Occasions

Funeral & Sympathy

Flowers

Plants & Gifts

International

Same Day

Hand-crafted by a local artisan florist in Carmarthenshire
Search for flowers for my date and postcode
Flower Delivery in Carmarthenshire
"Our local teams of expert florists always get the pick of the very best, freshest blooms. Maybe you want to treat someone to a luxurious hand-tied bouquet or a gorgeous basket arrangement. We'll carefully craft an elegant design that's guaranteed to still be looking beautiful seven days later.
Creative inspiration for our floral arrangements can be found in every corner of Carmarthenshire. Like in the National Botanic Gardens of Wales – home to 568 acres of parkland and flower meadows, fragrant Japanese cherry trees, Spanish olive groves and fuchsias from Chile. There's also a beautiful Victorian garden in the legendary Laugharne Castle, where Dylan Thomas wrote in the summerhouse.
Interflora's Carmarthenshire florists are based in an area known as the 'Garden of Wales'. So it's safe to say that they couldn't be in a better spot for creating those special floral gifts. Or, to help when you simply want to say 'thank you' – and only the finest flowers, with your own personal message, will do."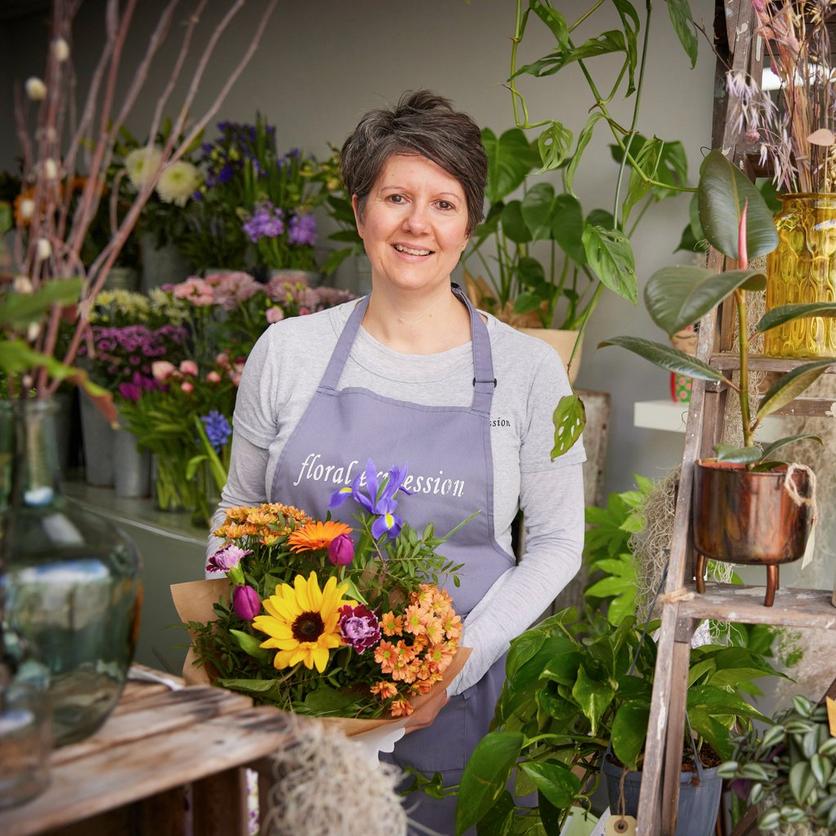 Find a local florist to craft your bouquet
Whatever the occasion, we're here to help. From birthdays to anniversaries or simply just because, we deliver flowers across the UK and even overseas.
Over 900 local florists nationwide
Every bouquet is created by an experienced artisan florist.
No lost bouquets here, these are made to wow them on the doorstep.
We guarantee all our flowers will be fresh for 7 days at least.
Our bouquets are created by local florists. Long live the high street!