Occasions

Funeral & Sympathy

Flowers

Plants & Gifts

International

Same Day

Hand-crafted by a local artisan florist in Cavan
Search for flowers for my date and postcode
Flower Delivery in Cavan
At Interflora, we've spent more than 90 years delighting people with fabulous, hand-delivered flowers. From same-day surprises to big occasions, we always deliver right on time. Because our florists use only the freshest blooms, each arrangement arrives at the door looking as bright and beautiful as when it left the flower shop – and will stay that way for at least seven days.
Our florists in Cavan are based across a county with a lot to celebrate. Here, the year is filled with festivals showcasing everything from traditional music to modern art, local food and the great outdoors. Cavan's lakes and hills show off its wild side, whereas country parks such as Corravahan House and Garden are a treat for anyone who loves flowers.
Whether it's a birthday, anniversary or wedding, our Cavan florists can put the perfect finishing touch to celebrations, big and small. It could be a show-stopping floral display, complete with balloons. Or a heartfelt gift, accompanied by a personal message, luxury chocolates and champagne.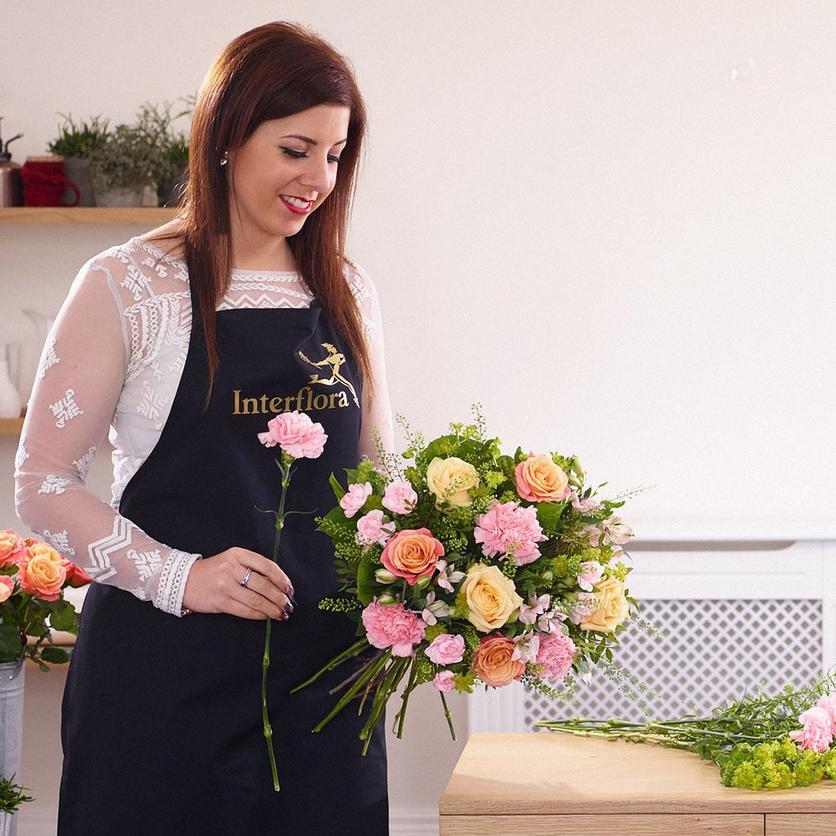 Find a local florist to craft your bouquet
Whatever the occasion, we're here to help. From birthdays to anniversaries or simply just because, we deliver flowers across the UK and even overseas.
Over 900 local florists nationwide
Every bouquet is created by an experienced artisan florist.
No lost bouquets here, these are made to wow them on the doorstep.
We guarantee all our flowers will be fresh for 7 days at least.
Our bouquets are created by local florists. Long live the high street!