Search for flowers for my date and postcode
Hand-crafted by a local artisan florist in Cavan
Flower delivery for all occasions
Cavan Flower Delivery
Flower Delivery in Cavan
When it comes to sending a meaningful and cherished gift in Cavan, trust our exceptional flower delivery service. Our talented Cavan florists meticulously craft breathtaking arrangements with locally sourced, fresh flowers. From birthdays to anniversaries, or just to convey appreciation, our personalised bouquets beautifully express your sentiments, brightening the recipient's day.
With Interflora's reliable delivery, you can be confident that your flowers will arrive on time and in pristine condition, no matter where your loved ones are in Cavan.
About Cavan
Cavan, located in the heart of Ireland, is a picturesque county known for its natural beauty and rich heritage. With its rolling hills, pristine lakes, and charming countryside, Cavan offers a tranquil escape from the bustling city life. The county boasts a diverse landscape, encompassing lush forests, meandering rivers, and captivating archaeological sites.
Cavan is a haven for outdoor enthusiasts and nature lovers, offering a multitude of activities to indulge in. From fishing and boating on the serene lakes to hiking through the stunning Marble Arch Caves Global Geopark, there are endless opportunities to immerse oneself in the region's natural wonders. The expansive Cavan Burren Park is a must-visit, featuring ancient megalithic tombs and breathtaking limestone pavements, providing a glimpse into Ireland's ancient past.
In addition to its natural splendor, Cavan also offers a rich cultural experience. The county is renowned for its traditional Irish music and vibrant arts scene, with numerous festivals and events celebrating local talent throughout the year. Visitors can explore the historic Cavan County Museum, which showcases the county's fascinating history, or wander through charming towns like Cavan Town and Belturbet, where friendly locals and quaint shops create an inviting atmosphere.
With its captivating landscapes, vibrant culture, and warm hospitality, Cavan offers a unique and unforgettable experience for those seeking to explore the true essence of Ireland. Whether you're seeking relaxation in nature or a glimpse into Ireland's storied past, Cavan is sure to captivate your heart and leave you with lasting memories.
Florists in Cavan
Interflora is delighted to partner with skilled florists in Cavan, who meticulously craft breathtaking flower arrangements. Our dependable flower delivery service covers the entirety of Cavan, including towns like Cavan Town, Belturbet, and Cootehill. With our commitment to excellence, we guarantee that your heartfelt emotions will be conveyed through the beauty of exquisite blooms, making every occasion in Cavan truly extraordinary.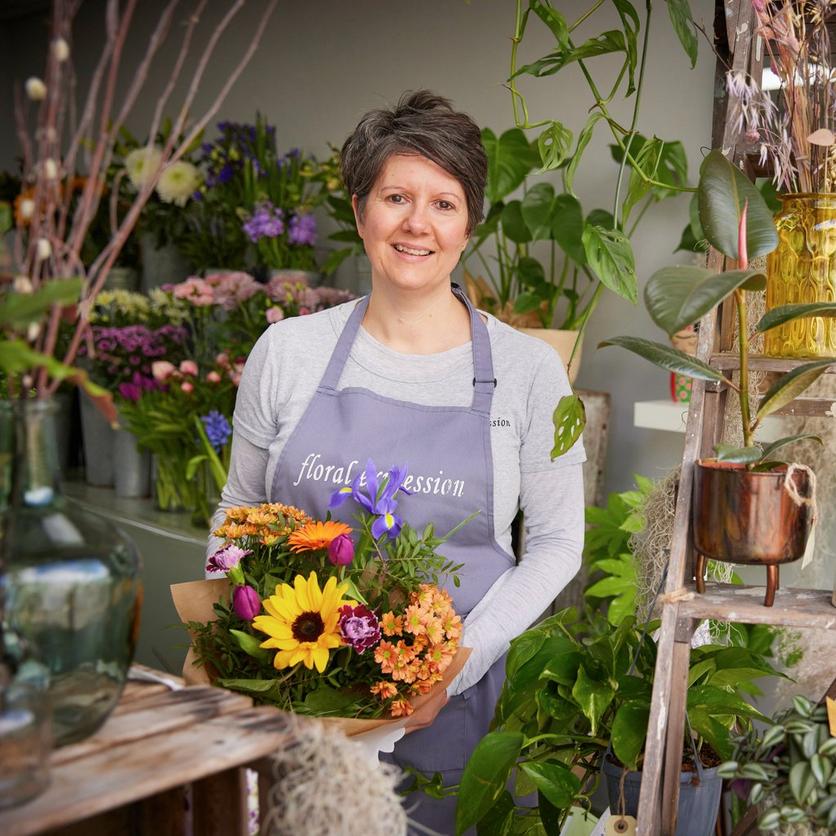 Find a local florist to craft your bouquet
Whatever the occasion, we're here to help. From birthdays to anniversaries or simply just because, we deliver flowers across the UK and even overseas.
Over 900 local florists nationwide
Every bouquet is created by an experienced artisan florist.
No lost bouquets here, these are made to wow them on the doorstep.
We guarantee all our flowers will be fresh for 7 days at least.
Our bouquets are created by local florists. Long live the high street!