Occasions

Funeral & Sympathy

Flowers

Plants & Gifts

International

Same Day

Hand-crafted by a local artisan florist in Cheshire
Search for flowers for my date and postcode
Flower Delivery in Cheshire
"At Interflora, we've been putting floral arrangements together by hand for over 90 years. We begin by picking fresh, bright blooms. Then we design baskets, hand-tie bouquets or pick out luxury vase arrangements to order. To finish, our florists pop on a personal message and deliver to the door, or have flowers ready and waiting to be picked up.
From rugged landscapes to pristine gardens, the scenery in Cheshire makes a spectacular backdrop for the Interflora florists across the county. There's the moorland and mountains of Cheshire Peak District National Park. The Sandstone and the Gritstone Trails that take walkers across ridges and plains. Not to mention the historical streets of Chester and the picturesque grounds of Tatton Park, Arley Hall and Lyme Park.
With so much flora and fauna to inspire them, our Cheshire florists are perfectly placed to turn garden-fresh flowers into dazzling arrangements. Whether it's a bouquet that says 'congratulations', a corporate gift or wedding corsage."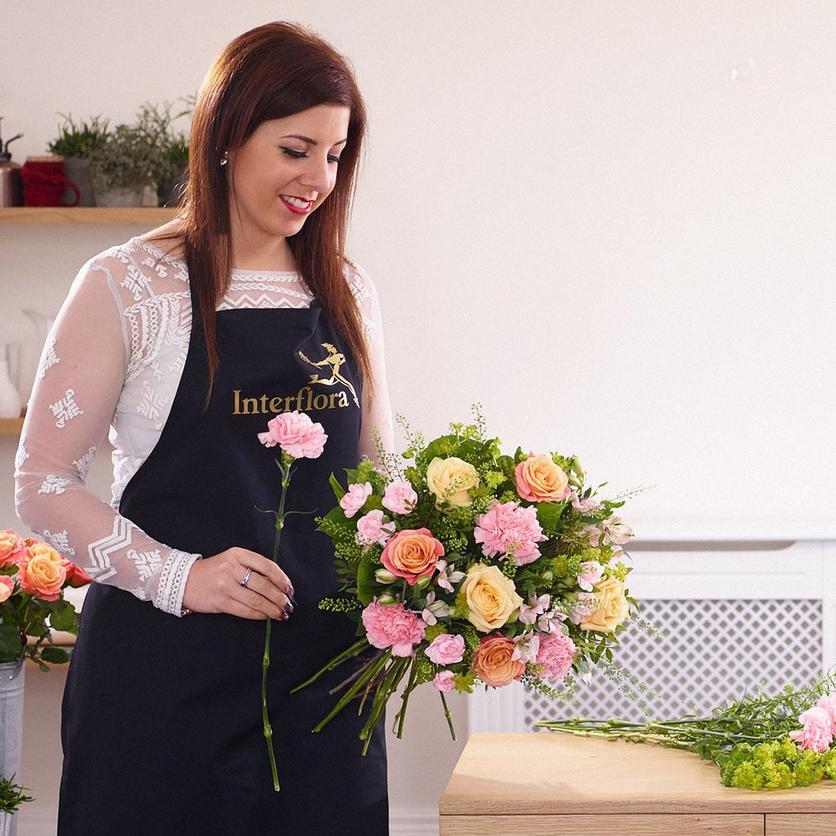 Find a local florist to craft your bouquet
Whatever the occasion, we're here to help. From birthdays to anniversaries or simply just because, we deliver flowers across the UK and even overseas.
Every bouquet is created by an experienced artisan florist.
No lost bouquets here, these are made to wow them on the doorstep.
We guarantee all our flowers will be fresh for 7 days at least.
Our bouquets are created by local florists. Long live the high street!