Occasions

Funeral & Sympathy

Flowers

Plants & Gifts

International

Same Day

Hand-crafted by a local artisan florist in Clackmannanshire
Search for flowers for my date and postcode
Flower Delivery in Clackmannanshire
Luxurious hand-tied bouquets. Exotic and contemporary event displays. Whatever the order, our friendly Interflora florists are full of expert advice to help bring bespoke floral arrangements to life. And because they pick only the freshest and best blooms, you can be sure the flowers will stay fragrant and beautiful a whole week after delivery.
Our florists don't have to look far for creation inspiration. The small, historic county of Clackmannanshire is home to grand tower houses built by 14th century Scottish aristocrats. Sculptor Andy Scott's huge and striking artworks seem to stride across the landscape. And the local Ochil woodlands are brimming with curiously named wildflowers, such as Wild Teasle, Ladies Bedstraw and Yellow Rattle.
To make a floral gift even more unique, our Clackmannanshire florists can finish with a matching ribbon printed with your own personal message. Chocolates, sweets, champagne, balloons and even soft toys are another way to add that all-important 'wow' factor.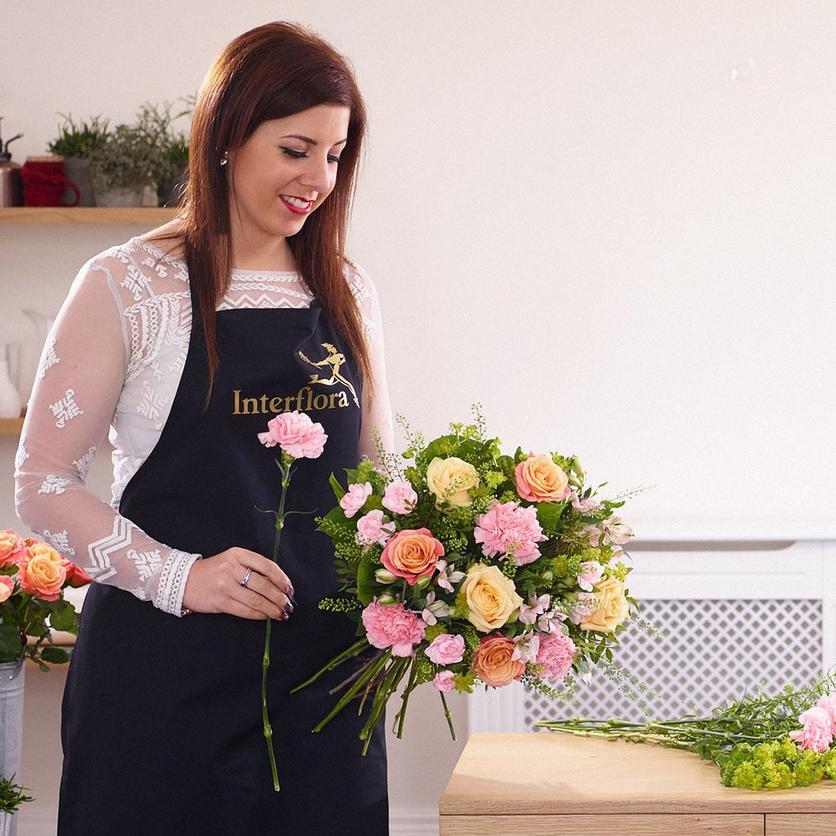 Find a local florist to craft your bouquet
Whatever the occasion, we're here to help. From birthdays to anniversaries or simply just because, we deliver flowers across the UK and even overseas.
Over 900 local florists nationwide
Every bouquet is created by an experienced artisan florist.
No lost bouquets here, these are made to wow them on the doorstep.
We guarantee all our flowers will be fresh for 7 days at least.
Our bouquets are created by local florists. Long live the high street!