Search for flowers for my date and postcode
Hand-crafted by a local artisan florist in Cleveland
Flower delivery for all occasions
Cleveland Flower Delivery
The longest journey Interflora bouquets take is from the local flower shop to the front door. We carefully select one of our regional florists to take care of each individual order. That person will pick the perfect mix of flowers, and wrap and deliver them by hand. Making sure they arrive looking as sublime as the second they left the counter – and stay beautiful for seven days later.
Home to craggy cliffs and romantic moors, dense woodland and sweeping beaches, Cleveland has unspoilt beauty at every turn. Up high, the peak of Roseberry Topping gives 360-degree views of the North York Moors National Park. While walkers in Guisborough Forest can see all the way to the coast. And when it comes to flowers, Saltburn Valley and Ormesby Hall are hotspots for garden lovers.
Our Cleveland florists draw from the scenery surrounding them to bring a breath of fresh air to flower arrangements – whether they're giving a hand-tied bouquet a dash of romance, or a gift bag a contemporary twist. And for the ultimate personal flourish, they can even print your message on to the ribbon to finish.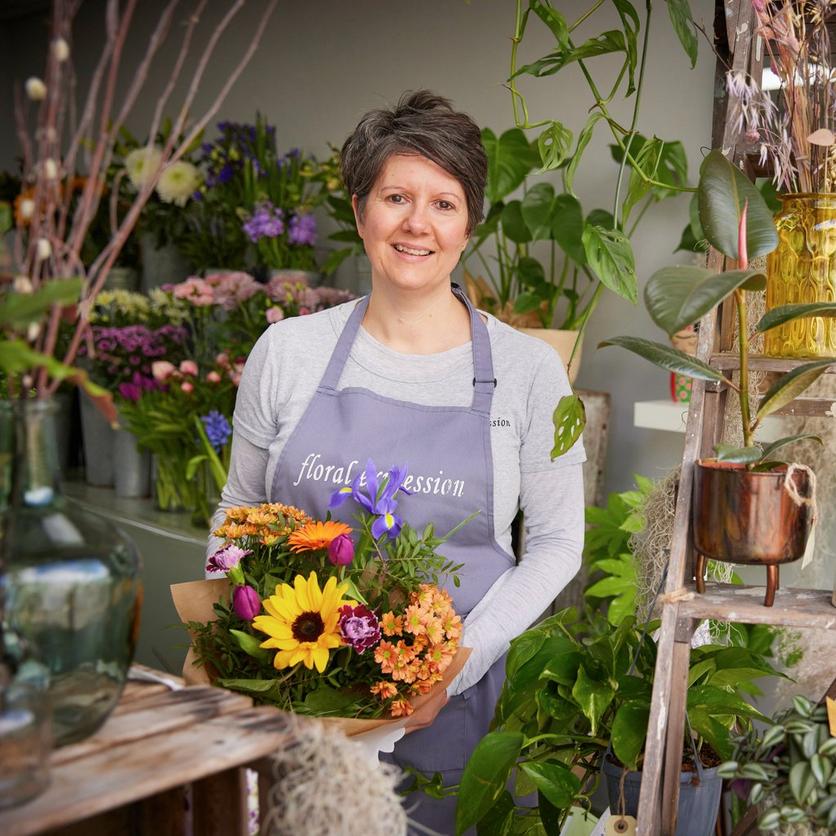 Find a local florist to craft your bouquet
Whatever the occasion, we're here to help. From birthdays to anniversaries or simply just because, we deliver flowers across the UK and even overseas.
Over 900 local florists nationwide
Every bouquet is created by an experienced artisan florist.
No lost bouquets here, these are made to wow them on the doorstep.
We guarantee all our flowers will be fresh for 7 days at least.
Our bouquets are created by local florists. Long live the high street!