Occasions

Funeral & Sympathy

Flowers

Plants & Gifts

International

Same Day

Hand-crafted by a local artisan florist in Cornwall
Search for flowers for my date and postcode
Flower Delivery in Cornwall
With the support from our extensive network of over 1500 expert florists, we pride ourselves on delivering stunning bouquets and wow moments every day. Using only the highest quality flowers, our bouquets are created to a high standard of presentation and delivered to your loved one with a smile.
There are a number of Interflora florists based within the beautiful county of Cornwall. The Lizard Peninsula in the county is home to a number of rare plants, including the Cornish Heath which has been adopted as the county's flower. Our Cornwall florists are on hand to help you choose and create the perfect gift, which is guaranteed to have that wow factor when received.
Alternatively, our Click and Collect service enables you to order your bouquet online and collect from our one of florists at a time to suit you – meaning you'll be able to deliver your own 'wow moment' to that very special someone!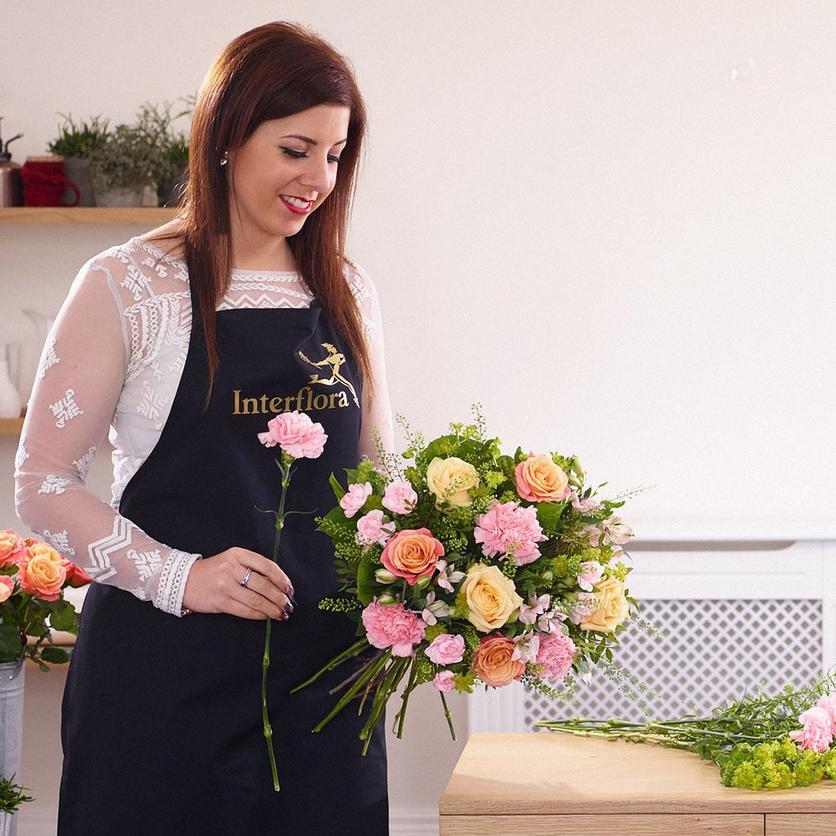 Find a local florist to craft your bouquet
Whatever the occasion, we're here to help. From birthdays to anniversaries or simply just because, we deliver flowers across the UK and even overseas.
Every bouquet is created by an experienced artisan florist.
No lost bouquets here, these are made to wow them on the doorstep.
We guarantee all our flowers will be fresh for 7 days at least.
Our bouquets are created by local florists. Long live the high street!