Occasions

Funeral & Sympathy

Flowers

Plants & Gifts

International

Same Day

Hand-crafted by a local artisan florist in County Antrim
Search for flowers for my date and postcode
Flower Delivery in County Antrim
"People travel from all over the world to enjoy the wonders of County Antrim. From the vivid murals on Shankhill Road to Belfast's Botanic Gardens, inspiration lies around every corner. This florists' paradise is ideal for creating stunning bouquets, hand-crafted from beautiful seasonal blooms
Hand-crafted bouquets in County Antrim
Our florists in County Antrim are some of the finest, selected for their expertise and known for their craftsmanship. That's why each hand-crafted bouquet is made with care and attention so your loved ones can enjoy their fresh flowers from the moment they arrive.
Celebrate every occasion, from birthdays to anniversaries with a stunning flower delivery. It's the perfect way to share a loving sentiment with your favourite person. With a beautiful range of flower arrangements, there is something for everyone. You can also choose when your gift will arrive so if you need next day flowers or even flowers delivered the same day, we've got you covered.
We carefully selected each County Antrim florist to join our experienced flower delivery network. That is how we can ensure every bouquet that is delivered comes with the Interflora quality guarantee.
Flowers delivery through local florists in County Antrim
Our florists deliver beautiful bouquets across County Antrim, from Ballycastle to Ravenhill. Selecting only the finest stems, you can be sure your gift will arrive fresh and ready to be enjoyed right away.
Sending flowers is still one of the best ways to surprise your loved ones. So, whatever the occasion, and wherever they are, our florists are ready to help you mark your special moments."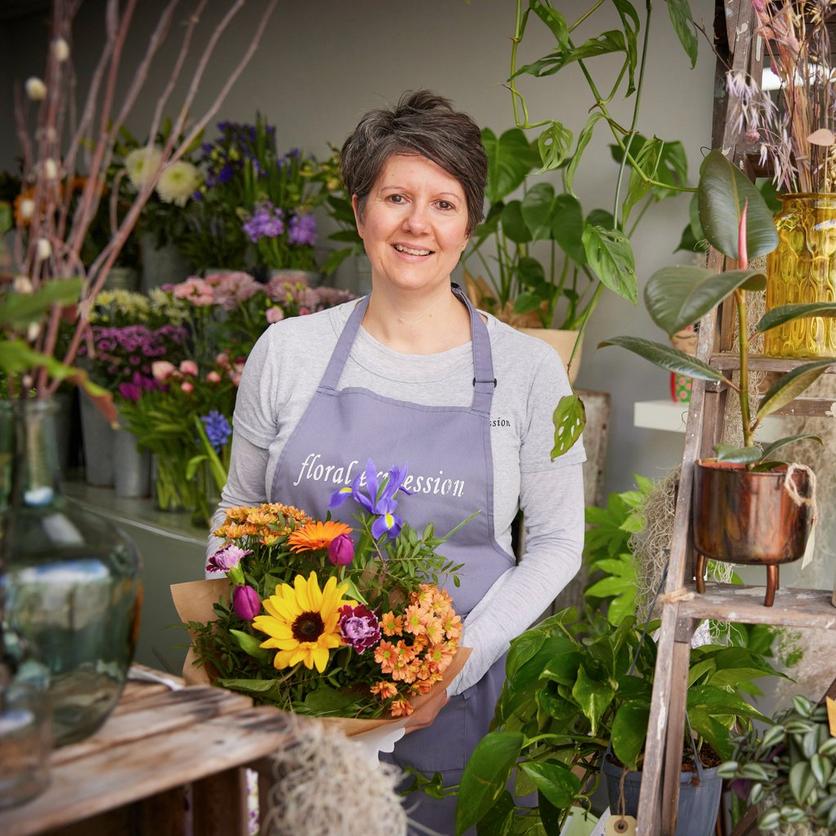 Find a local florist to craft your bouquet
Whatever the occasion, we're here to help. From birthdays to anniversaries or simply just because, we deliver flowers across the UK and even overseas.
Every bouquet is created by an experienced artisan florist.
No lost bouquets here, these are made to wow them on the doorstep.
We guarantee all our flowers will be fresh for 7 days at least.
Our bouquets are created by local florists. Long live the high street!