Occasions

Funeral & Sympathy

Flowers

Plants & Gifts

International

Same Day

Hand-crafted by a local artisan florist in County Clare
Search for flowers for my date and postcode
Flower Delivery in County Clare
"Tulip-filled Easter baskets to sparkling Christmas wreaths – at Interflora, we think there's a flower for all seasons. Our floral arrangements have been helping mark the year's main events for almost a century. With all that expertise behind them, our County Clare florists know just how to turn field fresh flowers into head-turning designs that will last long after the big day.
From the Doolin Caves to the Cliffs of Moher, our local florists find inspiration high and low in County Clare. It's a region of natural beauty and colourful landscapes. There's the pink granite and purple sandstone of Flaggy Shore, and the grey limestone of the Burren where vibrant wildflowers grow between the rocks.
For our Clare florists, setting the right tone comes down to the palette. Whether they're choosing gentle whites for a funeral tribute or bright blooms for a hand-tied bridal bouquet, they paint a picture with flowers. Then they finish with a note or ribbon printed with your own words for the ultimate personal touch."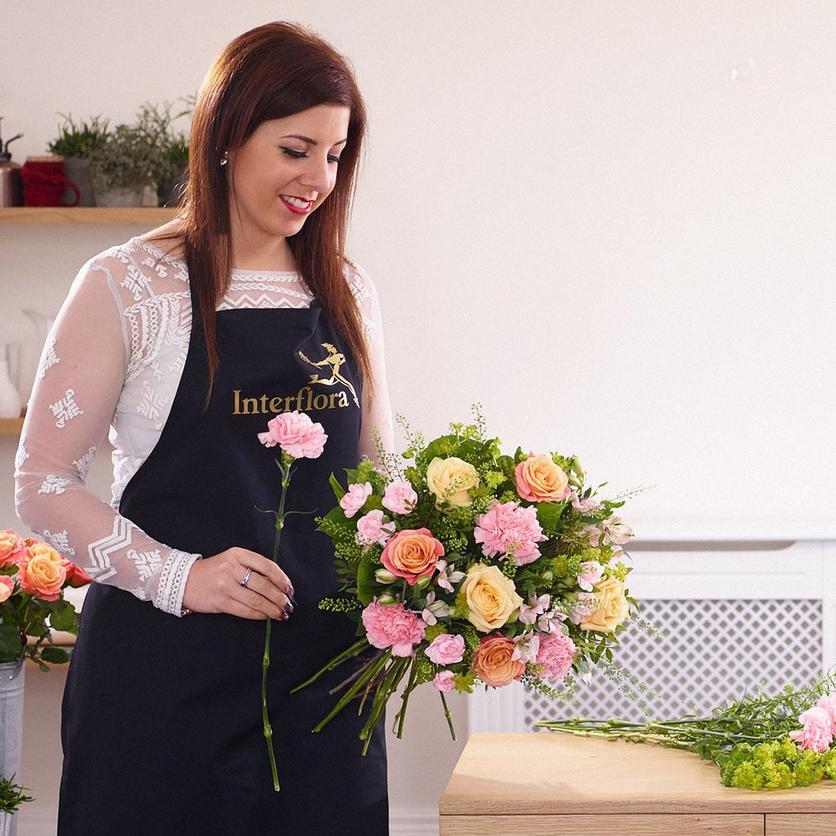 Find a local florist to craft your bouquet
Whatever the occasion, we're here to help. From birthdays to anniversaries or simply just because, we deliver flowers across the UK and even overseas.
Every bouquet is created by an experienced artisan florist.
No lost bouquets here, these are made to wow them on the doorstep.
We guarantee all our flowers will be fresh for 7 days at least.
Our bouquets are created by local florists. Long live the high street!