Search for flowers for my date and postcode
Hand-crafted by a local artisan florist in County Cork
Flower delivery for all occasions
County Cork Flower Delivery
Flower Delivery in Cork
When it comes to sending a meaningful and cherished gift in Cork, trust our exceptional flower delivery service. Our talented Cork florists meticulously craft breathtaking arrangements with locally sourced, fresh flowers. Whether it's a birthday, anniversary, or a simple gesture of appreciation, our personalised bouquets are the perfect way to express your sentiments and bring joy to someone's day.
With Interflora's reliable delivery service, you can be confident that your flowers will arrive on time and in pristine condition, no matter where your loved ones are in Cork.
About Cork
Cork, located on the southern coast of Ireland, is a vibrant and diverse county renowned for its rich history, stunning landscapes, and warm hospitality. Known as the "Rebel County," Cork has a unique identity and a strong sense of pride among its residents.
Cork City, the county's vibrant capital, offers a perfect blend of modern amenities and historical charm. From the bustling English Market, filled with local produce and artisanal goods, to the picturesque River Lee flowing through the city center, Cork City is a delightful blend of old and new. Visitors can explore historic landmarks such as the iconic St. Fin Barre's Cathedral or indulge in a leisurely stroll along the colorful streets of the famous Shandon neighborhood.
Beyond the city, Cork boasts breathtaking natural landscapes. The stunning coastline is adorned with rugged cliffs, sandy beaches, and charming seaside towns like Kinsale and Clonakilty. The renowned Ring of Kerry and Beara Peninsula offer mesmerizing driving routes, showcasing the county's scenic beauty at its best.
Cork is also a haven for food enthusiasts and culture lovers. The county is known for its thriving culinary scene, with an abundance of top-notch restaurants, farm-to-table eateries, and lively food markets. In addition, Cork hosts a range of cultural events, from music festivals to theater performances, showcasing the county's vibrant arts and entertainment scene.
Florists in Cork
Interflora is delighted to partner with skilled florists in Cork who craft exquisite floral compositions. With our reliable flower delivery service covering all of Cork, including vibrant towns like Cork City, Kinsale, and Clonakilty, we ensure that your heartfelt sentiments are conveyed through stunning blooms, making every occasion in Cork truly exceptional.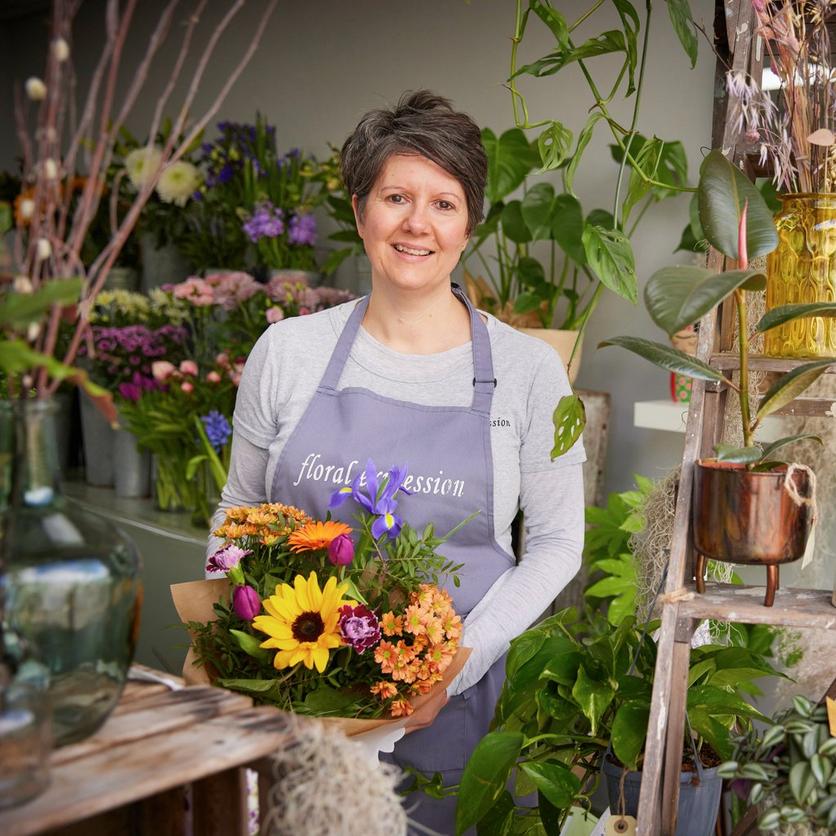 Find a local florist to craft your bouquet
Whatever the occasion, we're here to help. From birthdays to anniversaries or simply just because, we deliver flowers across the UK and even overseas.
Over 900 local florists nationwide
Every bouquet is created by an experienced artisan florist.
No lost bouquets here, these are made to wow them on the doorstep.
We guarantee all our flowers will be fresh for 7 days at least.
Our bouquets are created by local florists. Long live the high street!