Occasions

Funeral & Sympathy

Flowers

Plants & Gifts

International

Same Day

Hand-crafted by a local artisan florist in County Down
Search for flowers for my date and postcode
Flower Delivery in County Down
Our local County Down florists certainly live up to Interflora's commitment to perfection. For nearly 100 years, we've lovingly created exquisite floral designs for every taste, style and occasion. Whether it's a beautiful bouquet or traditional basket, our floral arrangements stay looking gorgeous for a whole week after delivery.
There's plenty of natural inspiration to be found here. The lush Minnowburn meadows by the River Lagan are brimming with a sunny mix of oatgrass, yellow rattle and buttercups. While Rowallane Garden is one of Northern Ireland's hidden gems – a treasure trove of spectacular rhododendrons, primulas, wild orchids and avenues lined with pleached lime trees and rose-covered arches.
Whether you order online, or drop by any of our County Down flower shops, our expert florists will be happy to put together a 'bespoke' arrangement for you. From personalised sweetie jars to fruit baskets and teddies, Interflora also offers all kinds of thoughtful gifts – guaranteed to put a smile on someone's face.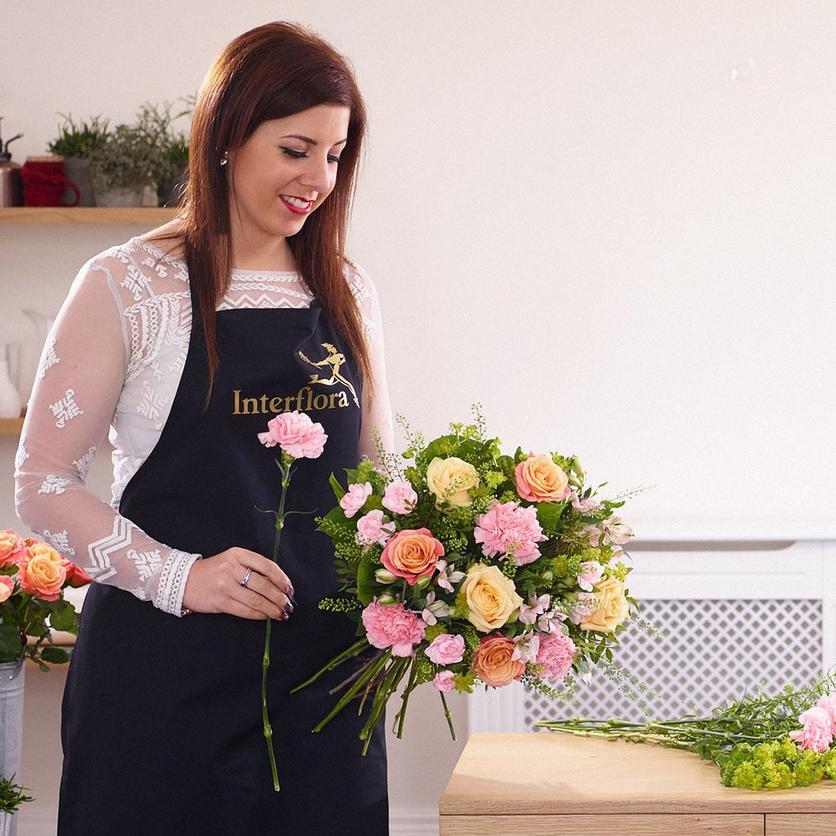 Find a local florist to craft your bouquet
Whatever the occasion, we're here to help. From birthdays to anniversaries or simply just because, we deliver flowers across the UK and even overseas.
Every bouquet is created by an experienced artisan florist.
No lost bouquets here, these are made to wow them on the doorstep.
We guarantee all our flowers will be fresh for 7 days at least.
Our bouquets are created by local florists. Long live the high street!