Occasions

Funeral & Sympathy

Flowers

Plants & Gifts

International

Same Day

Hand-crafted by a local artisan florist in County Durham
Search for flowers for my date and postcode
Flower Delivery in County Durham
At Interflora, we know that beauty lies in the detail. That's why from the moment we choose the first, fresh-cut flower to that final finishing touch, we take care of everything. Add a box of chocolates, a personal note – or simply let your bouquet speak for itself. Whatever you choose, we'll make sure it's all topped off with exceptional service.
From a breath-taking coastline and open countryside to one of the world's finest cathedrals, beautiful spots in County Durham come in all shapes and sizes. And thanks to an array of natural gems, including the towering trees of Hamsterley Forest and Crook Hall's charming walled gardens, local Interflora florists don't have to look far for inspiration.
Whether you want flowers in three hours, or a bouquet hand-delivered at a time to suit, we carefully craft each individual order. And with each bloom hand-selected for freshness, we guarantee your Interflora flowers will stay looking beautiful for at least seven days."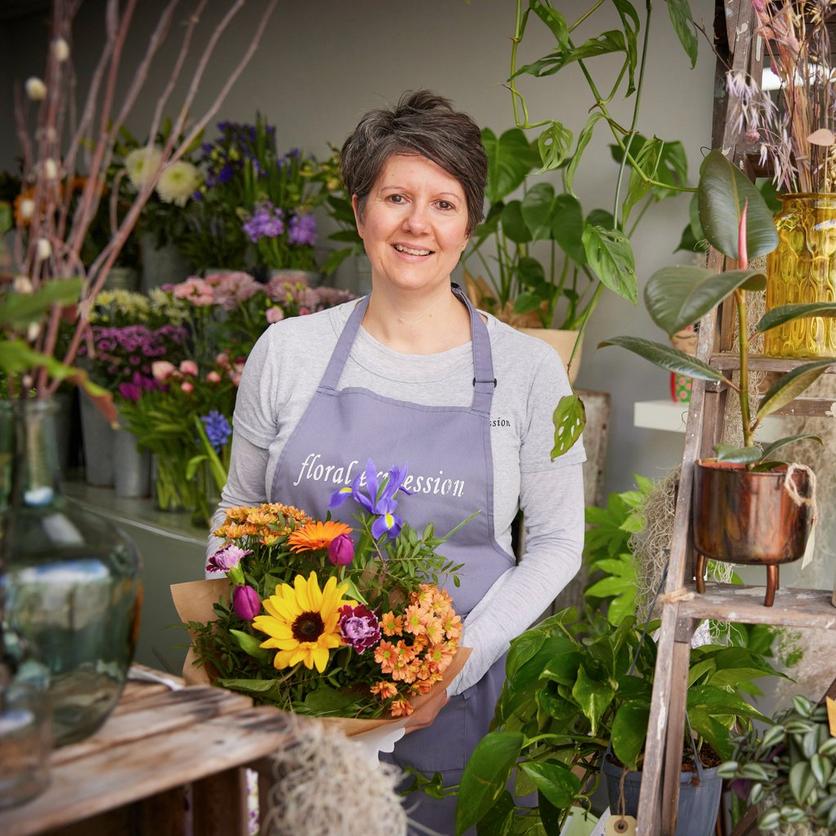 Find a local florist to craft your bouquet
Whatever the occasion, we're here to help. From birthdays to anniversaries or simply just because, we deliver flowers across the UK and even overseas.
Every bouquet is created by an experienced artisan florist.
No lost bouquets here, these are made to wow them on the doorstep.
We guarantee all our flowers will be fresh for 7 days at least.
Our bouquets are created by local florists. Long live the high street!