Occasions

Funeral & Sympathy

Flowers

Plants & Gifts

International

Same Day

Hand-crafted by a local artisan florist in County Londonderry
Search for flowers for my date and postcode
Flower Delivery in County Londonderry
Derry-Londonderry is a creative hub brimming with art, music and theatre. And, just outside the city are gorgeous wildflower meadows and ancient woodland, crowned by the Sperrin Mountains. With so much beauty and culture on their doorstep, our florists in Derry-Londonderry are perfectly placed to be inspired to craft beautiful bouquets.
Hand-crafted bouquets in County Londonderry
All of our florists are selected for their unique skills and creativity. They know how to treat each flower delivery with the care and attention it deserves, to ensure all of our bouquets arrive beautifully hand-tied and fresh.
Our wide range of flower arrangements will leave you spoilt for choice. With elegant classics and contemporary chic, you are sure to find the perfect bouquet for every occasion. Whatever you choose, you can rest easy knowing your County Londonderry flower delivery is in the hands of the experts.
Whether you need a last minute surprise or are looking for a next day flower delivery, we've got you covered. We also aim to make sure every delivery is as perfect as it can be. That's how we can give you the Interflora satisfaction guarantee.
Flower delivery through local florists in County Londonderry
Our florists are scattered all over Derry-Londonderry. That means you can send a stunning flower delivery to wherever your loved ones are from the comfort of your own home. From the green and historic lands of Coleraine all the way to the majestic city of Londonderry itself, your bouquet is in safe hands with us.
Whether it's for a thank you or as a wedding anniversary gift, send something special to your loved ones in County Londonderry today.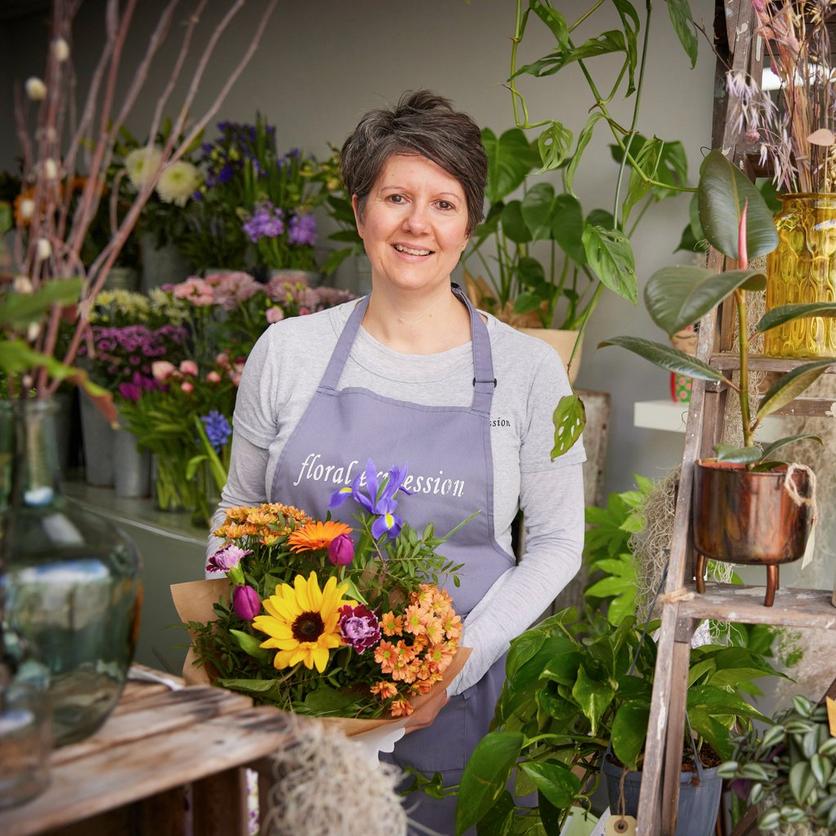 Find a local florist to craft your bouquet
Whatever the occasion, we're here to help. From birthdays to anniversaries or simply just because, we deliver flowers across the UK and even overseas.
Over 900 local florists nationwide
Every bouquet is created by an experienced artisan florist.
No lost bouquets here, these are made to wow them on the doorstep.
We guarantee all our flowers will be fresh for 7 days at least.
Our bouquets are created by local florists. Long live the high street!