Search for flowers for my date and postcode
Hand-crafted by a local artisan florist in County Tyrone
Flower delivery for all occasions
County Tyrone Flower Delivery
Flower Delivery in County Tyrone
When it comes to sending a meaningful and beautiful gift to your loved ones in County Tyrone, Interflora's flower delivery service is your perfect choice. Our network of skilled County Tyrone florists creates stunning arrangements using fresh, locally sourced flowers, guaranteeing that your gift will be both visually captivating and long-lasting. Whether it's a birthday, anniversary, or a simple gesture of appreciation, our personalised bouquets offer a heartfelt way to convey your sentiments and bring joy to someone's day.
With Interflora's dependable delivery service, you can trust that your flowers will arrive punctually and in pristine condition, no matter where your loved ones are in County Tyrone
About County Tyrone
Nestled in the heart of Northern Ireland, County Tyrone is a place of captivating beauty, rich history, and warm hospitality. This diverse county offers a blend of stunning landscapes, charming towns, and a strong sense of community. From the rugged peaks of the Sperrin Mountains to the picturesque shores of Lough Neagh, County Tyrone is a paradise for outdoor enthusiasts. The region's scenic hiking trails, tranquil lakes, and lush countryside provide endless opportunities for exploration and adventure.
County Tyrone is also steeped in history and culture. Ancient monuments like the Beaghmore Stone Circles and the Navan Centre at Emain Macha reveal the area's rich archaeological heritage. The town of Omagh is home to the Ulster American Folk Park, an immersive museum that tells the story of Irish emigration to America. Additionally, the county boasts vibrant market towns such as Cookstown and Strabane, where traditional shops, local crafts, and friendly locals create a welcoming atmosphere.
The people of County Tyrone are known for their warm hospitality and strong sense of community. Visitors can experience the county's vibrant culture through traditional music sessions, lively festivals, and local events. The annual Omagh Folk Park Festival and the Aughnacloy Show are just a few examples of the county's thriving cultural scene.
Florists in County Tyrone
Interflora is thrilled to partner with skilled florists in County Tyrone, known for their exceptional craftsmanship in creating breathtaking floral arrangements. Our trusted flower delivery service extends throughout County Tyrone, including vibrant towns like Omagh, Cookstown, and Strabane, ensuring that your heartfelt emotions are eloquently conveyed through the sheer beauty of our blooms.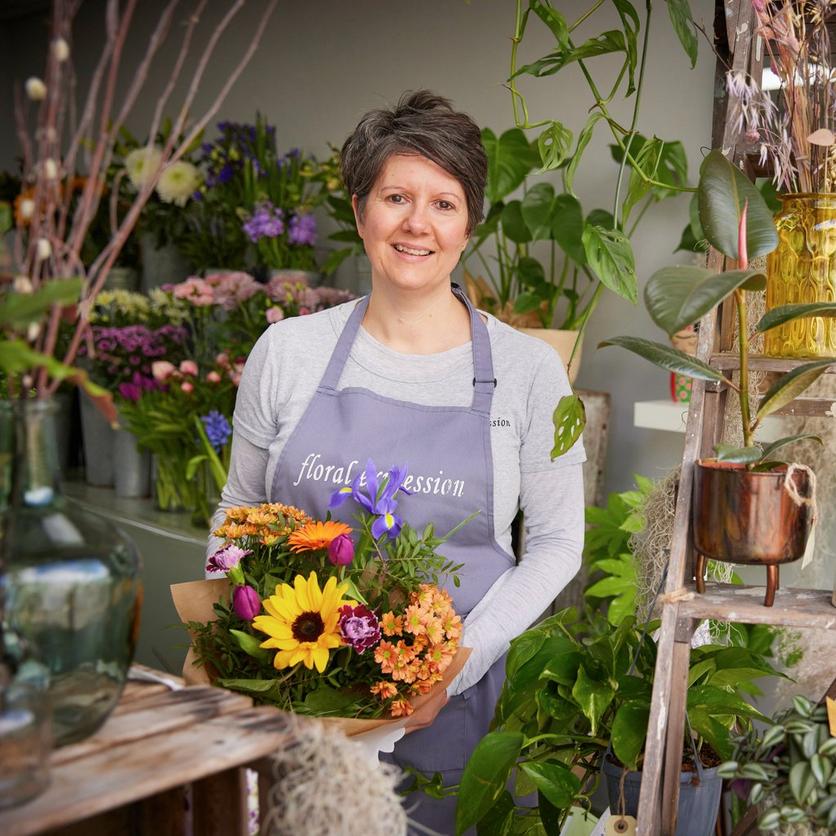 Find a local florist to craft your bouquet
Whatever the occasion, we're here to help. From birthdays to anniversaries or simply just because, we deliver flowers across the UK and even overseas.
Over 900 local florists nationwide
Every bouquet is created by an experienced artisan florist.
No lost bouquets here, these are made to wow them on the doorstep.
We guarantee all our flowers will be fresh for 7 days at least.
Our bouquets are created by local florists. Long live the high street!