Occasions

Funeral & Sympathy

Flowers

Plants & Gifts

International

Same Day

Hand-crafted by a local artisan florist in County Tyrone
Search for flowers for my date and postcode
Flower Delivery in County Tyrone
"From colourful bouquets for birthdays to exclusive wedding designs for the 'big day', Interflora florists are full of creative ideas for arrangements with real impact. And, because we carefully pick only the freshest, brightest blooms, your flowers will turn heads for seven days after delivery.
County Tyrone is a patchwork of colour, from moorland covered in purple heather to lush green mountains and sparkling lakes. As if that alone wasn't enough to inspire our local florists, the county also boasts many fine country parks and scenic walks, such as the tranquil, flower-lined banks of the An Creagan river trail, and the fragrant displays in Dungannon Park.
With expert local florists based right across County Tyrone, we create stunning arrangements to celebrate any occasion. Add that personal touch, from a hand-written card to an elegant vase to display your flowers – all delivered with the utmost care, and right on time."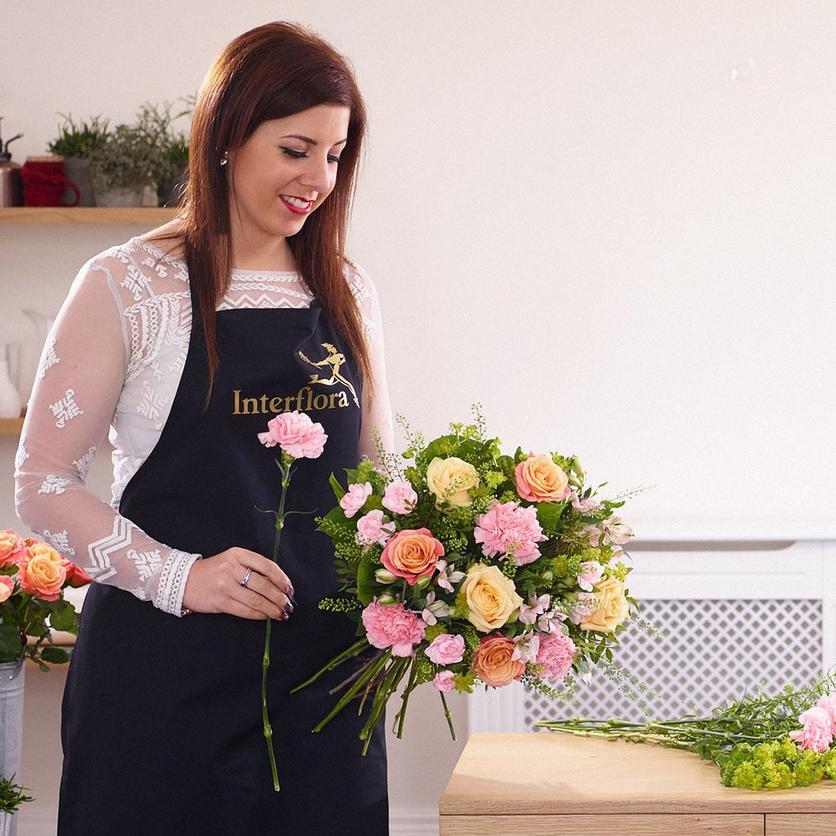 Find a local florist to craft your bouquet
Whatever the occasion, we're here to help. From birthdays to anniversaries or simply just because, we deliver flowers across the UK and even overseas.
Over 900 local florists nationwide
Every bouquet is created by an experienced artisan florist.
No lost bouquets here, these are made to wow them on the doorstep.
We guarantee all our flowers will be fresh for 7 days at least.
Our bouquets are created by local florists. Long live the high street!