Search for flowers for my date and postcode
Hand-crafted by a local artisan florist in County Wexford
Flower delivery for all occasions
County Wexford Flower Delivery
Flower Delivery in Wexford
If you're looking for a thoughtful and heartfelt gift for a loved one in Wexford, look no further than our flower delivery service. Our dedicated local florists in Wexford create stunning arrangements using fresh, locally sourced flowers, ensuring that your gift is both beautiful and long-lasting. Whether it's a birthday, anniversary, or a simple gesture of appreciation, our personalised bouquets offer the perfect way to express your sentiments and brighten someone's day. No matter where your loved ones are in Wexford, our reliable delivery service guarantees that their flowers will arrive on time and in perfect condition.
About Wexford
Wexford, located on the southeastern coast of Ireland, is a picturesque county filled with natural beauty, rich history, and a vibrant cultural scene. Known for its stunning coastline, charming towns, and warm hospitality, Wexford offers a delightful experience for visitors.
Explore the scenic wonders of the Hook Peninsula, where you'll find the historic Hook Lighthouse, one of the oldest operational lighthouses in the world. Marvel at the rugged cliffs, sandy beaches, and breathtaking views as you immerse yourself in the natural splendor of the area. In the town of Wexford, wander through the narrow streets of the medieval quarter, visit the 13th-century Selskar Abbey, or browse the unique shops and boutiques for handmade crafts and local treasures.
Music and arts thrive in Wexford, with festivals and events throughout the year. The internationally acclaimed Wexford Festival Opera draws opera enthusiasts from around the world, showcasing top-class performances in a truly unique setting. Discover traditional Irish music sessions in cozy pubs, where talented musicians bring the rich musical heritage of Wexford to life.
Food lovers will delight in the culinary offerings of Wexford, known for its fresh seafood, artisanal cheeses, and locally sourced ingredients. Indulge in a delicious meal at one of the county's award-winning restaurants, or explore the bustling farmers' markets to savor the flavors of Wexford's rich agricultural heritage.
Florists in Wexford
Interflora is delighted to collaborate with talented florists in Wexford who create stunning floral arrangements. With our reliable flower delivery service covering every corner of Wexford, including towns like Wexford Town, Gorey, and Enniscorthy, we ensure that your heartfelt sentiments are expressed through beautiful blooms, making every occasion in Wexford truly special.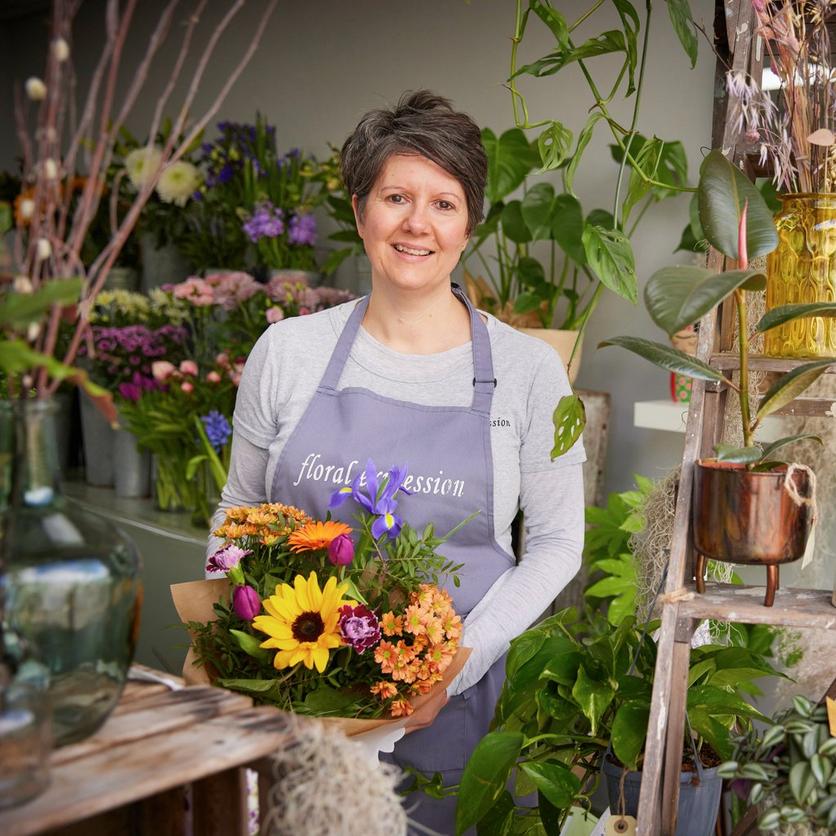 Find a local florist to craft your bouquet
Whatever the occasion, we're here to help. From birthdays to anniversaries or simply just because, we deliver flowers across the UK and even overseas.
Every bouquet is created by an experienced artisan florist.
No lost bouquets here, these are made to wow them on the doorstep.
We guarantee all our flowers will be fresh for 7 days at least.
Our bouquets are created by local florists. Long live the high street!