Occasions

Funeral & Sympathy

Flowers

Plants & Gifts

International

Same Day

Hand-crafted by a local artisan florist in Cumbria
Search for flowers for my date and postcode
Flower Delivery in Cumbria
"At Interflora, we're passionate about creating exquisite floral gifts that are perfect for any occasion. Drawing on many years of experience, our Cumbria florists are always on hand to offer advice on choosing that 'just right' bouquet which truly expresses your emotions.
An area of outstanding natural beauty, Cumbria is home to the magnificent Lake District National Park and England's highest point, Scafell Pike. Cumbria's outstanding mountains, luscious forests and stunning lakes have been inspiring artists, writers and musicians for many years. So it will come as no surprise that the county's gorgeous vistas are also a source of inspiration for our talented Interflora florists working in the area.
Our florists create a wide range of exquisite designs using the highest quality stems – from traditional hand-tied bouquets to more contemporary arrangements, we're confident you'll find the perfect gift with Interflora."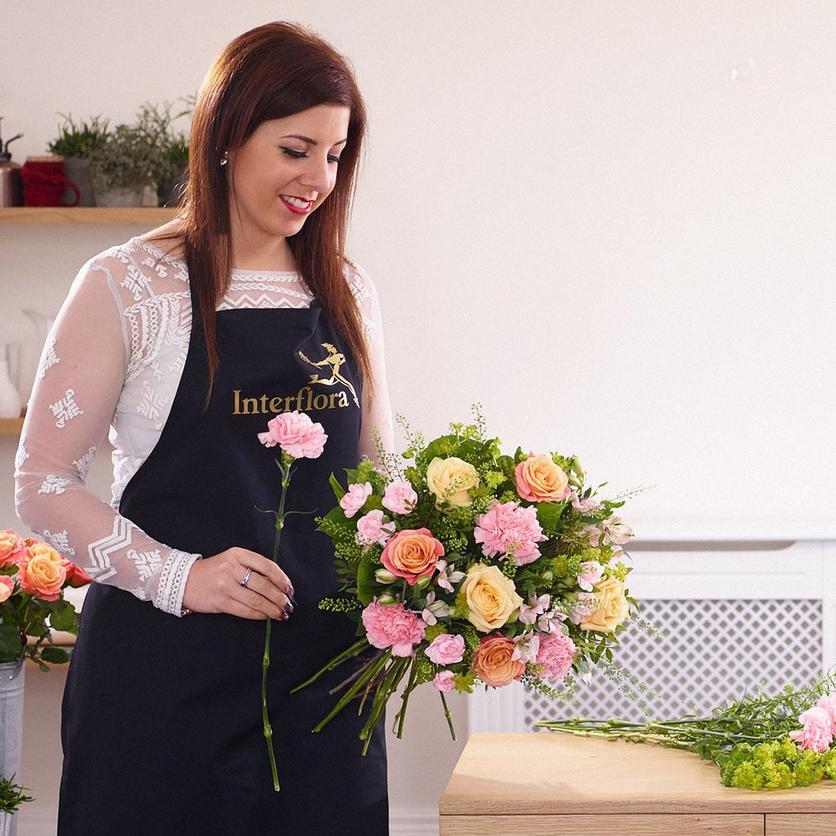 Find a local florist to craft your bouquet
Whatever the occasion, we're here to help. From birthdays to anniversaries or simply just because, we deliver flowers across the UK and even overseas.
Every bouquet is created by an experienced artisan florist.
No lost bouquets here, these are made to wow them on the doorstep.
We guarantee all our flowers will be fresh for 7 days at least.
Our bouquets are created by local florists. Long live the high street!