Search for flowers for my date and postcode
Hand-crafted by a local artisan florist in Derbyshire
Flower delivery for all occasions
Derbyshire Flower Delivery
Flower Delivery in Derbyshire
For a truly memorable gift in Derbyshire, choose our flower delivery service. Our skilled Derbyshire florists craft exquisite arrangements using locally sourced flowers, ensuring that your gift is both stunning and long-lasting. Whether it's a birthday, anniversary, or a simple gesture of appreciation, our personalised bouquets are designed to express your sentiments and bring joy. With Interflora's reliable delivery service, you can trust that your flowers will be delivered promptly and in impeccable condition, making every moment special for your loved ones in Derbyshire.
About Derbyshire
Nestled in the heart of England, Derbyshire is a picturesque county renowned for its natural beauty and rich history. From the stunning Peak District National Park to the historic market towns, Derbyshire offers a captivating blend of scenic landscapes and cultural heritage.
Nature lovers will be enchanted by the breathtaking beauty of the Peak District, with its rolling hills, dramatic valleys, and picturesque villages. Explore the serene walking trails, embark on a cycling adventure, or simply immerse yourself in the tranquility of the countryside. For history enthusiasts, Derbyshire boasts a wealth of historical sites, including the magnificent Chatsworth House, Haddon Hall, and the ancient Peveril Castle.
Derbyshire's charm extends beyond its natural and historical treasures. The county is home to a vibrant arts and cultural scene, with numerous galleries, museums, and theaters showcasing local talent. Quaint market towns like Bakewell and Ashbourne offer delightful shopping experiences, with independent boutiques, antique shops, and traditional markets.
Whether you're exploring the great outdoors, delving into history, or indulging in the local culture, Derbyshire promises a memorable experience. The warm hospitality of the locals adds to the appeal, making visitors feel welcome and ensuring they have a truly enjoyable stay. Discover the hidden gems of Derbyshire and immerse yourself in its unique charm and natural splendor.
Florists in Derbyshire
Discover the beauty of flower delivery in Derbyshire with our dedicated team of local florists. From vibrant bouquets to elegant floral arrangements, our expert florists in Derbyshire create stunning designs using the freshest blooms. With our reliable flower delivery service, you can surprise your loved ones with the gift of flowers, no matter where they are in Derbyshire.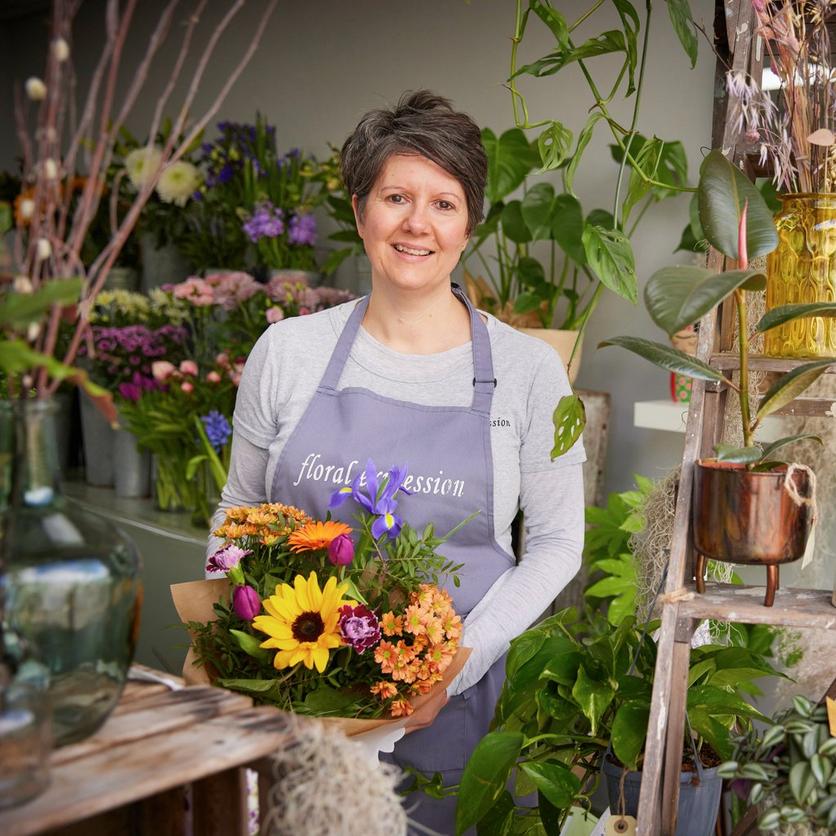 Find a local florist to craft your bouquet
Whatever the occasion, we're here to help. From birthdays to anniversaries or simply just because, we deliver flowers across the UK and even overseas.
Every bouquet is created by an experienced artisan florist.
No lost bouquets here, these are made to wow them on the doorstep.
We guarantee all our flowers will be fresh for 7 days at least.
Our bouquets are created by local florists. Long live the high street!