Occasions

Funeral & Sympathy

Flowers

Plants & Gifts

International

Same Day

Hand-crafted by a local artisan florist in Devon
Search for flowers for my date and postcode
Flower Delivery in Devon
"There's so much amazing scenery for our Devon florists to be inspired by. Not only is it the homeplace of Castle Drogo, abundant with roses, it also hosts the beautiful Escot Park, famed for its dazzling seasonal displays. It's not hard to see why our Devon florists have so much creativity and skill when it comes to crafting gorgeous bouquets.
Hand-crafted bouquets in Devon
Our florists bring together the beauty of the county alongside the creativity of hand-crafting bouquets. So, you can send your loved ones a gift they will truly treasure with one of our hand-crafted flower arrangements.
There are so many choices with our range of flowers and bouquets, from timeless classics to more contemporary styles. Our Devon florists can deliver your bouquet for any occasion and any time of year. So, whether you want to congratulate a friend or celebrate a birthday, you are sure to find the perfect gift with our special flower delivery.
We take the time to make sure every delivery is as perfect as it can be so we can offer you the Interflora satisfaction guarantee.
Flower delivery through local florists in Devon
Sending flowers across Devon is simple. Place your order with us, and one of our local florists will hand-craft and deliver it to your loved one. Whether they are in Barnstaple or Torquay, rest assured your flower delivery is in safe hands with us.
There is nothing better than receiving a surprise bouquet of flowers from someone you love. Show someone you are thinking of them with a beautiful flower delivery today."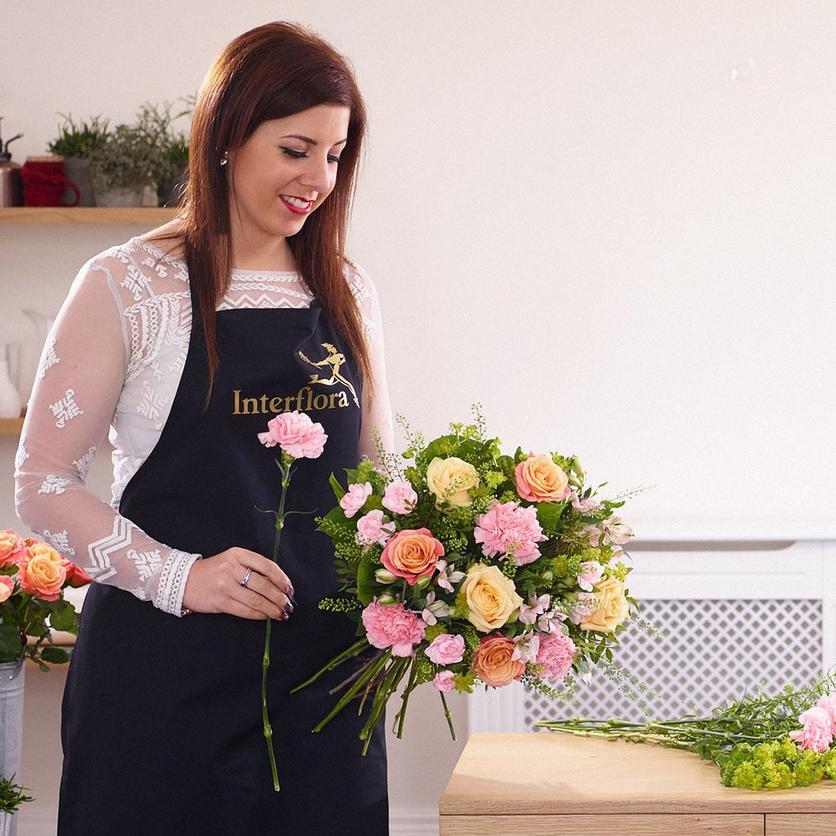 Find a local florist to craft your bouquet
Whatever the occasion, we're here to help. From birthdays to anniversaries or simply just because, we deliver flowers across the UK and even overseas.
Over 900 local florists nationwide
Every bouquet is created by an experienced artisan florist.
No lost bouquets here, these are made to wow them on the doorstep.
We guarantee all our flowers will be fresh for 7 days at least.
Our bouquets are created by local florists. Long live the high street!