Search for flowers for my date and postcode
Hand-crafted by a local artisan florist in Donegal
Flower delivery for all occasions
Donegal Flower Delivery
Flower Delivery in Donegal
When it comes to sending a meaningful and cherished gift in Donegal, trust our exceptional flower delivery service. Our talented Donegal florists meticulously craft breathtaking arrangements with locally sourced, fresh flowers. Whether it's a birthday, anniversary, or a simple gesture of appreciation, our personalised bouquets are the perfect way to express your sentiments and bring joy to someone's day.
With Interflora's reliable delivery service, you can be confident that your flowers will arrive on time and in pristine condition, no matter where your loved ones are in Donegal.
About Donegal
Donegal, situated in the rugged northwest of Ireland, is a mesmerizing county that encapsulates the raw beauty of nature. With its untouched landscapes, pristine beaches, and majestic mountains, Donegal is a haven for outdoor enthusiasts and nature lovers.
The county boasts a diverse range of attractions, including the iconic Slieve League Cliffs, which offer awe-inspiring views of the Atlantic Ocean from towering heights. Glenveagh National Park entices visitors with its serene lakes, enchanting forests, and the stunning Glenveagh Castle, nestled amidst the wilderness.
Donegal is also steeped in history and culture, with numerous ancient sites and charming towns to explore. The vibrant town of Donegal, with its historic castle and lively music scene, invites visitors to immerse themselves in the county's rich heritage. The charming fishing village of Killybegs offers a glimpse into traditional Irish coastal life, while the Inishowen Peninsula captivates with its ancient stone forts and breathtaking coastal drives.
For those seeking outdoor adventures, Donegal provides ample opportunities for hiking, surfing, kayaking, and fishing. From exploring the unspoiled beaches of Donegal's Wild Atlantic Way to embarking on exhilarating hikes in the Derryveagh Mountains, there is something to suit every adventurer's taste.
Florists in Donegal
Interflora is delighted to collaborate with talented florists in Donegal, who skillfully create stunning floral arrangements. With our reliable flower delivery service covering all of Donegal, including towns like Donegal Town, Letterkenny, and Buncrana, we ensure that your heartfelt sentiments are expressed through beautifully crafted bouquets, making every occasion in Donegal truly special.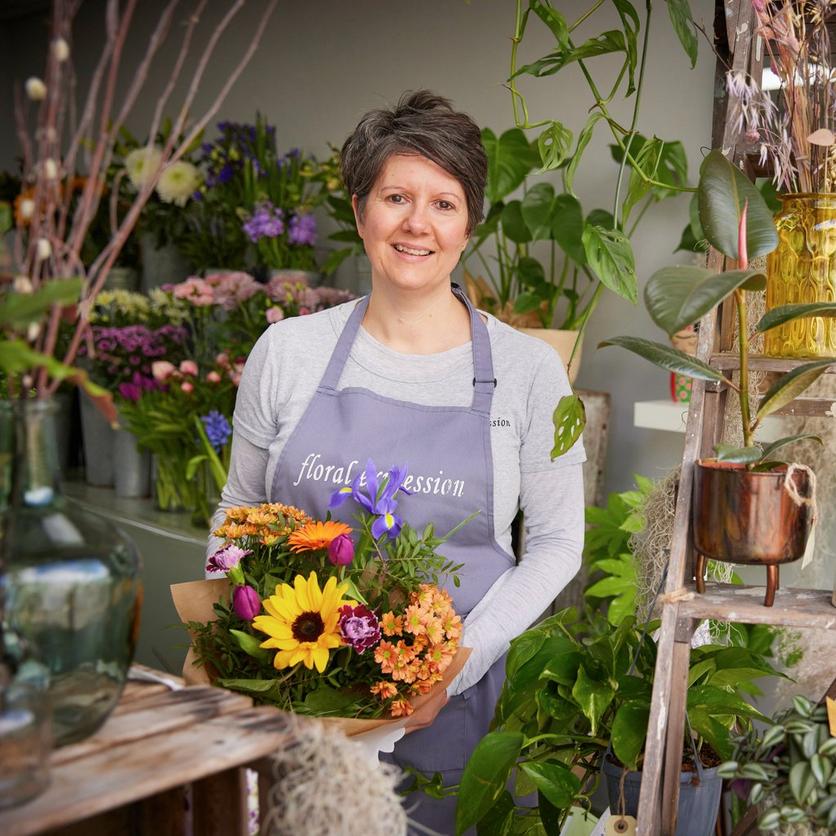 Find a local florist to craft your bouquet
Whatever the occasion, we're here to help. From birthdays to anniversaries or simply just because, we deliver flowers across the UK and even overseas.
Over 900 local florists nationwide
Every bouquet is created by an experienced artisan florist.
No lost bouquets here, these are made to wow them on the doorstep.
We guarantee all our flowers will be fresh for 7 days at least.
Our bouquets are created by local florists. Long live the high street!