Occasions

Funeral & Sympathy

Flowers

Plants & Gifts

International

Same Day

Hand-crafted by a local artisan florist in East Lothian
Search for flowers for my date and postcode
Flower Delivery in East Lothian
"How to mark a special occasion? Or to show someone you care? Sending a hand-tied floral arrangement created by our East Lothian team could be the perfect answer. And with Interflora's 100 years of expertise to draw on, we make sure that every bloom in the bouquet will stay fresh, full of colour and fragrant for seven days.
Being in the 'Garden of Scotland' gives us plenty of creative inspiration. From the 21 pristine golf courses East Lothian is famous for, to picturesque villages and medieval fortresses. Inveresk Lodge Garden is a gardener's paradise with its collection of unusual plants, shrubs and old rose varieties. And Dirleton Castle is home to the world's largest herbaceous border.
For an extra flourish, our East Lothian florists can add a personal message, champagne, chocolates and even cuddly toys to your flowers. Our florists are full of ideas and on hand with advice on designing your floral gift."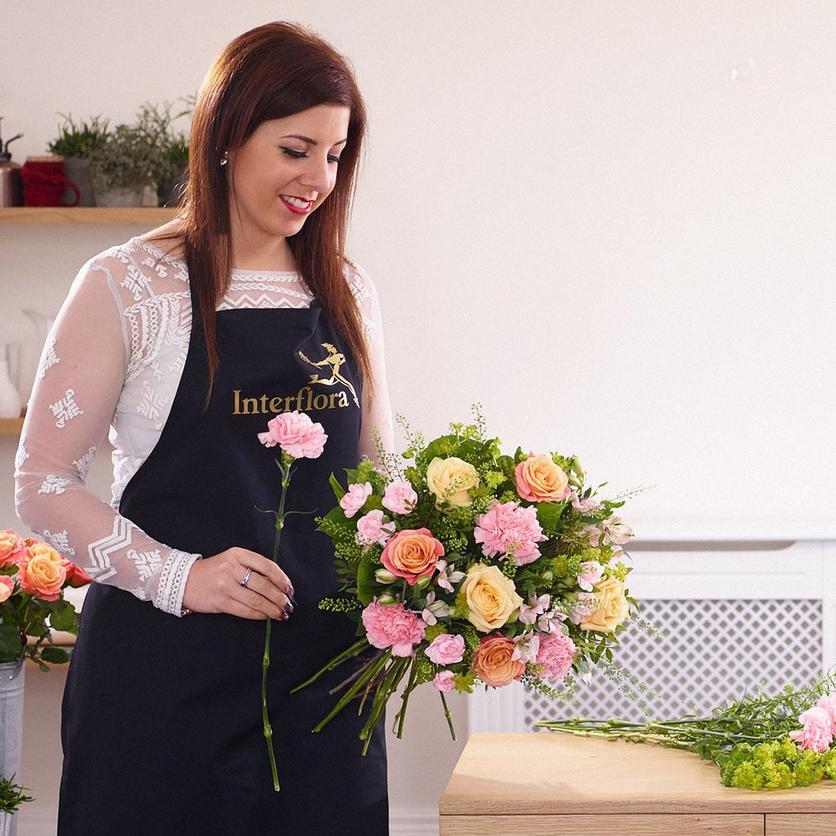 Find a local florist to craft your bouquet
Whatever the occasion, we're here to help. From birthdays to anniversaries or simply just because, we deliver flowers across the UK and even overseas.
Over 900 local florists nationwide
Every bouquet is created by an experienced artisan florist.
No lost bouquets here, these are made to wow them on the doorstep.
We guarantee all our flowers will be fresh for 7 days at least.
Our bouquets are created by local florists. Long live the high street!