Search for flowers for my date and postcode
Hand-crafted by a local artisan florist in East Lothian
Flower delivery for all occasions
East Lothian Flower Delivery
Flower Delivery in East Lothian
When it comes to flower delivery in East Lothian, trust Interflora to convey your sentiments with exquisite floral arrangements. Our dedicated East Lothian florists skillfully craft stunning bouquets using locally sourced flowers, ensuring that your gift is a reflection of beauty and longevity.
Whether it's a birthday, anniversary, or a simple gesture of appreciation, our personalised bouquets are designed to brighten someone's day. With Interflora's reliable delivery service, you can rest assured that your flowers will arrive promptly and in impeccable condition, making every occasion in East Lothian truly memorable.
About East Lothian
Nestled along Scotland's stunning coastline, East Lothian is a picturesque county renowned for its breathtaking landscapes and rich history. From the charming coastal towns of North Berwick and Dunbar to the historic county town of Haddington, East Lothian offers a delightful blend of natural East Lothian, a captivating county along Scotland's scenic coastline, is a treasure trove of natural beauty and historical wonders. With its charming coastal towns, such as North Berwick and Dunbar, and the historic county town of Haddington, East Lothian offers a delightful blend of picturesque landscapes and cultural heritage.
Explore the pristine sandy beaches that stretch along the coastline, take in the awe-inspiring views from the majestic Tantallon Castle and Dirleton Castle, or embark on invigorating walks along the renowned John Muir Way. East Lothian also boasts world-class golf courses, including the prestigious Muirfield, making it a haven for golf enthusiasts.
Immerse yourself in the vibrant atmosphere of East Lothian's local markets and festivals, where you can discover artisanal crafts, delicious local produce, and experience the warm hospitality of the locals. Take the time to explore the county's rich history through its museums, galleries, and historic sites, which offer fascinating insights into East Lothian's past.
Florists in East Lothian
Interflora takes great pride in partnering with skilled florists in East Lothian, known for their exceptional ability to craft exquisite floral arrangements. Our commitment to reliable flower delivery extends throughout East Lothian, encompassing towns such as Haddington, Dunbar, and North Berwick. We strive to ensure that your heartfelt sentiments are conveyed through the beauty of flowers, enhancing every occasion in East Lothian and making it truly memorable.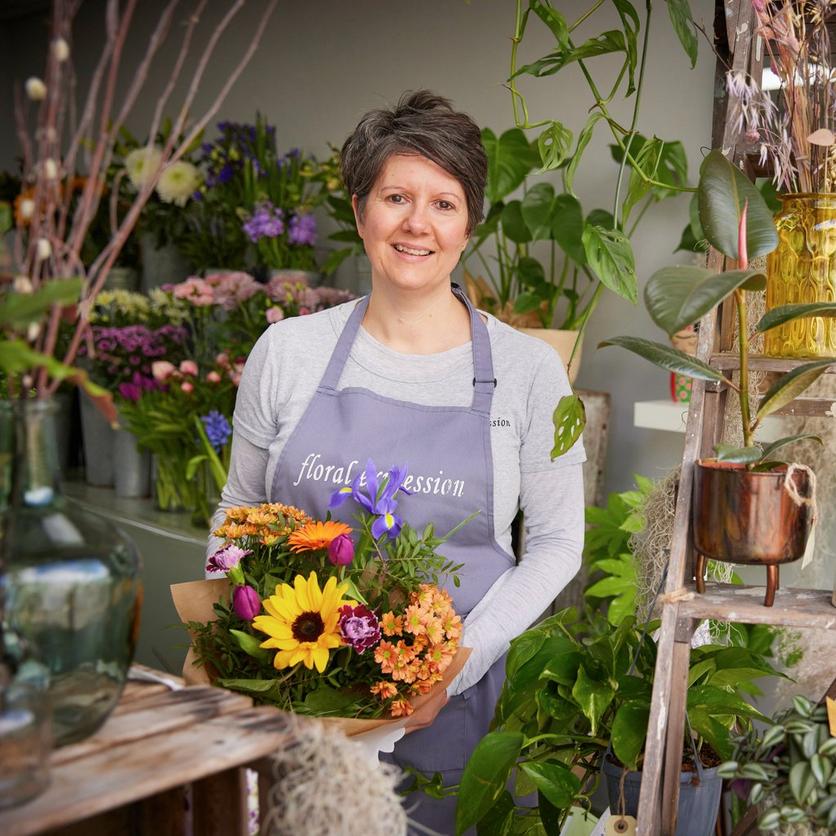 Find a local florist to craft your bouquet
Whatever the occasion, we're here to help. From birthdays to anniversaries or simply just because, we deliver flowers across the UK and even overseas.
Over 900 local florists nationwide
Every bouquet is created by an experienced artisan florist.
No lost bouquets here, these are made to wow them on the doorstep.
We guarantee all our flowers will be fresh for 7 days at least.
Our bouquets are created by local florists. Long live the high street!