Search for flowers for my date and postcode
Hand-crafted by a local artisan florist in East Yorkshire
Flower delivery for all occasions
East Yorkshire Flower Delivery
Flower Delivery in East Yorkshire
If you're searching for a thoughtful and heartfelt gift for a loved one in East Yorkshire, look no further than our flower delivery service. Our dedicated local florists in East Yorkshire create stunning arrangements using fresh, locally sourced flowers, ensuring that your gift is both beautiful and long-lasting.
From birthdays to anniversaries or simply to brighten someone's day, our personalized bouquets are the perfect way to express your sentiments. No matter where your loved ones are in East Yorkshire, our reliable delivery service guarantees that their flowers will arrive on time and in perfect condition.
About East Yorkshire
East Yorkshire, a region of captivating landscapes and rich heritage, offers a diverse range of experiences for visitors. Explore its picturesque countryside, charming market towns, and historic landmarks to discover the essence of this beautiful corner of England.
Start your journey in the vibrant city of Hull, where a unique blend of modern attractions and maritime history awaits. Visit the award-winning Humber Street Gallery, delve into the city's maritime heritage at The Deep aquarium, or admire the stunning architecture of Hull Minster. Don't miss the opportunity to stroll along Hull's scenic waterfront, where you can enjoy panoramic views of the Humber Estuary.
Venture beyond the city and immerse yourself in the rural beauty of the Yorkshire Wolds. Walk along the rolling hills, dotted with ancient villages, and take in the breathtaking views that inspired renowned artist David Hockney. For nature enthusiasts, a visit to Bempton Cliffs is a must. Witness the impressive seabird colonies and enjoy exhilarating coastal walks along the towering chalk cliffs.
East Yorkshire is also home to historic market towns such as Beverley, with its awe-inspiring minster and charming cobbled streets. Explore the traditional market, discover hidden gems in independent boutiques, or soak up the lively atmosphere at one of the town's welcoming pubs.
Florists in East Yorkshire
Interflora takes pride in collaborating with talented florists in East Yorkshire who specialize in creating stunning floral arrangements. With our dependable flower delivery service covering every corner of East Yorkshire, including towns like Hull, Beverley, and Bridlington, we ensure that your heartfelt sentiments are expressed through beautiful blooms, making every occasion in East Yorkshire truly special.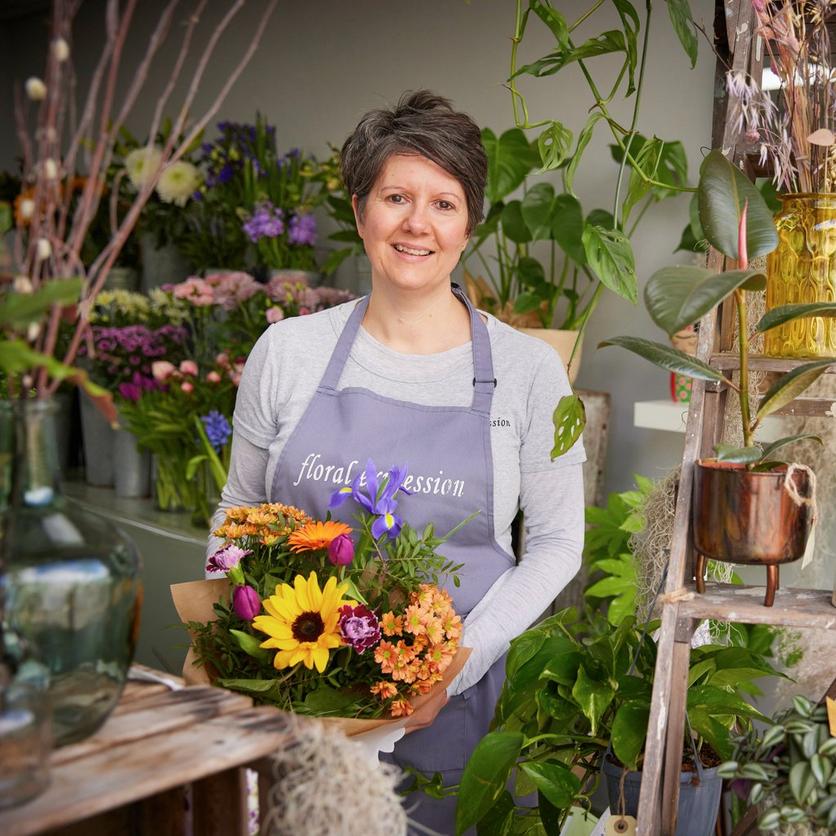 Find a local florist to craft your bouquet
Whatever the occasion, we're here to help. From birthdays to anniversaries or simply just because, we deliver flowers across the UK and even overseas.
Over 900 local florists nationwide
Every bouquet is created by an experienced artisan florist.
No lost bouquets here, these are made to wow them on the doorstep.
We guarantee all our flowers will be fresh for 7 days at least.
Our bouquets are created by local florists. Long live the high street!