Occasions

Funeral & Sympathy

Flowers

Plants & Gifts

International

Same Day

Hand-crafted by a local artisan florist in Fife
Search for flowers for my date and postcode
Flower Delivery in Fife
"There's nothing like the pleasure of a beautiful bouquet – hand-made and delivered by Interflora to arrive at just the right time. Our network of highly experienced florists work their magic to make every order special, so your flowers and handwritten message reach their destination looking as perfect as the moment they were arranged.
Fife's glorious coast and rolling countryside host some of Scotland's finest gardens – an inspiration for anyone who loves flowers. The county is at its beautiful best at the Victorian walled garden of the Cambo Estate near St Andrews – home to a rare snowdrop collection. June sees flowers come vividly to life county-wide when immaculate private gardens open to visitors for the Fife Garden Festival.
Whether it's to say 'thank you', mark an anniversary or make someone's day with a flower-filled wedding, nearly 20 Fife florists are ready and waiting to bring ideas to life. Whatever you choose, our seven-day freshness guarantee makes memorable moments last even longer."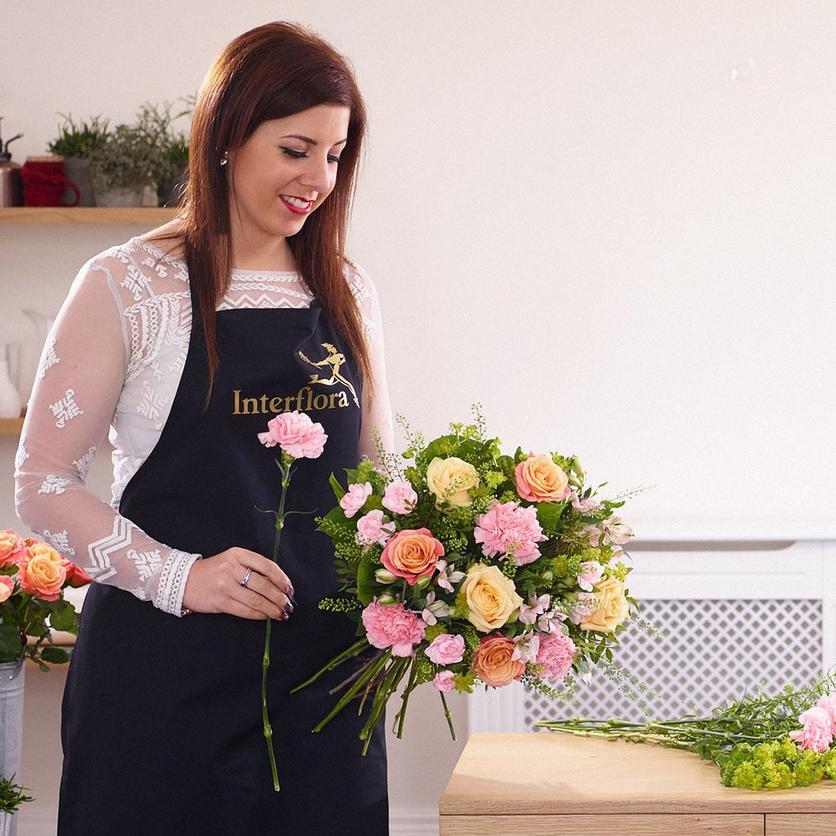 Find a local florist to craft your bouquet
Whatever the occasion, we're here to help. From birthdays to anniversaries or simply just because, we deliver flowers across the UK and even overseas.
Over 900 local florists nationwide
Every bouquet is created by an experienced artisan florist.
No lost bouquets here, these are made to wow them on the doorstep.
We guarantee all our flowers will be fresh for 7 days at least.
Our bouquets are created by local florists. Long live the high street!