Search for flowers for my date and postcode
Hand-crafted by a local artisan florist in Fife
Flower delivery for all occasions
Fife Flower Delivery
Flower Delivery in Fife
When it comes to sending a meaningful and heartfelt gift to your loved ones in Fife, Interflora is your trusted flower delivery service. Our dedicated local Fife florists expertly craft stunning arrangements using fresh, locally sourced flowers, ensuring that your gift is both beautiful and long-lasting.
Whether it's a birthday, anniversary, or a simple gesture of appreciation, our personalised bouquets are designed to express your sentiments and bring joy to someone's day. With Interflora's reliable delivery service, you can rest assured that your loved ones in Fife will receive their flowers on time and in perfect condition, no matter where they are located within the region.
About Fife
Fife, located on the eastern coast of Scotland, is a captivating region known for its picturesque landscapes, rich history, and vibrant culture. From charming coastal towns to rolling countryside, Fife offers a diverse range of experiences for visitors to enjoy.
One of Fife's highlights is the stunning coastline, with golden sandy beaches, rugged cliffs, and quaint fishing villages. St. Andrews, a historic town and home to one of the world's oldest universities, attracts golf enthusiasts from around the globe with its famous courses. Explore the ancient ruins of St. Andrews Cathedral and Castle, or take a leisurely stroll along the West Sands beach.
Inland, Fife is dotted with charming towns and villages that showcase its unique character. Dunfermline, once the ancient capital of Scotland, is steeped in history and boasts landmarks like Dunfermline Abbey and the beautiful Pittencrieff Park. For nature lovers, the Lomond Hills Regional Park offers breathtaking panoramic views and ample opportunities for outdoor activities such as hiking and wildlife spotting.
Fife also embraces its cultural heritage through festivals, arts venues, and museums. The vibrant arts scene can be explored at the Byre Theatre in St. Andrews or the Adam Smith Theatre in Kirkcaldy. History buffs will appreciate the St. Andrews Museum and the Scottish Fisheries Museum in Anstruther, which provide insights into Fife's past.
Florists in Fife
Interflora is delighted to partner with skilled florists in Fife, renowned for their ability to create breathtaking floral arrangements. With our dependable flower delivery service in Fife, covering towns like Dunfermline, St. Andrews, and Kirkcaldy, we ensure that your heartfelt sentiments are beautifully conveyed through exquisite blooms, making every occasion in Fife truly exceptional.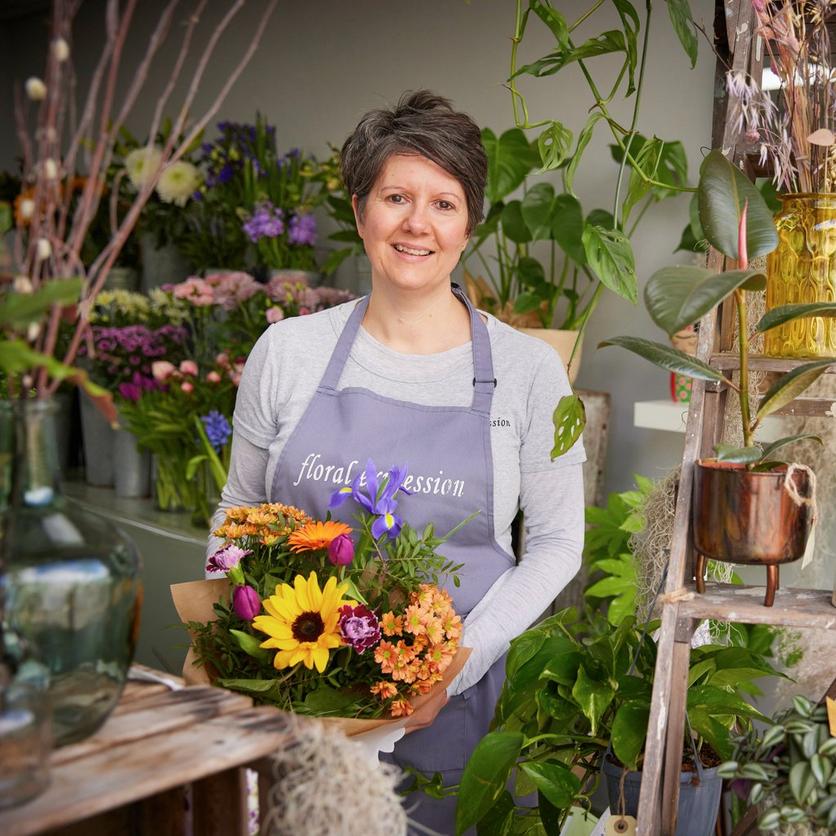 Find a local florist to craft your bouquet
Whatever the occasion, we're here to help. From birthdays to anniversaries or simply just because, we deliver flowers across the UK and even overseas.
Over 900 local florists nationwide
Every bouquet is created by an experienced artisan florist.
No lost bouquets here, these are made to wow them on the doorstep.
We guarantee all our flowers will be fresh for 7 days at least.
Our bouquets are created by local florists. Long live the high street!