Occasions

Funeral & Sympathy

Flowers

Plants & Gifts

International

Same Day

Hand-crafted by a local artisan florist in Guernsey
Search for flowers for my date and postcode
Flower Delivery in Guernsey
The island of Guernsey with its blue post boxes and green pound notes is also famous for its flowers. In particular, the island produces an abundance of fragrant freesia, the Guernsey lily and an award-winning variety of clematis.
Beautiful, fresh flowers are clearly part of the heritage of the island, so they make an excellent choice of gift. If you want to send something with a designer feel, take a look at our Lifestyle Collection. This inspired range features beautifully sculpted arrangements in contemporary style glassware or ceramics and arrives ready to display in pride of place.
What's more, our seven day freshness guarantee helps to ensure that your bouquet will still look beautiful days after delivery. This is all part of the Interflora Promise that makes us one of the most trusted flower delivery networks in the UK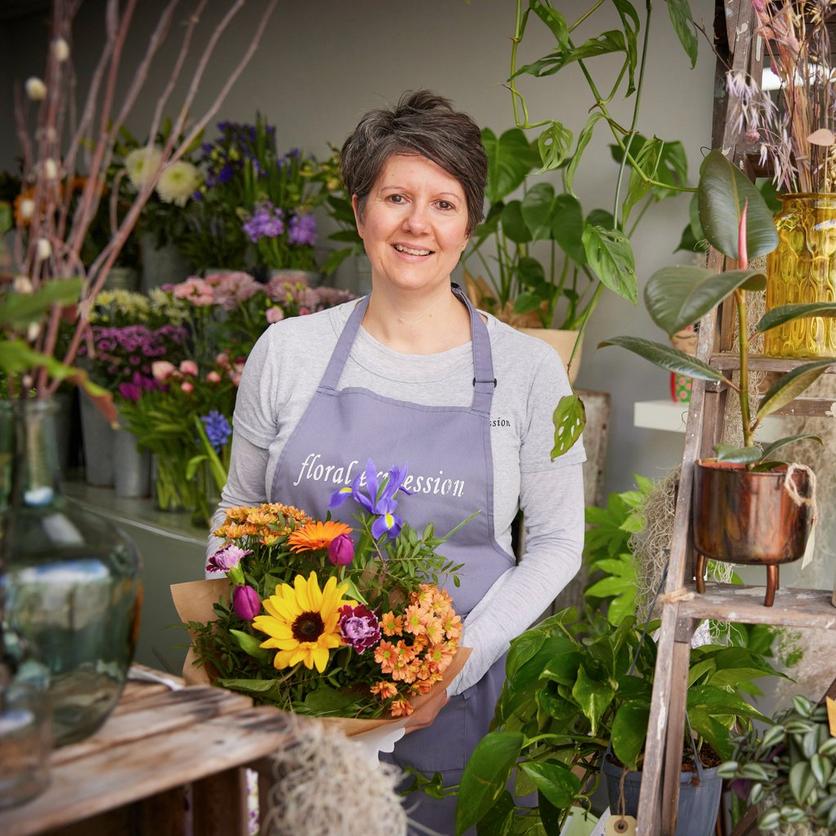 Find a local florist to craft your bouquet
Whatever the occasion, we're here to help. From birthdays to anniversaries or simply just because, we deliver flowers across the UK and even overseas.
Over 900 local florists nationwide
Every bouquet is created by an experienced artisan florist.
No lost bouquets here, these are made to wow them on the doorstep.
We guarantee all our flowers will be fresh for 7 days at least.
Our bouquets are created by local florists. Long live the high street!