Occasions

Funeral & Sympathy

Flowers

Plants & Gifts

International

Same Day

Hand-crafted by a local artisan florist in Hampshire
Search for flowers for my date and postcode
Flower Delivery in Hampshire
"Our local florists can be found throughout Hampshire – a charming county of peaceful countryside, golden beaches and vibrant cities. The region boasts rolling chalk downs, dotted with traditional villages, as well as the New Forest National Park. In late spring, the woods are carpeted with bluebells, one of the nation's favourite flowers. It's truly a beautiful and inspiring place for our Hampshire florists to flourish.
Hand-crafted bouquets in Hampshire
Our florists in Hampshire have the talent and creativity to hand-craft every Interflora bouquet. They take their time to put together your flower delivery and give it the attention and care it deserves. That way, we ensure every bouquet is perfect for the person receiving it.
Whatever the occasion, our Hampshire florists have got you covered. From anniversaries to graduations, each bouquet is lovingly hand-crafted from fresh seasonal blooms; meaning you can send someone you love a stunning surprise that is sure to brighten their day.
We take our time to do things properly and to ensure your flowers are delivered with the Interflora freshness guarantee
Flower delivery through local florists in Hampshire
We have florists all over Hampshire ready to help you send a loving sentiment to someone special. From the serene cliff tops of Barton on Sea to the historical town of Winchester, we'll deliver your flowers wherever your loved ones are.
There's nothing better than sending someone you love a surprise bouquet of flowers. Whatever the occasion, show someone you are thinking of them with a special flower delivery today."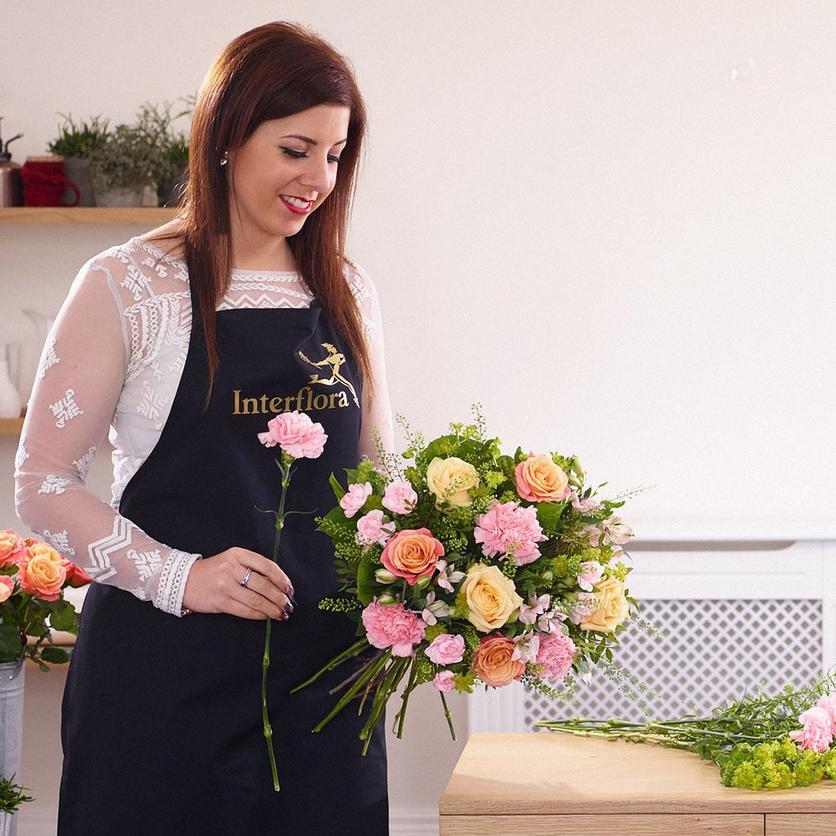 Find a local florist to craft your bouquet
Whatever the occasion, we're here to help. From birthdays to anniversaries or simply just because, we deliver flowers across the UK and even overseas.
Over 900 local florists nationwide
Every bouquet is created by an experienced artisan florist.
No lost bouquets here, these are made to wow them on the doorstep.
We guarantee all our flowers will be fresh for 7 days at least.
Our bouquets are created by local florists. Long live the high street!