Search for flowers for my date and postcode
Hand-crafted by a local artisan florist in Hampshire
Flower delivery for all occasions
Hampshire Flower Delivery
Hampshire Flower Delivery
Flower Delivery in Hampshire
Interflora offer exceptional flower delivery service in Hampshire. Our expert Hampshire florists craft exquisite arrangements with care, using the freshest blooms available. Whether it's a birthday, anniversary, or special occasion, our personalised bouquets are designed to convey your heartfelt emotions.
With our reliable and timely delivery, you can rest assured that your flowers will arrive in perfect condition, spreading joy and delight to your loved ones in Hampshire. Let us help you make any moment truly special with our beautiful floral creations.
About Hampshire
Hampshire, located on the southern coast of England, is a diverse and enchanting county that offers a wealth of experiences for visitors. With its picturesque countryside, charming villages, and bustling cities, Hampshire caters to a variety of interests and desires.
Nature lovers can revel in the county's stunning landscapes, from the rolling hills of the South Downs National Park to the tranquil beauty of the New Forest. Here, outdoor enthusiasts can enjoy scenic walks, bike rides, and horseback rides, immersing themselves in the serene surroundings and spotting unique wildlife along the way.
Hampshire is also rich in history and culture, boasting a plethora of historic sites and landmarks. The city of Winchester, with its magnificent cathedral and medieval architecture, holds a significant place in English history. Visitors can explore ancient castles, stately homes, and museums that offer insights into the county's past.
For those seeking vibrant city life, Southampton and Portsmouth provide an exciting urban experience. Southampton is known for its maritime heritage, bustling shopping districts, and vibrant arts scene, while Portsmouth offers historic dockyards, lively waterfronts, and world-class museums.
Florists in Hampshire
Interflora takes pride in partnering with skilled florists in Hampshire who craft exquisite floral arrangements. Our trustworthy flower delivery service covers the entire region, including towns like Winchester, Southampton, and Portsmouth. Whether you're celebrating a birthday, anniversary, or any meaningful occasion, our team ensures your heartfelt emotions are conveyed through stunning blooms, making every moment in Hampshire truly memorable. Experience the joy of sending and receiving beautiful flowers with Interflora's reliable flower delivery in Hampshire.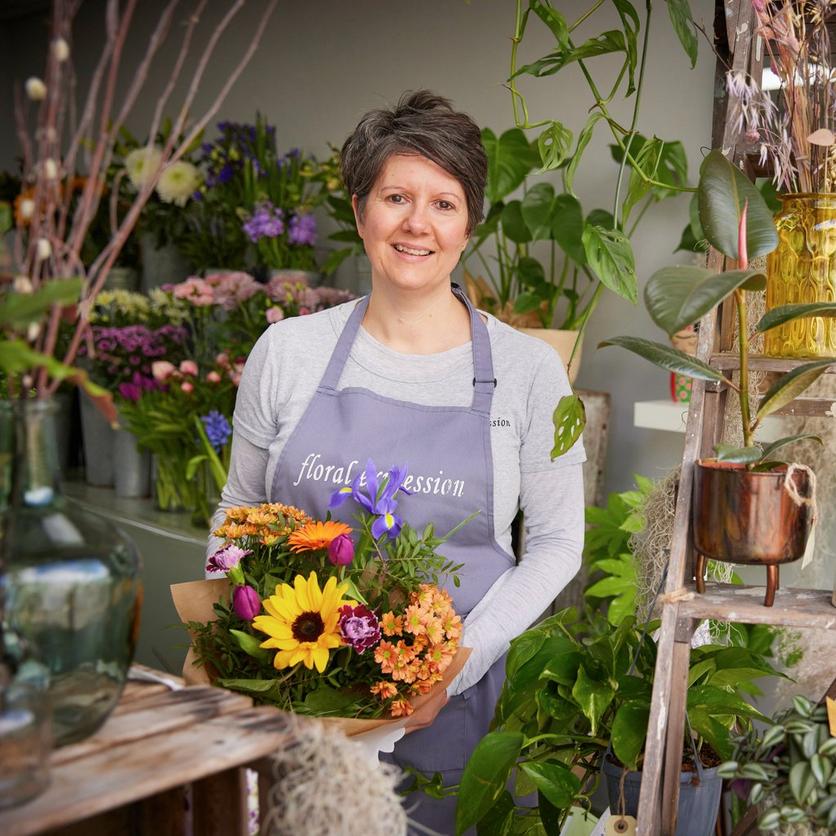 Find a local florist to craft your bouquet
Whatever the occasion, we're here to help. From birthdays to anniversaries or simply just because, we deliver flowers across the UK and even overseas.
Over 900 local florists nationwide
Every bouquet is created by an experienced artisan florist.
No lost bouquets here, these are made to wow them on the doorstep.
We guarantee all our flowers will be fresh for 7 days at least.
Our bouquets are created by local florists. Long live the high street!