Search for flowers for my date and postcode
Hand-crafted by a local artisan florist in Herefordshire
Flower delivery for all occasions
Herefordshire Flower Delivery
Flower Delivery in Herefordshire
Experience exceptional flower delivery in Herefordshire with Interflora. Our dedicated team of florists are ready to make your celebrations unforgettable. From Hereford to Leominster, Ross-on-Wye to Ledbury, our personalised flower arrangements are crafted with love, offering the perfect way to express your sentiments to a loved one. Whether it's an anniversary, birthday, or any special occasion, trust us to deliver your heartfelt messages with beauty and precision in Herefordshire. Show your affection and appreciation with Interflora, making every moment in Herefordshire truly special.
About Herefordshire
Herefordshire, located in the beautiful English countryside, is a county known for its natural beauty, rich history, and peaceful atmosphere. Situated on the border of Wales, it offers a serene escape from the city.
The county is renowned for its lush green landscapes, including rolling hills, meandering rivers, and charming orchards. The Wye Valley, a designated Area of Outstanding Natural Beauty, is perfect for enjoying scenic walks, cycling, or simply immersing oneself in nature's tranquility.
Herefordshire also boasts fascinating historical sites, such as Hereford Cathedral, with its medieval architecture and the Mappa Mundi, an ancient world map. The Black and White Village Trail takes visitors on a journey through charming timber-framed villages that showcase the county's unique character.
Food and drink enthusiasts will appreciate Herefordshire's thriving local food scene. From farm-to-table experiences to cider tastings at traditional orchards, the county offers a delightful array of culinary experiences that celebrate its agricultural heritage.
Whether exploring historical landmarks, savoring local cuisine, or simply enjoying the peaceful countryside, Herefordshire provides a genuine English countryside experience with its timeless charm and warm hospitality.
Florists in Herefordshire
Choose Interflora for reliable flower delivery in Herefordshire. Our dedicated team of florists, serving Hereford, Leominster, Ross-on-Wye, and Ledbury, create stunning floral arrangements with care and precision. Trust us to make any occasion in Herefordshire extra special with the beauty and reliability of our flower delivery service.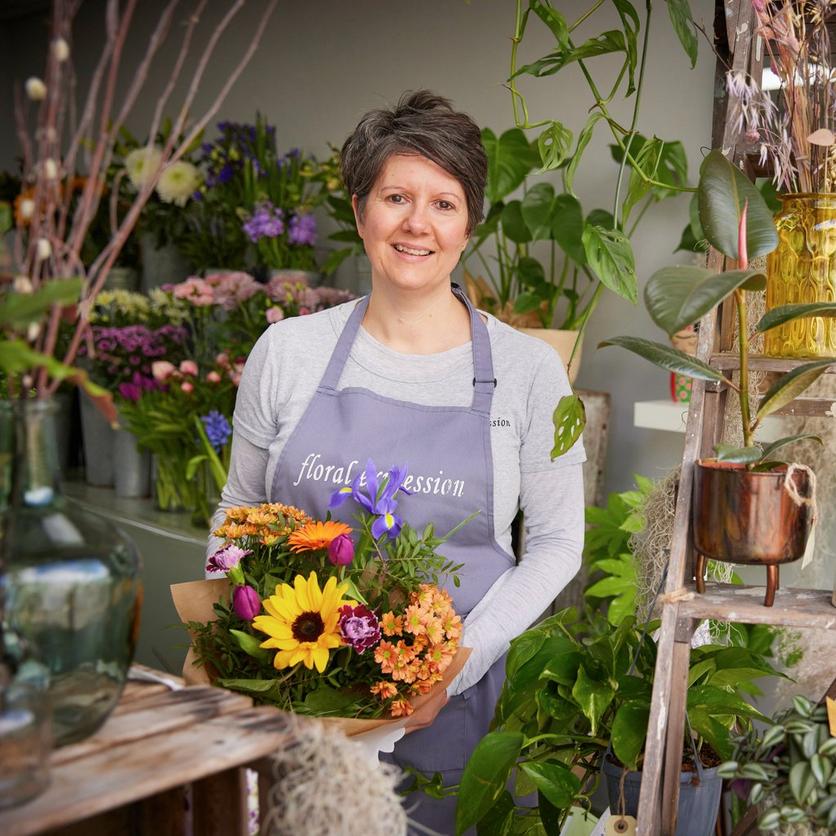 Find a local florist to craft your bouquet
Whatever the occasion, we're here to help. From birthdays to anniversaries or simply just because, we deliver flowers across the UK and even overseas.
Over 900 local florists nationwide
Every bouquet is created by an experienced artisan florist.
No lost bouquets here, these are made to wow them on the doorstep.
We guarantee all our flowers will be fresh for 7 days at least.
Our bouquets are created by local florists. Long live the high street!