Occasions

Funeral & Sympathy

Flowers

Plants & Gifts

International

Same Day

Hand-crafted by a local artisan florist in Herefordshire
Search for flowers for my date and postcode
Flower Delivery in Herefordshire
"Whether you're looking for a beautiful bouquet to say 'I Love You' or delicious hamper to say 'Thank You', we're certain you'll find it amongst Interflora's broad range of gifts. And as all of our floral arrangements are crafted using the highest quality stems, we're sure you'll be delighted with your order.
Herefordshire is home to two areas of outstanding natural beauty – the Wye Valley and the rolling vistas of the stunning Malvern Hills. The magnificent River Wye also meanders its way through the county. With such delightful scenery on display, there is plenty of inspiration on offer to our Herefordshire florists.
Our florists deliver wow moments across the length and breadth of Herefordshire. But if you want to personally deliver your own surprise, why not try our Click and Collect service and collect your bouquet from our florists' shops?"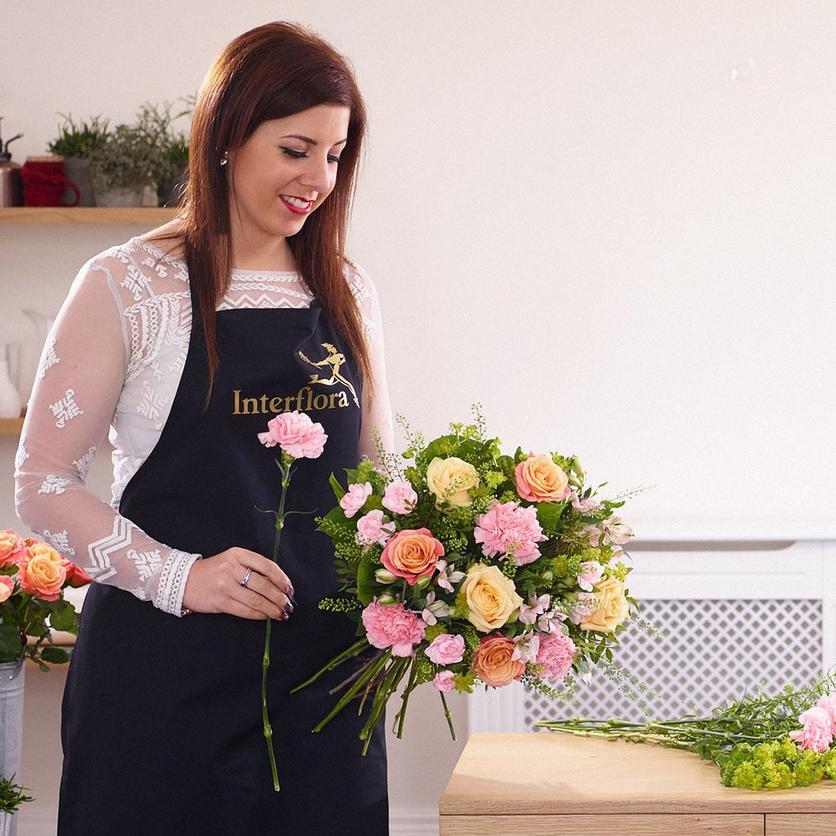 Find a local florist to craft your bouquet
Whatever the occasion, we're here to help. From birthdays to anniversaries or simply just because, we deliver flowers across the UK and even overseas.
Over 900 local florists nationwide
Every bouquet is created by an experienced artisan florist.
No lost bouquets here, these are made to wow them on the doorstep.
We guarantee all our flowers will be fresh for 7 days at least.
Our bouquets are created by local florists. Long live the high street!