Search for flowers for my date and postcode
Hand-crafted by a local artisan florist in Isle of Man
Flower delivery for all occasions
Isle of Man Flower Delivery
Flower Delivery in the Isle of Man
When it comes to sending a meaningful and sincere gift to someone special in the Isle of Man, Interflora's flower delivery service is your ideal choice. Our dedicated Isle of Man florists skillfully design stunning arrangements using fresh, locally sourced flowers.
Whether it's a birthday, anniversary, or a simple gesture of appreciation, our personalised bouquets are sure to convey your sentiments and bring joy to their day. With Interflora's dependable delivery service, you can rest assured that your flowers will arrive promptly and in impeccable condition, no matter where your loved ones are on the Isle of Man.
About the Isle of Man
The Isle of Man, located in the Irish Sea between Great Britain and Ireland, is a captivating and unique destination. With its rugged coastline, rolling hills, and charming villages, the island offers a diverse landscape that caters to nature enthusiasts and adventure seekers alike. The Isle of Man is renowned for its iconic annual motorcycle race, the Isle of Man TT, which attracts thrill-seekers from around the world to witness the exhilarating speed and skill of the riders on the challenging circuit.
Beyond the adrenaline-pumping races, the Isle of Man boasts a rich cultural heritage. The island is home to ancient castles, historic sites, and fascinating museums that delve into its Celtic and Viking past. The capital, Douglas, showcases a blend of Victorian and modern architecture, with a bustling promenade lined with shops, restaurants, and entertainment venues.
Nature lovers will find solace in the island's abundant natural beauty. From tranquil coastal walks along pristine beaches to scenic hikes in the lush countryside, the Isle of Man offers an array of outdoor activities. The island is also famous for its wildlife, including the native Manx Loaghtan sheep and the elusive Peregrine falcon.
With its welcoming atmosphere, picturesque landscapes, and vibrant cultural scene, the Isle of Man is a captivating destination that offers a perfect blend of adventure, history, and natural wonders for visitors to explore and enjoy.
Florists in the Isle of Man
Interflora takes great pride in partnering with skilled florists in the Isle of Man who craft breathtaking floral compositions. We are dedicated to providing dependable flower delivery services across the island, including towns such as Douglas, Ramsey, and Peel. Our commitment lies in ensuring that your heartfelt emotions are eloquently conveyed through exquisite blooms, transforming every occasion in the Isle of Man into a truly remarkable and unforgettable experience.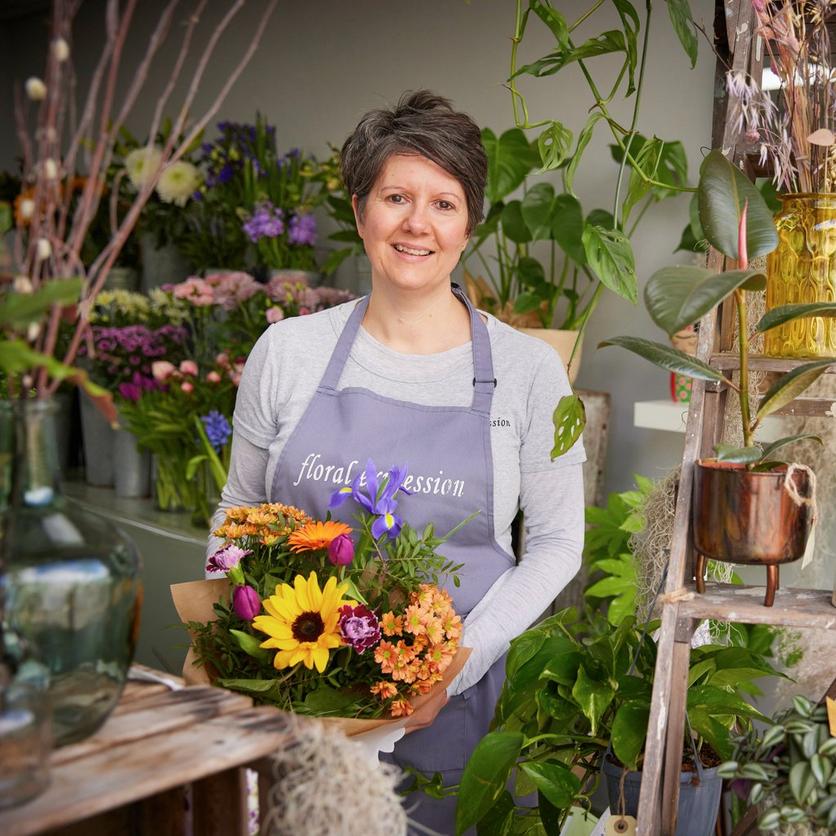 Find a local florist to craft your bouquet
Whatever the occasion, we're here to help. From birthdays to anniversaries or simply just because, we deliver flowers across the UK and even overseas.
Over 900 local florists nationwide
Every bouquet is created by an experienced artisan florist.
No lost bouquets here, these are made to wow them on the doorstep.
We guarantee all our flowers will be fresh for 7 days at least.
Our bouquets are created by local florists. Long live the high street!