Search for flowers for my date and postcode
Hand-crafted by a local artisan florist in Isle of Wight
Flower delivery for all occasions
Isle of Wight Flower Delivery
Flower Delivery in the Isle of Wight
Our Interflora florists on the Isle of Wight are dedicated to making your special moments extraordinary. Whether it's an anniversary, birthday, or any important occasion, our personalized flower arrangements are carefully crafted to convey your sentiments to loved ones. From Ventnor to Cowes, Ryde to Freshwater, our stunning Isle of Wight flower arrangements are the perfect way to express affection.
Our personalised bouquets are a beautiful gesture to show appreciation and care to family and friends. Trust Interflora for reliable and heartfelt flower delivery on the Isle of Wight, where every day is an opportunity to make someone feel cherished.
About the Isle of Wight
The Isle of Wight, located just off the south coast of England, is a charming island destination that offers a blend of natural beauty, rich history, and a relaxed coastal atmosphere. With its stunning coastline, picturesque countryside, and vibrant towns, the Isle of Wight has something to offer for every visitor.
The island is renowned for its breathtaking scenery, from dramatic cliffs and sandy beaches to rolling hills and lush green landscapes. Exploring the Isle of Wight's coastal paths, such as the famous Needles or the stunning Compton Bay, provides an opportunity to immerse yourself in the island's natural splendor.
Beyond its natural beauty, the Isle of Wight is steeped in history and culture. Historic sites like Osborne House, the former summer residence of Queen Victoria, offer a glimpse into the island's regal past. The island is also known for its festivals, including the iconic Isle of Wight Festival, which attracts music lovers from around the world.
In addition to its natural and cultural attractions, the Isle of Wight offers a warm and welcoming atmosphere. Quaint villages, bustling seaside resorts, and charming towns like Cowes and Ventnor provide a range of dining, shopping, and entertainment options.
Florists in the Isle of Wight
Experience exceptional flower delivery in the Isle of Wight with our Interflora florists. From Ryde to Freshwater, Sandown to Yarmouth, our dedicated team creates stunning floral arrangements with care and precision. Trust us to make any occasion on the Isle of Wight extra special with the beauty and reliability of our flower delivery service.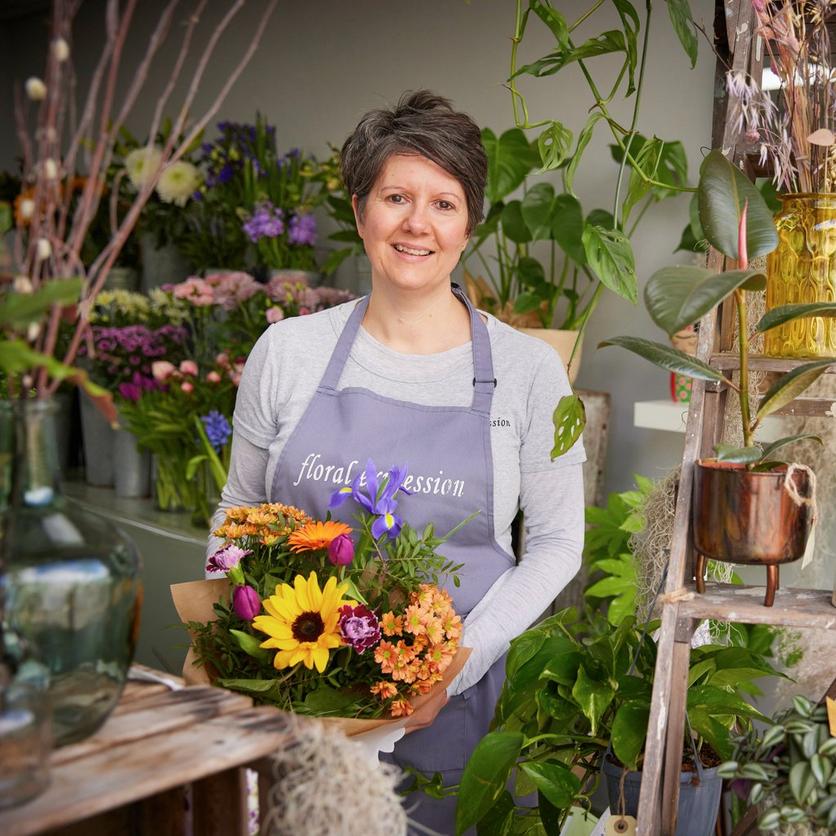 Find a local florist to craft your bouquet
Whatever the occasion, we're here to help. From birthdays to anniversaries or simply just because, we deliver flowers across the UK and even overseas.
Over 900 local florists nationwide
Every bouquet is created by an experienced artisan florist.
No lost bouquets here, these are made to wow them on the doorstep.
We guarantee all our flowers will be fresh for 7 days at least.
Our bouquets are created by local florists. Long live the high street!