Occasions

Funeral & Sympathy

Flowers

Plants & Gifts

International

Same Day

Hand-crafted by a local artisan florist in Kerry
Search for flowers for my date and postcode
Flower Delivery in Kerry
At Interflora, we believe the service we offer should be as exceptional as the flowers we arrange. So, as well as selecting the most vibrant blooms, our florists add a personal touch to every bouquet, assembling a display that's perfect for your occasion. And, with florists dotted across Kerry, we can prepare your flowers in just three hours and deliver them on the same day.
Ireland's beautiful 'Kingdom of Kerry' provides the perfect inspiration for our florists. For a taste of wilderness there's the dramatic Killarney National Park with its mountains, lakes and woodland. Not to mention rare plants and flowers, including the greater butterwort and Killarney fern. For something more elegant and refined, there are wonderful formal gardens at Muckross House.
Every day our County Kerry florists draw on this natural treasure trove to create exquisite arrangements. Whether it's a 'thank you' in Tralee or an 'I love you' in Listowel, Interflora florists will assemble a fitting floral arrangement. Order online or pop in to a flower shop and watch as our friendly team work their magic.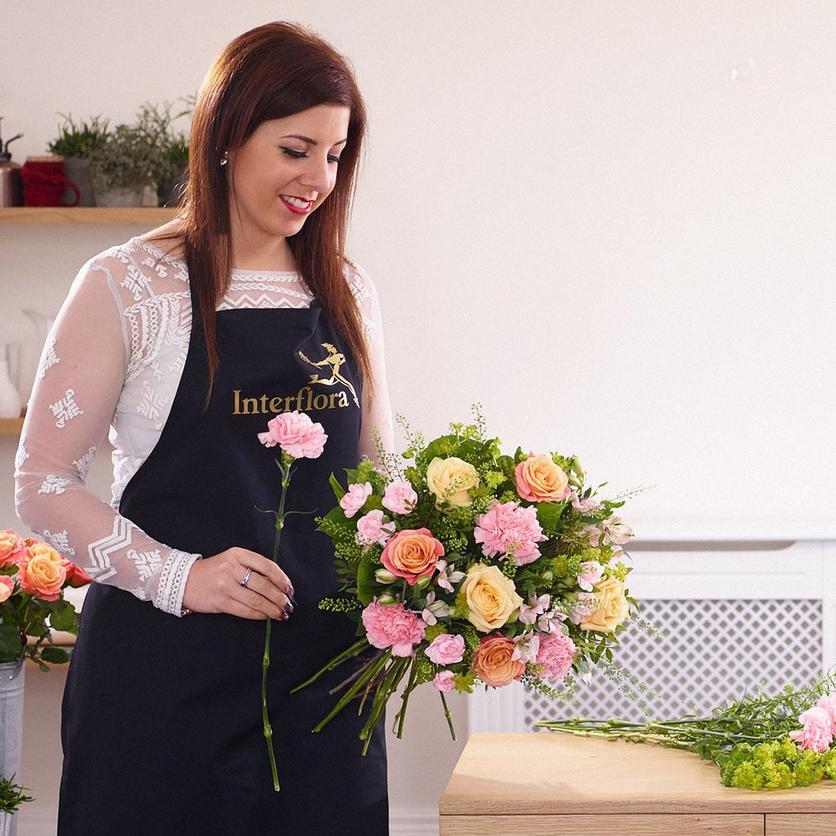 Find a local florist to craft your bouquet
Whatever the occasion, we're here to help. From birthdays to anniversaries or simply just because, we deliver flowers across the UK and even overseas.
Every bouquet is created by an experienced artisan florist.
No lost bouquets here, these are made to wow them on the doorstep.
We guarantee all our flowers will be fresh for 7 days at least.
Our bouquets are created by local florists. Long live the high street!