Occasions

Funeral & Sympathy

Flowers

Plants & Gifts

International

Same Day

Hand-crafted by a local artisan florist in Kildare
Search for flowers for my date and postcode
Flower Delivery in Kildare
The freshest blend of flowers and greenery. The perfect vase, basket or gift box. And the right ribbon to finish. Today, Interflora florists give each design the same top-to-bottom care as the first bouquets we created over 90 years ago.
With a name meaning 'Church of the Oak', Kildare has long been known for its natural beauty – and for being alive with colour. There are the emerald grounds and vibrant flowers of the Japanese Gardens, criss-crossed with red wooden bridges. Not to mention the world-famous 'Racing Green' shade, said to come from the 1903 Kildare Gordon Bennett Cup – the first race of its kind to be held in Ireland.
All this vibrant scenery gives our local Kildare florists plenty of colourful ideas. From bright blooms that welcome new babies to pretty pastels for wedding days, they can paint a picture with flowers. All that's left for our customers to do is pick from next day, same day or three hour delivery.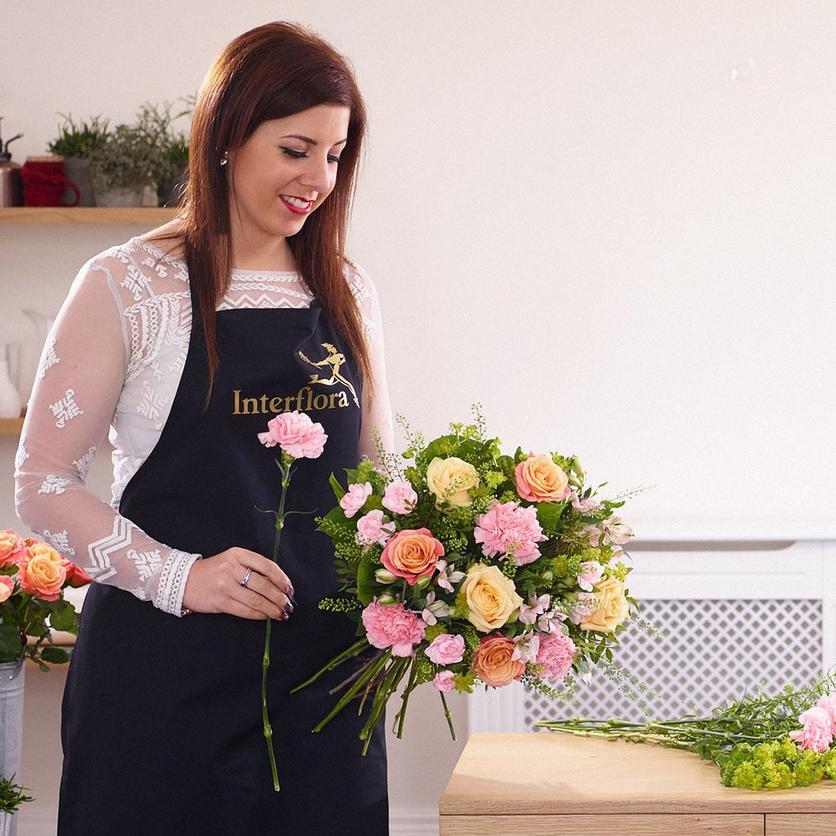 Find a local florist to craft your bouquet
Whatever the occasion, we're here to help. From birthdays to anniversaries or simply just because, we deliver flowers across the UK and even overseas.
Every bouquet is created by an experienced artisan florist.
No lost bouquets here, these are made to wow them on the doorstep.
We guarantee all our flowers will be fresh for 7 days at least.
Our bouquets are created by local florists. Long live the high street!