Search for flowers for my date and postcode
Hand-crafted by a local artisan florist in Lanarkshire
Flower delivery for all occasions
Lanarkshire Flower Delivery
Flower Delivery in Lanarkshire
When it comes to flower delivery in Lanarkshire, Interflora is your trusted choice. Our dedicated local florists create exquisite arrangements using fresh and carefully selected flowers, ensuring that your gift is a true reflection of your thoughtfulness. Whether it's a birthday, anniversary, or simply a gesture of appreciation, our personalised bouquets are designed to convey your heartfelt sentiments and bring joy to your loved ones in Lanarkshire. With Interflora's reliable delivery service, you can be confident that your flowers will arrive on time and in perfect condition, making every occasion truly special.
About Lanarkshire
Lanarkshire, located in the heart of Scotland, is a region known for its rich history, stunning landscapes, and vibrant communities. From the bustling cities of Glasgow and Hamilton to the charming towns and villages spread across the area, Lanarkshire offers a diverse and enchanting experience for both residents and visitors.
In Lanarkshire, you'll find a wealth of attractions and activities to explore. Discover the fascinating history of the area by visiting historic sites like New Lanark, a UNESCO World Heritage Site, or delve into the industrial heritage at the Summerlee Museum of Scottish Industrial Life. Nature lovers can explore the picturesque Clyde Valley, with its stunning countryside, charming villages, and scenic walks.
For those seeking retail therapy or vibrant nightlife, the city of Glasgow in Lanarkshire is a must-visit destination. From high-end shopping districts to lively bars and restaurants, Glasgow offers a vibrant and cosmopolitan experience.
No matter the occasion, whether it's a birthday, anniversary, or special celebration, Interflora's flower delivery service in Lanarkshire ensures that you can convey your sentiments with stunning floral arrangements. Our network of talented local florists in Lanarkshire create beautiful bouquets using the freshest flowers, ensuring that your gift is both exquisite and long-lasting. Trust Interflora to deliver your heartfelt message with elegance and care to your loved ones in Lanarkshire.
Florists in Lanarkshire
Interflora takes great pride in partnering with skilled florists in Lanarkshire who are renowned for their expertise in crafting exquisite floral arrangements. With our dependable flower delivery in Lanarkshire, covering towns such as Glasgow, Hamilton, and Motherwell, we ensure that your heartfelt sentiments are beautifully conveyed through stunning blooms, creating truly memorable moments for every occasion in Lanarkshire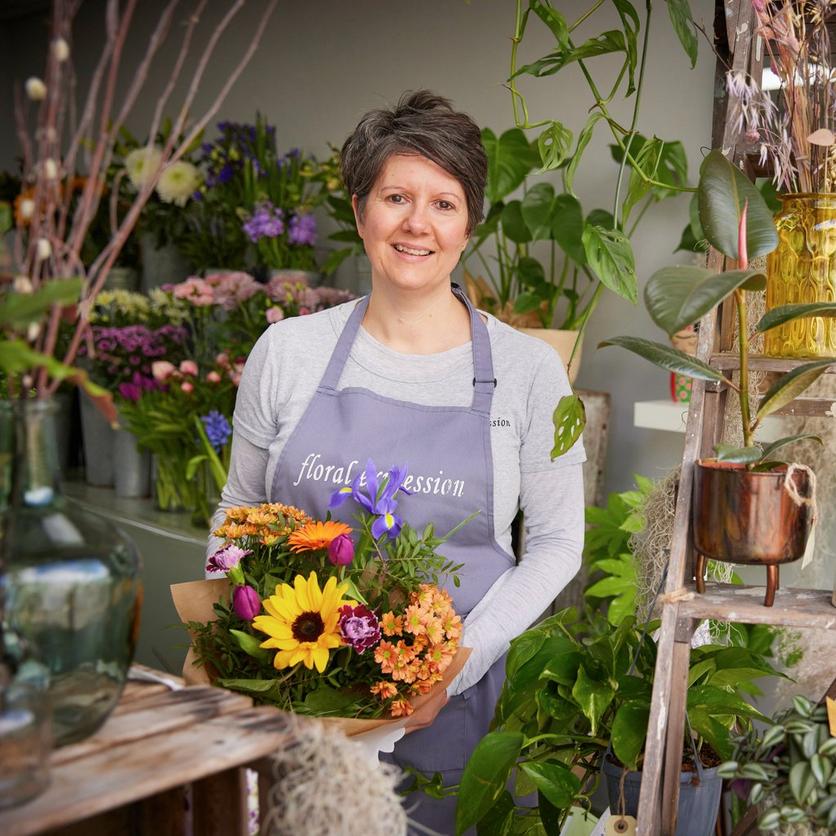 Find a local florist to craft your bouquet
Whatever the occasion, we're here to help. From birthdays to anniversaries or simply just because, we deliver flowers across the UK and even overseas.
Over 900 local florists nationwide
Every bouquet is created by an experienced artisan florist.
No lost bouquets here, these are made to wow them on the doorstep.
We guarantee all our flowers will be fresh for 7 days at least.
Our bouquets are created by local florists. Long live the high street!