Occasions

Funeral & Sympathy

Flowers

Plants & Gifts

International

Same Day

Hand-crafted by a local artisan florist in Lanarkshire
Search for flowers for my date and postcode
Flower Delivery in Lanarkshire
"At Interflora, our expert florists are skilled in creating stunning floral arrangements to suit any occasion. From selecting the best seasonal stems and adding your own personal message to delivering your order with a smile, your loved one is sure to be delighted with their gift.
Lanarkshire is home to the hardy Dune Helleborine flower, a species that's only found in three areas in Britain and is the official county flower. What's more, the county boasts 5 magnificent rivers meandering their way across the stunning countryside.
With all this natural beauty on offer, it's no wonder there are over 45 talented Lanarkshire florists working in the region. Our florists are passionate about creating the highest quality floral gifts using the finest and freshest stems. From carefully planned orders to last minute gifts, our Interflora florists are on hand to help."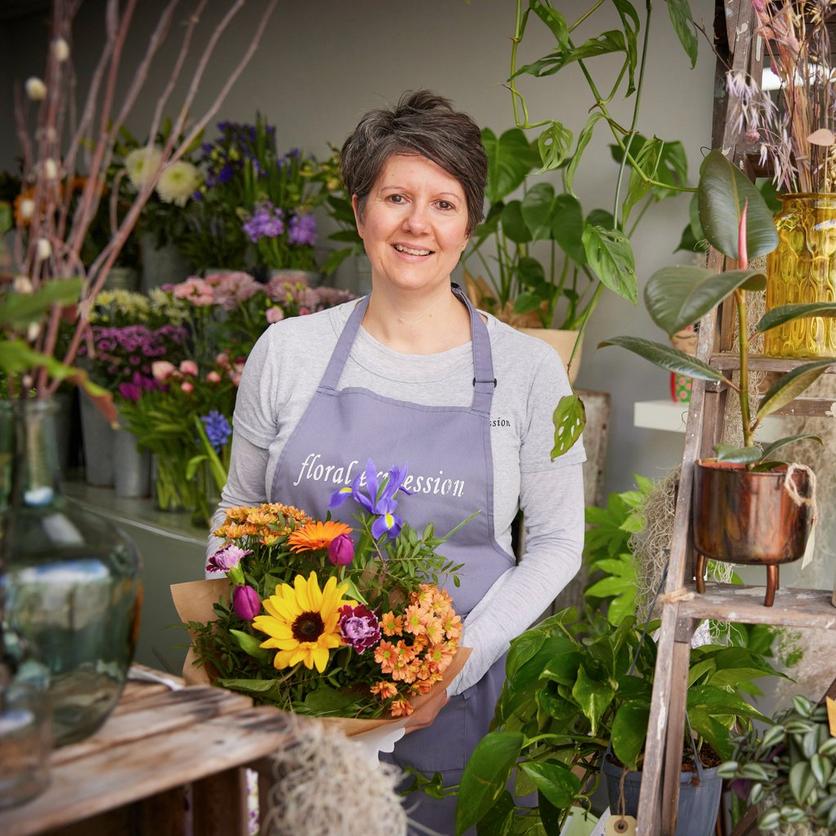 Find a local florist to craft your bouquet
Whatever the occasion, we're here to help. From birthdays to anniversaries or simply just because, we deliver flowers across the UK and even overseas.
Over 900 local florists nationwide
Every bouquet is created by an experienced artisan florist.
No lost bouquets here, these are made to wow them on the doorstep.
We guarantee all our flowers will be fresh for 7 days at least.
Our bouquets are created by local florists. Long live the high street!