Occasions

Funeral & Sympathy

Flowers

Plants & Gifts

International

Same Day

Hand-crafted by a local artisan florist in Leicestershire
Search for flowers for my date and postcode
Flower Delivery in Leicestershire
"At Interflora, we know that floral arrangements come in all shapes and sizes. They could be blossoming bouquets or traditional baskets, eye-catching displays, or even elegant blooms for bridal hair. Whatever we're creating, we start with the finest, freshest flowers – and finish with something special that looks gorgeous for days to come.
Our florists in Leicestershire are based right across a county full of buzzing cities and pretty countryside. Historic towns such as Market Harborough are brought to life with hanging baskets overflowing with colour – an inspiration for anyone who loves flowers. Leicestershire is also home to Charnwood Forest, where the ground is carpeted in snowdrops in spring, and bluebells in summer.
From classic arrangements inspired by county wildflowers, to contemporary designs using more exotic blooms, our experienced florists work hard to make sure each bouquet is just right. Only then are they ready to deliver – on a day that suits you, or even in just three hours time."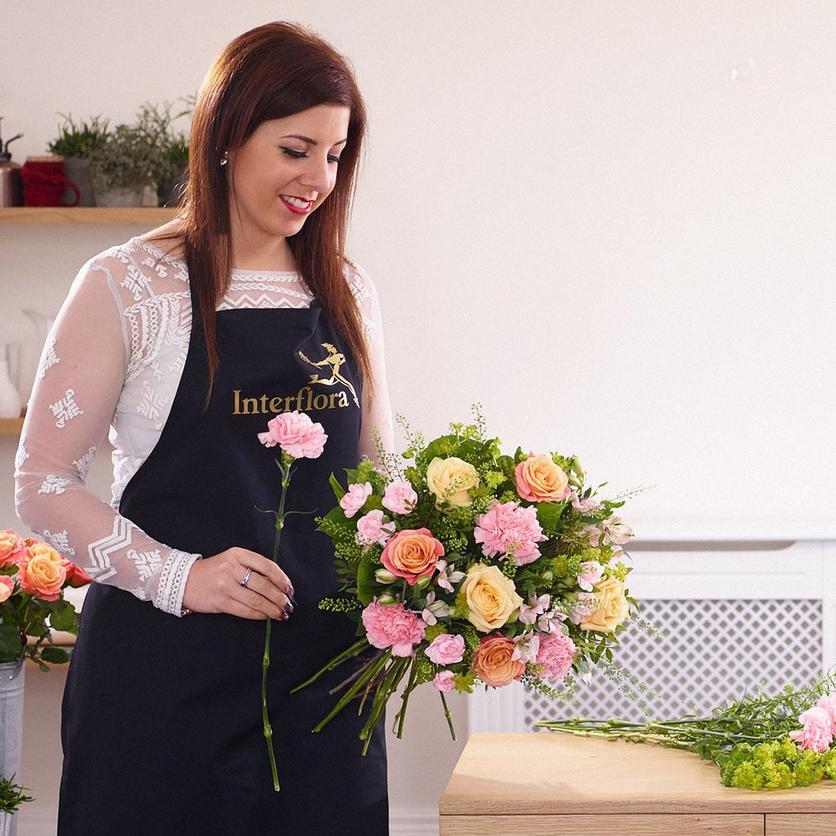 Find a local florist to craft your bouquet
Whatever the occasion, we're here to help. From birthdays to anniversaries or simply just because, we deliver flowers across the UK and even overseas.
Every bouquet is created by an experienced artisan florist.
No lost bouquets here, these are made to wow them on the doorstep.
We guarantee all our flowers will be fresh for 7 days at least.
Our bouquets are created by local florists. Long live the high street!