Occasions

Funeral & Sympathy

Flowers

Plants & Gifts

International

Same Day

Hand-crafted by a local artisan florist in Louth
Search for flowers for my date and postcode
Flower Delivery in Louth
"At Interflora, we've been touching hearts and minds with exquisite floral designs for nearly 100 years. Our expert florists begin by picking the freshest, seasonal blooms. Then, based on your bespoke wishes, they set about creating a beautiful hand-tied bouquet, basket or luxury glass vase arrangement, and not forgetting to add your personal message for the perfect finishing touch.
Our Louth florists are well placed to tap into their market town's rich history for design ideas. This is where the natural beauty of Hubbard's Hills and the Lincolnshire Wolds inspired Victorian poet Lord Tennyson. Where grasslands and abandoned chalk pits filled with rare, wild flowers share the land with picturesque cottage gardens.
For all life's special occasions, or just to show someone you care, Interflora florists across Louth are on hand to help – from the time you place your order to the moment of delivery. We can have flowers prepared in as little as three hours – and make sure they'll stay fresh and fragrant for seven days."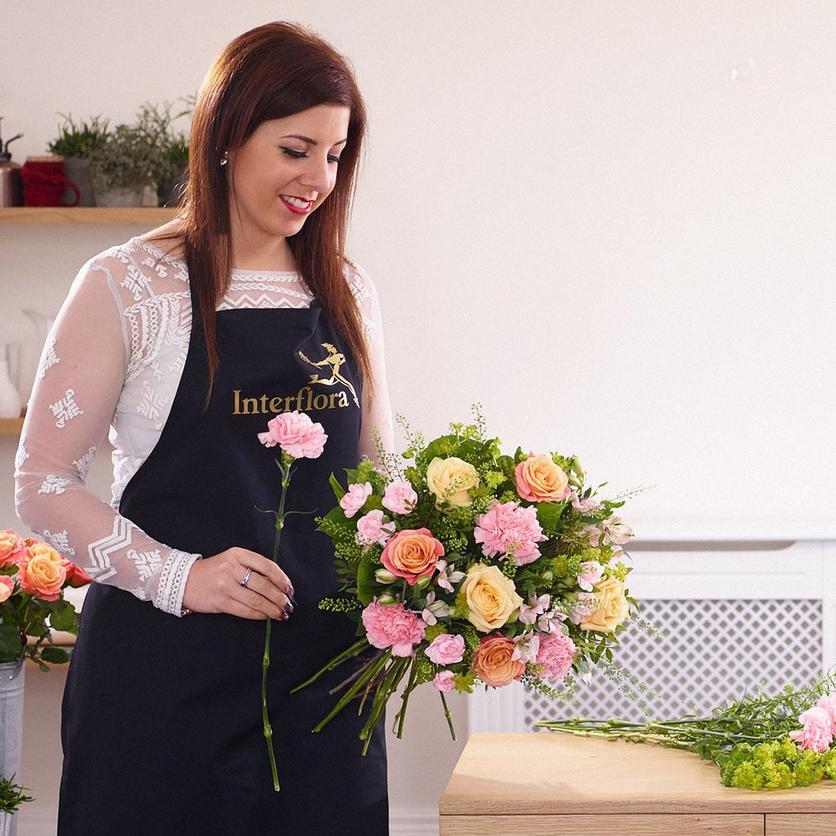 Find a local florist to craft your bouquet
Whatever the occasion, we're here to help. From birthdays to anniversaries or simply just because, we deliver flowers across the UK and even overseas.
Over 900 local florists nationwide
Every bouquet is created by an experienced artisan florist.
No lost bouquets here, these are made to wow them on the doorstep.
We guarantee all our flowers will be fresh for 7 days at least.
Our bouquets are created by local florists. Long live the high street!