Search for flowers for my date and postcode
Hand-crafted by a local artisan florist in Mayo
Flower delivery for all occasions
Mayo Flower Delivery
Flower Delivery in Mayo
If you're in search of a thoughtful and heartfelt gift for a loved one in Mayo, look no further than our flower delivery service. Our dedicated local florists in Mayo create stunning arrangements using fresh, locally sourced flowers, ensuring that your gift is both beautiful and long-lasting. Whether it's a birthday, anniversary, or a simple gesture of appreciation, our personalised bouquets offer the perfect way to express your sentiments and brighten someone's day. No matter where your loved ones are in Mayo, our reliable delivery service guarantees that their flowers will arrive on time and in perfect condition
About Mayo
Mayo, located on the west coast of Ireland, is a captivating county renowned for its natural beauty and rich heritage. From its rugged coastline and pristine beaches to its rolling hills and picturesque landscapes, Mayo offers a diverse range of attractions for visitors to explore and enjoy.
Immerse yourself in the stunning scenery of Mayo's coastline, with its dramatic cliffs, secluded coves, and sandy beaches. Bask in the breathtaking views along the Wild Atlantic Way, a scenic coastal route that winds its way through Mayo, showcasing the region's untamed beauty. Explore iconic landmarks such as Croagh Patrick, the holy mountain that attracts pilgrims from far and wide, or visit Achill Island, known for its stunning beaches and vibrant arts scene.
Delve into Mayo's rich history and heritage by visiting historic sites such as the magnificent Ashford Castle or the ancient ruins of Ceide Fields, one of the oldest known field systems in the world. Discover charming towns and villages like Westport, with its colorful streets and lively atmosphere, or Newport, a quaint coastal village that exudes old-world charm.
Whether you're seeking outdoor adventures, cultural experiences, or simply a peaceful retreat in nature, Mayo offers it all. With its warm hospitality, breathtaking landscapes, and a myriad of activities to enjoy, Mayo is a destination that will leave a lasting impression on every visitor.
Florists in Mayo
Interflora takes pride in collaborating with talented florists in Mayo who create stunning floral arrangements. With our reliable flower delivery service covering every corner of Mayo, including towns like Westport, Castlebar, and Ballina, we ensure that your heartfelt sentiments are expressed through beautiful blooms, making every occasion in Mayo truly special.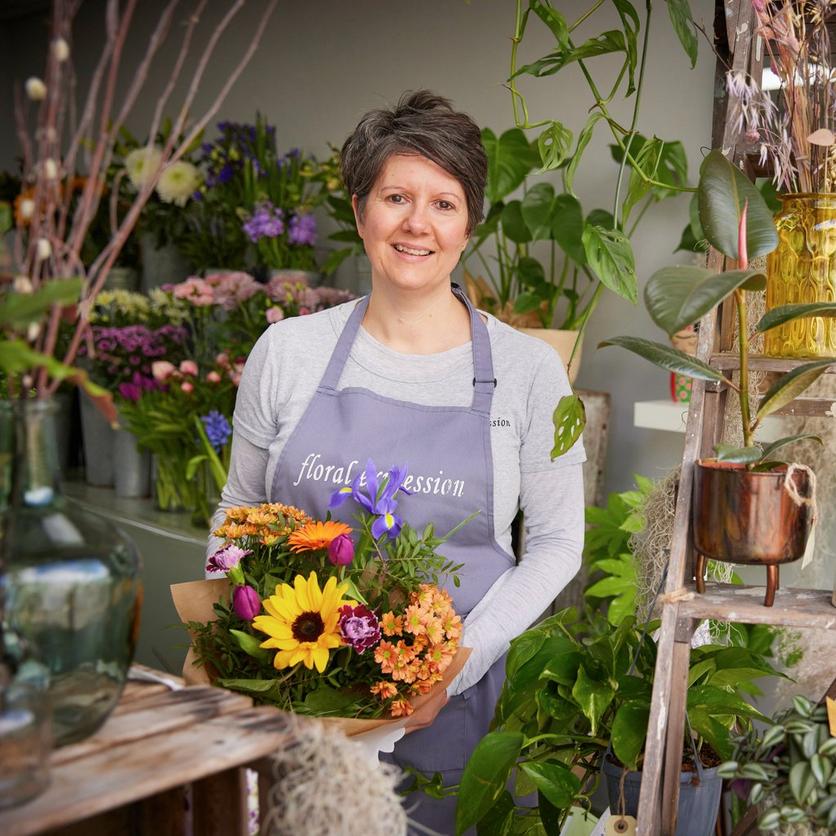 Find a local florist to craft your bouquet
Whatever the occasion, we're here to help. From birthdays to anniversaries or simply just because, we deliver flowers across the UK and even overseas.
Every bouquet is created by an experienced artisan florist.
No lost bouquets here, these are made to wow them on the doorstep.
We guarantee all our flowers will be fresh for 7 days at least.
Our bouquets are created by local florists. Long live the high street!