Search for flowers for my date and postcode
Hand-crafted by a local artisan florist in Meath
Flower delivery for all occasions
Meath Flower Delivery
Flower Delivery in Meath
If you're looking for a thoughtful and heartfelt gift for a loved one in Meath, look no further than our flower delivery service. Our dedicated local florists in Meath create stunning arrangements using fresh, locally sourced flowers, ensuring that your gift is both beautiful and long-lasting. Whether it's a birthday, anniversary, or a simple gesture of appreciation, our personalised bouquets offer the perfect way to express your sentiments and brighten someone's day. No matter where your loved ones are in Meath, our reliable delivery service guarantees that their flowers will arrive on time and in perfect condition.
About Meath
Meath, located in the eastern part of Ireland, is a county steeped in history and natural beauty. Known as the "Royal County" due to its association with ancient Irish kings, Meath offers a wealth of attractions for visitors to explore and enjoy.
One of the highlights of Meath is the UNESCO World Heritage Site of Brú na Bóinne, home to the magnificent ancient passage tombs of Newgrange, Knowth, and Dowth. These prehistoric structures date back over 5,000 years, making them older than Stonehenge and the Great Pyramids of Giza. Visitors can marvel at the intricate stone carvings and explore the fascinating history of this archaeological wonder.
Meath is also blessed with picturesque landscapes and charming towns. The stunning Boyne Valley, with its rolling green hills and meandering River Boyne, provides a peaceful escape for nature lovers and outdoor enthusiasts. The town of Trim is a must-visit, with its impressive medieval castle, Trim Castle, which was featured in the movie Braveheart.
In addition to its historical and natural attractions, Meath offers a warm welcome and a vibrant cultural scene. From traditional music sessions in local pubs to lively festivals celebrating Irish heritage, there is always something happening in Meath to captivate and entertain visitors.
Florists in Meath
Interflora is proud to collaborate with talented florists in Meath who create stunning floral arrangements. With our reliable flower delivery service covering every corner of Meath, including towns like Navan, Trim, and Kells, we ensure that your heartfelt sentiments are expressed through beautiful blooms, making every occasion in Meath truly special.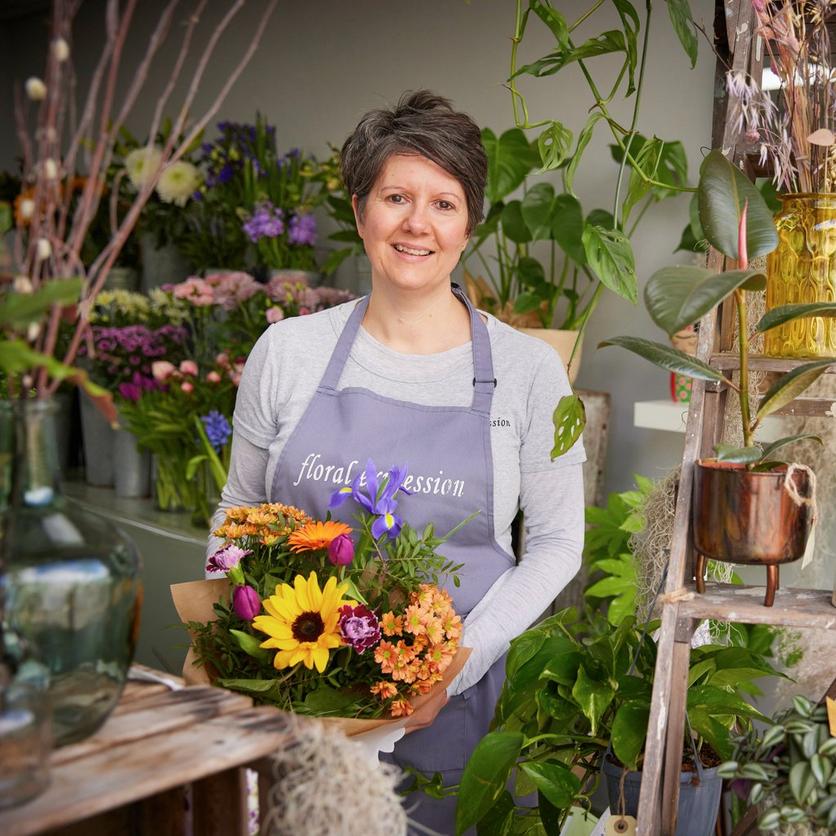 Find a local florist to craft your bouquet
Whatever the occasion, we're here to help. From birthdays to anniversaries or simply just because, we deliver flowers across the UK and even overseas.
Over 900 local florists nationwide
Every bouquet is created by an experienced artisan florist.
No lost bouquets here, these are made to wow them on the doorstep.
We guarantee all our flowers will be fresh for 7 days at least.
Our bouquets are created by local florists. Long live the high street!