Search for flowers for my date and postcode
Hand-crafted by a local artisan florist in Merseyside
Flower delivery for all occasions
Merseyside Flower Delivery
Flower Delivery in Merseyside
For a truly special flower delivery in Merseyside, trust Interflora. Our dedicated Merseyside florists expertly craft stunning arrangements using the freshest, locally sourced blooms. Whether it's a birthday, anniversary, or a heartfelt gesture, our personalised bouquets are designed to convey your sentiments and bring joy to your loved ones. With Interflora's dependable delivery service, their flowers will arrive on time and in pristine condition, creating unforgettable moments in the heart of Merseyside.
About Merseyside
Situated in the northwest of England, Merseyside is a vibrant and culturally rich county with a captivating blend of history, art, and maritime heritage. Its centerpiece is the city of Liverpool, renowned for its iconic landmarks, thriving music scene, and friendly locals.
Liverpool's waterfront, a UNESCO World Heritage Site, offers a stunning backdrop with architectural gems like the Royal Liver Building and the historic Albert Dock. Here, visitors can explore world-class museums, including the Beatles Story Museum and the Tate Liverpool, which showcase the city's cultural legacy.
Merseyside's strong maritime history is embodied by the famous Liverpool Docks, once a hub of international trade. Today, they have transformed into a lively area with restaurants, bars, and shops. The Port of Liverpool is still active, welcoming cruise ships and offering waterfront promenades for leisurely strolls.
Beyond Liverpool, Merseyside boasts beautiful coastal areas, such as Southport and Formby, where golden beaches and sand dunes invite visitors to relax and enjoy nature. The Wirral Peninsula, located across the River Mersey, offers picturesque villages, rolling countryside, and the captivating beauty of the Wirral Coastal Park.
Merseyside's cultural scene thrives with theaters, art galleries, and live music venues. From the vibrant nightlife of Liverpool's bustling streets to the grandeur of the Philharmonic Hall, there are endless opportunities to immerse oneself in arts and entertainment.
Florists in Merseyside
Experience exceptional flower delivery in Merseyside with Interflora. Our skilled Merseyside florists handcraft stunning arrangements with fresh blooms, ensuring every bouquet is a work of art. Trust us to deliver your heartfelt sentiments with precision and care, bringing joy and beauty to your loved ones in Merseyside.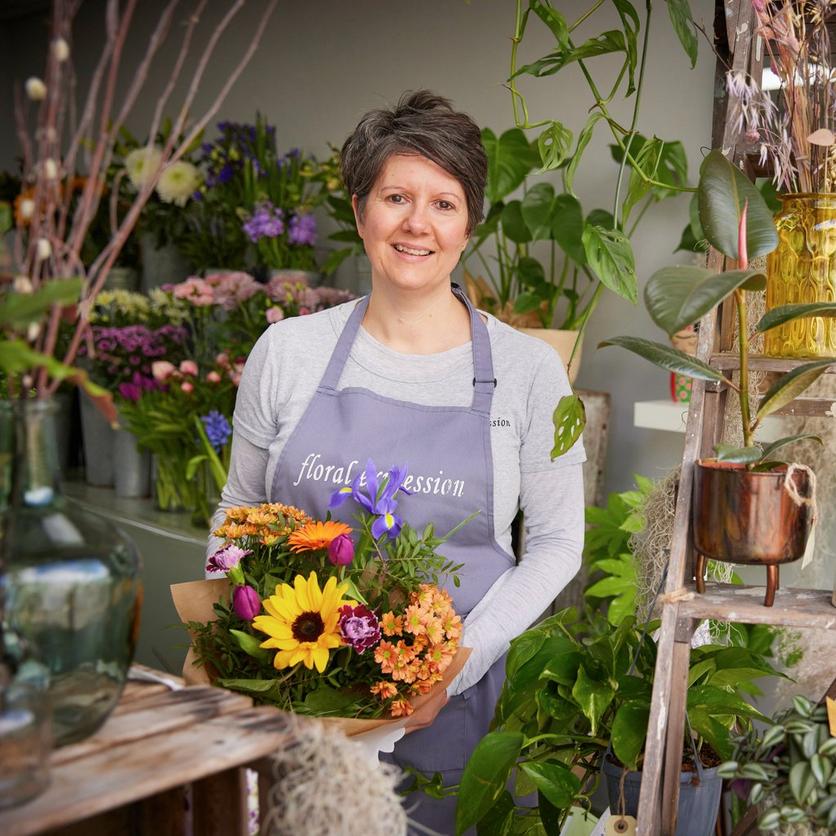 Find a local florist to craft your bouquet
Whatever the occasion, we're here to help. From birthdays to anniversaries or simply just because, we deliver flowers across the UK and even overseas.
Every bouquet is created by an experienced artisan florist.
No lost bouquets here, these are made to wow them on the doorstep.
We guarantee all our flowers will be fresh for 7 days at least.
Our bouquets are created by local florists. Long live the high street!