Search for flowers for my date and postcode
Hand-crafted by a local artisan florist in Midlothian
Flower delivery for all occasions
Midlothian Flower Delivery
Flower Delivery in Midlothian
When it comes to sending a meaningful and heartfelt gift to your loved ones in Midlothian, Interflora is your trusted flower delivery service. Our dedicated local Midlothian florists expertly craft stunning arrangements using fresh, locally sourced flowers, ensuring that your gift is both beautiful and long-lasting. Whether it's a birthday, anniversary, or a simple gesture of appreciation, our personalised bouquets are designed to express your sentiments and bring joy to someone's day.
With Interflora's reliable delivery service, you can rest assured that your loved ones in Midlothian will receive their flowers on time and in perfect condition, no matter where they are located within the region.
About Midlothian
Midlothian, located in the central region of Scotland, offers a captivating blend of history, nature, and charm. With its picturesque landscapes and rich heritage, Midlothian is a treasure trove of exploration and discovery.
The region is renowned for its historical significance, with landmarks like Rosslyn Chapel capturing the imagination of visitors. This stunning medieval chapel, made famous by Dan Brown's novel "The Da Vinci Code," is adorned with intricate carvings and holds centuries of mystery and symbolism.
Nature enthusiasts will find solace in the beautiful landscapes of Midlothian. The Pentland Hills Regional Park, with its rolling hills and tranquil reservoirs, is a haven for hikers, cyclists, and nature lovers. The park offers breathtaking views of the surrounding countryside and a chance to explore its diverse flora and fauna.
Midlothian also embraces its mining heritage, with sites like the National Mining Museum Scotland in Newtongrange providing insights into the region's industrial past. The museum offers immersive exhibits, interactive displays, and a chance to venture underground to experience the life of a miner.
With its blend of history, natural beauty, and cultural experiences, Midlothian is a captivating destination for visitors. Whether you're exploring ancient chapels, embarking on outdoor adventures, or delving into the region's rich heritage, Midlothian promises a memorable and enriching experience.
Florists in Midlothian
Interflora is thrilled to collaborate with talented florists in Midlothian, covering towns such as Penicuik, Dalkeith, and Bonnyrigg. Our reliable flower delivery service ensures that your heartfelt sentiments are beautifully expressed through stunning floral arrangements, making every occasion in Midlothian's various towns truly memorable. Trust Interflora's network of skilled local florists to deliver exceptional blooms and create lasting impressions in every corner of Midlothian.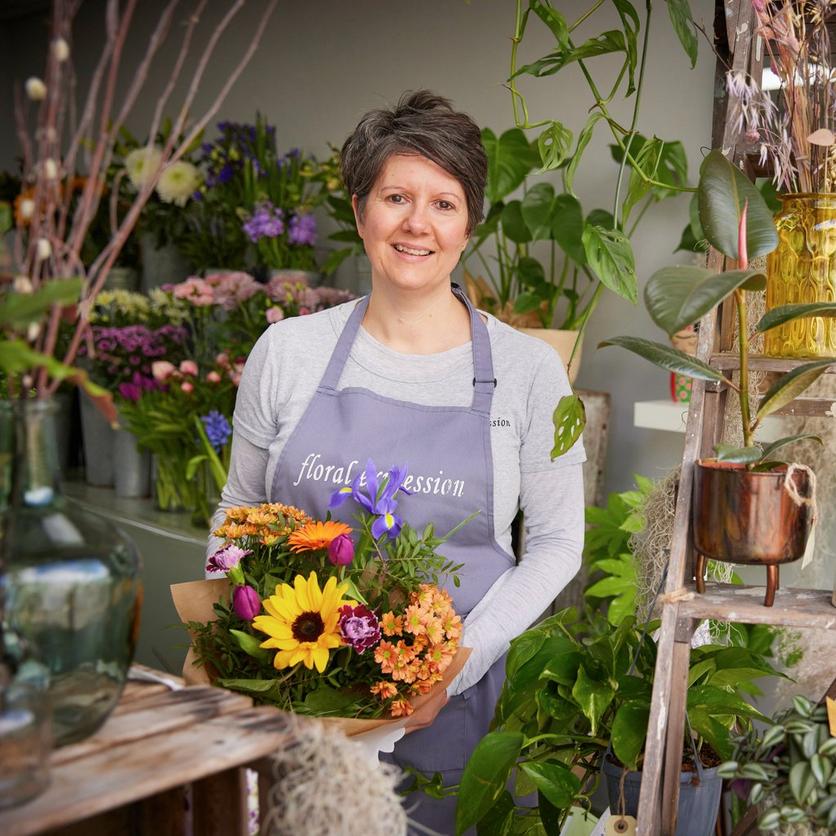 Find a local florist to craft your bouquet
Whatever the occasion, we're here to help. From birthdays to anniversaries or simply just because, we deliver flowers across the UK and even overseas.
Over 900 local florists nationwide
Every bouquet is created by an experienced artisan florist.
No lost bouquets here, these are made to wow them on the doorstep.
We guarantee all our flowers will be fresh for 7 days at least.
Our bouquets are created by local florists. Long live the high street!