Occasions

Funeral & Sympathy

Flowers

Plants & Gifts

International

Same Day

Hand-crafted by a local artisan florist in Midlothian
Search for flowers for my date and postcode
Flower Delivery in Midlothian
"We know that the perfect bouquet is about more than just fresh flowers and beautiful blooms. Which is why our Midlothian florists always aim to add that extra special sparkle, such as a personal message or show-stopping vase. What's more, with a range of additional gifts including balloons and toys, or chocolates and Champagne – we offer something for every occasion, from new babies to 100th birthday celebrations.
Our Midlothian florists needn't look far for inspiration. Located just outside Edinburgh, Midlothian is Scotland in miniature with lochs, castles, rolling hills and wonderful gardens. Arniston House and Vogrie Country Park offer a slice of formal elegance, with grand displays and landscaped grounds. Whereas Pentland Hills Regional Park shows off Scotland's wild side, and is home to beautiful wildflowers such as foxgloves and wood anemone.
Every day, our florists draw on this natural beauty to create stunning bouquets. To place an order, simply pop into a Midlothian flower shop or go online – many of our bouquets can be prepared in just three hours and delivered on the same day."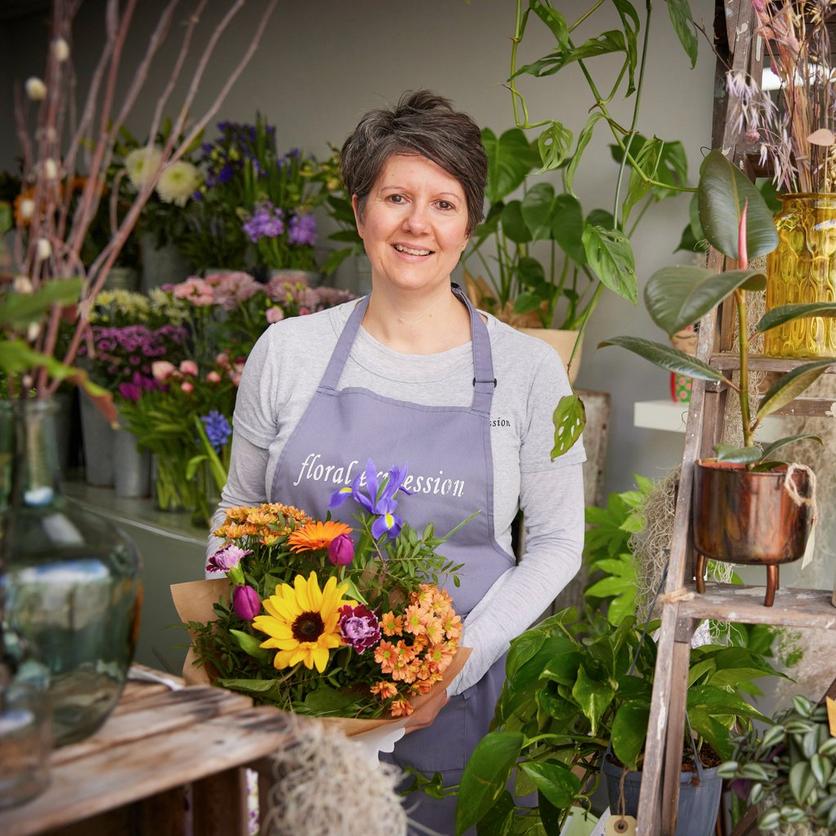 Find a local florist to craft your bouquet
Whatever the occasion, we're here to help. From birthdays to anniversaries or simply just because, we deliver flowers across the UK and even overseas.
Over 900 local florists nationwide
Every bouquet is created by an experienced artisan florist.
No lost bouquets here, these are made to wow them on the doorstep.
We guarantee all our flowers will be fresh for 7 days at least.
Our bouquets are created by local florists. Long live the high street!