Occasions

Funeral & Sympathy

Flowers

Plants & Gifts

International

Same Day

Hand-crafted by a local artisan florist in Norfolk
Search for flowers for my date and postcode
Flower Delivery in Norfolk
"Surrounded by miles of natural beauty, each of our Norfolk florists is dedicated to creating superb bouquets, but also to offering a genuine personal experience. Their inspiration is taken from the gorgeous areas surrounding Norfolk - from the lawns and lakes of the Queen's Sandringham House Gardens to the exotic planting of East Rushton Old Vicarage Garden. It's no wonder our florists are able to craft such beautiful bouquets all year round.
Hand-crafted bouquets in Norfolk
Our florists in Norfolk are hand-picked for their expertise and artistry. They hand-craft every bouquet and deliver it with care to your loved one's doorstep. All of our local florists take pride in what they do and are ready to help you mark a special moment.
We have a wide range of beautiful flower arrangements perfect for every occasion. Whether you are celebrating a birthday or need flowers for an engagement, we can help you find the perfect gift. Whatever the reason, know that your Norfolk flower delivery is in safe hands with us.
Our trusted flower delivery network has been helping you to mark those special moments since 1923. That's why we ensure every bouquet is sent with the Interflora satisfaction guarantee.
Flower delivery through local florists in Norfolk
Our florists deliver all across Norfolk from Burnham Market through to King's Lynn. Selecting only the finest blooms, you can be sure your bouquet will arrive fresh and ready to be enjoyed right away.
Sending flowers is still one of the best ways to show someone you are thinking of them. So, whatever the occasion, you're in good hands with our Norfolk Interflora florists."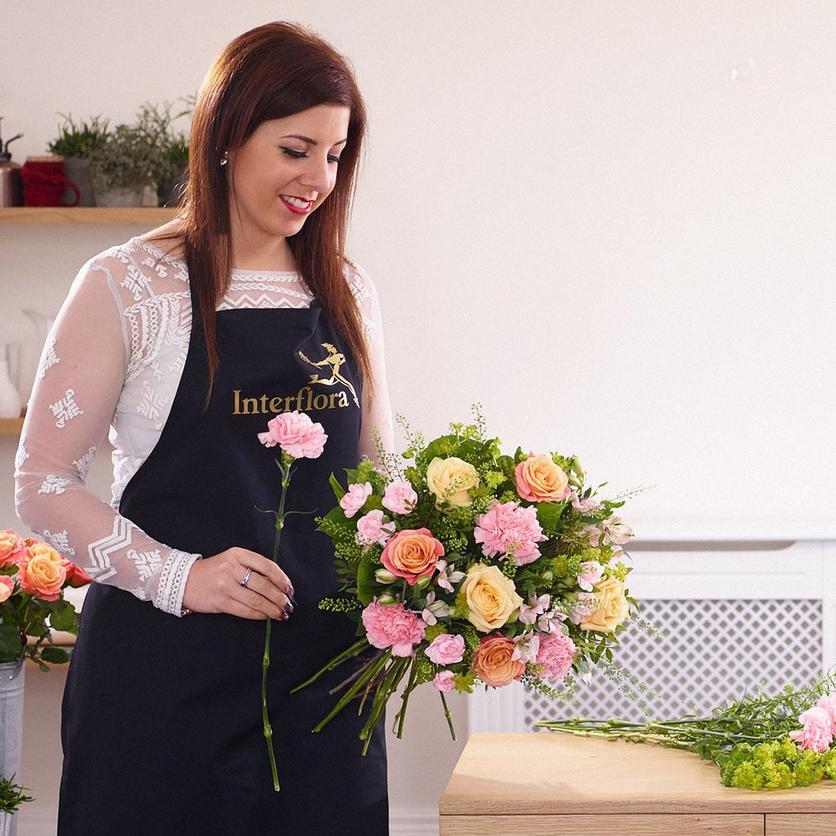 Find a local florist to craft your bouquet
Whatever the occasion, we're here to help. From birthdays to anniversaries or simply just because, we deliver flowers across the UK and even overseas.
Every bouquet is created by an experienced artisan florist.
No lost bouquets here, these are made to wow them on the doorstep.
We guarantee all our flowers will be fresh for 7 days at least.
Our bouquets are created by local florists. Long live the high street!