Occasions

Funeral & Sympathy

Flowers

Plants & Gifts

International

Same Day

Hand-crafted by a local artisan florist in Northamptonshire
Search for flowers for my date and postcode
Flower Delivery in Northamptonshire
"Just like our flowers, every Interflora florist has been carefully picked to provide the most beautiful and inspiring experience. Based across Northamptonshire, our florists share a love for creating stylish bouquets, guaranteed to last at least 7 days. And, as we're the world's longest serving network of florists, you can trust us to deliver, on time, every time – come rain, snow or shine.
Northamptonshire is dotted with beautiful wildflowers and wonderful English gardens such as Coton Manor, Althorp House and Cottesbrooke Hall. The county's flag may feature the humble cowslip, but the countryside is home to a rich variety of flora, including some of the UK's rarest orchids. This natural treasure-trove provides our florists with endless inspiration for creating original, spellbinding displays.
We have over 30 florists in Northamptonshire, offering an array of services including next day delivery and Click and Collect. From Towcester to Corby, each florist shares our enthusiasm, expertise and eye for perfection. We don't just send bouquets, we send unforgettable 'thank yous', 'love yous' and 'get well soons' to thousands of people every week."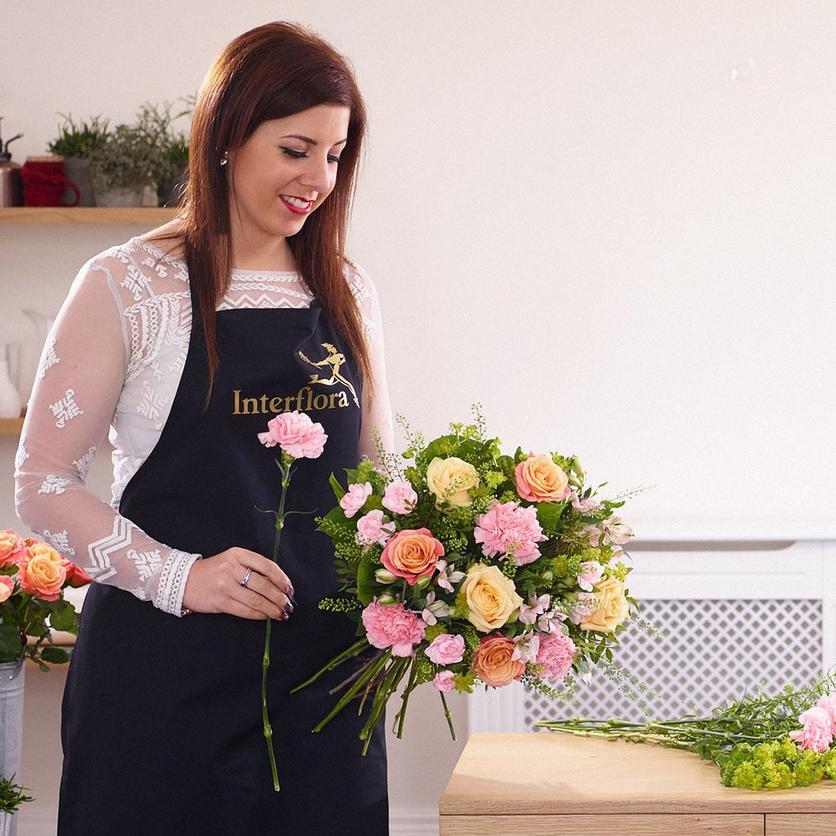 Find a local florist to craft your bouquet
Whatever the occasion, we're here to help. From birthdays to anniversaries or simply just because, we deliver flowers across the UK and even overseas.
Over 900 local florists nationwide
Every bouquet is created by an experienced artisan florist.
No lost bouquets here, these are made to wow them on the doorstep.
We guarantee all our flowers will be fresh for 7 days at least.
Our bouquets are created by local florists. Long live the high street!