Search for flowers for my date and postcode
Hand-crafted by a local artisan florist in Northamptonshire
Flower delivery for all occasions
Northamptonshire Flower Delivery
Flower Delivery in Northamptonshire
Celebrate memorable occasions in Northamptonshire with Interflora. Our skilled florists are dedicated to creating personalised flower arrangements that capture your sentiments perfectly. Whether it's an anniversary, birthday, or simply a gesture to show your appreciation, our beautiful blooms convey your affection to loved ones. From Corby to Northampton, Kettering to Wellingborough, our exquisite floral creations are designed to make every moment special.
Trust Interflora for reliable and heartfelt flower delivery in Northamptonshire, where every day is an opportunity to show you care and make someone's day a little brighter.
About Northamptonshire
Northamptonshire, located in the heart of England, is a county rich in history, culture, and natural beauty. With its picturesque landscapes, charming villages, and bustling market towns, Northamptonshire offers a delightful blend of rural tranquility and urban vibrancy. Steeped in heritage, the county boasts a wealth of historical landmarks, such as the magnificent Althorp House, the ancestral home of the Spencer family and the final resting place of Princess Diana.
Northamptonshire's county town, Northampton, is a vibrant hub of activity, blending modern amenities with a deep-rooted sense of tradition. The town's rich shoemaking heritage is evident in its cobblestone streets and the presence of renowned footwear brands.
Nature lovers will find themselves captivated by Northamptonshire's enchanting countryside. The county is dotted with sprawling country parks and nature reserves, providing ample opportunities for outdoor pursuits. Delapré Abbey and Brixworth Country Park are just a couple of the many picturesque spots where visitors can immerse themselves in the beauty of the natural surroundings.
Whether you seek cultural immersion, historical exploration, or serene natural landscapes, Northamptonshire offers a captivating experience that showcases the essence of quintessential England.
Florists in Northamptonshire
At Interflora, we take pride in our network of talented florists in Northamptonshire who are passionate about creating stunning floral arrangements. With our reliable flower delivery in Northamptonshire, you can trust us to deliver your heartfelt sentiments with the utmost care and ensure that your loved ones receive a beautiful bouquet that will brighten their day.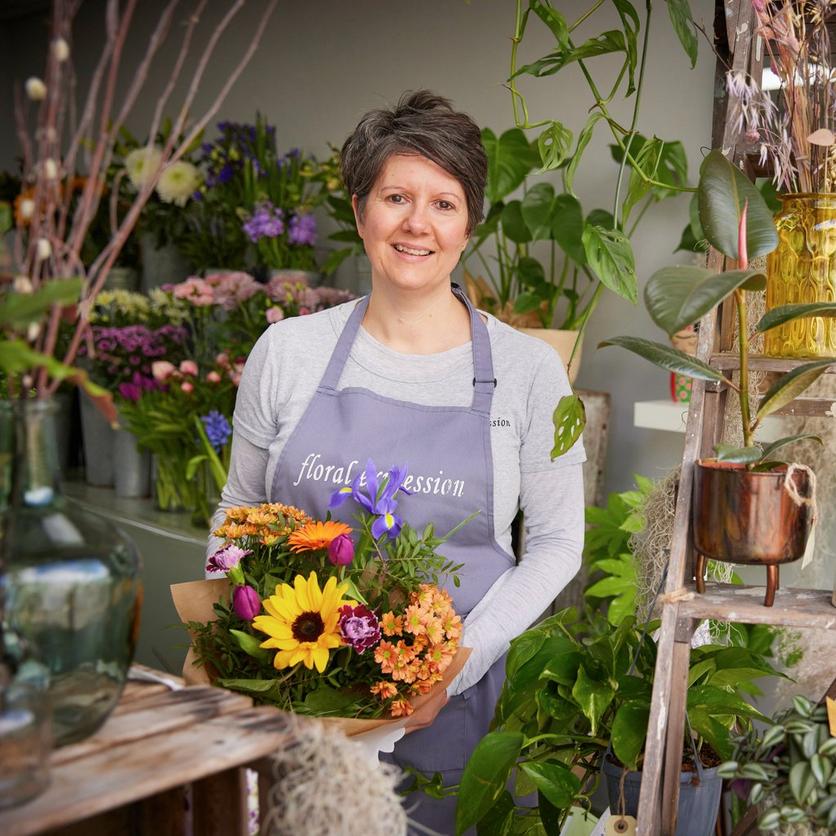 Find a local florist to craft your bouquet
Whatever the occasion, we're here to help. From birthdays to anniversaries or simply just because, we deliver flowers across the UK and even overseas.
Over 900 local florists nationwide
Every bouquet is created by an experienced artisan florist.
No lost bouquets here, these are made to wow them on the doorstep.
We guarantee all our flowers will be fresh for 7 days at least.
Our bouquets are created by local florists. Long live the high street!