Occasions

Funeral & Sympathy

Flowers

Plants & Gifts

International

Same Day

Hand-crafted by a local artisan florist in Oxfordshire
Search for flowers for my date and postcode
Flower Delivery in Oxfordshire
"Elegant designs, the freshest flowers, flawlessly finished with signature Interflora wrapping, all ready to collect within three hours or hand-delivered at just the right time. With almost 100 years of experience behind them, our talented florists have a history of making people feel special.
Home to the 'dreaming spires' of Oxford University, Oxfordshire is also known for its beautiful scenery. With the rolling countryside of the Chiltern Hills and the Cotswolds and the landscaped gardens of Blenheim Palace, there's plenty of beauty to be found. So whether it's a classic bouquet or contemporary arrangement, inspiration isn't hard to come by for our Oxfordshire florists.
From selecting the first bloom to the moment the flowers arrive at the door, we take care of every last detail. Add chocolates or champagne for a personal touch, or simply let the flowers do the talking, either way, your Interflora bouquet will be truly memorable."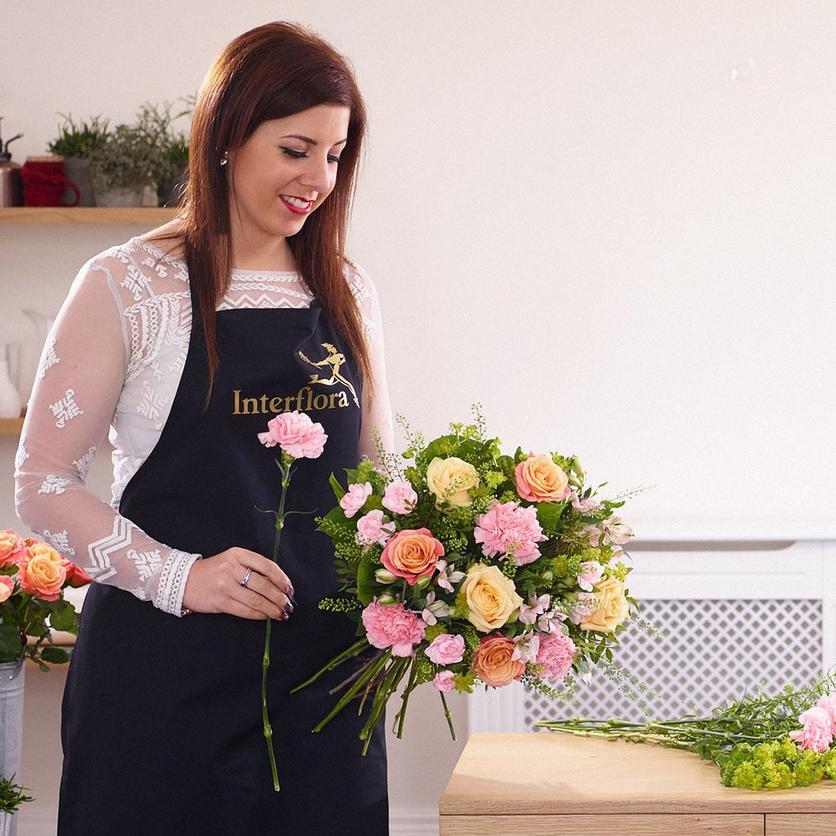 Find a local florist to craft your bouquet
Whatever the occasion, we're here to help. From birthdays to anniversaries or simply just because, we deliver flowers across the UK and even overseas.
Every bouquet is created by an experienced artisan florist.
No lost bouquets here, these are made to wow them on the doorstep.
We guarantee all our flowers will be fresh for 7 days at least.
Our bouquets are created by local florists. Long live the high street!