Search for flowers for my date and postcode
Hand-crafted by a local artisan florist in Powys
Flower delivery for all occasions
Powys Flower Delivery
Flower Delivery in Powys
Bring a smile to someone's face with a stunning bouquet from Interflora. With over 90 years of experience, we know just what it takes to craft beautiful floral arrangements that make loved ones feel special. From the freshest blooms to a personal message, all delivered with care.
With the rolling peaks of the Brecon Beacons and meandering rivers lined with flowers, there's plenty in Powys to spark ideas for our florists. This rural county is also home to the world-famous Powis Castle and Gardens. Inspired by French and Italian designs, it stands above a terraced garden that includes an orangery, towering topiary and fields carpeted in daffodils.
Drop by one of our Powys flower shops to create the perfect bouquet. Or place your order online, and perhaps add luxurious touches, such as champagne and chocolates. What's more, all our flowers can be delivered that same day, or be ready for you to pick up using our Click and Collect service.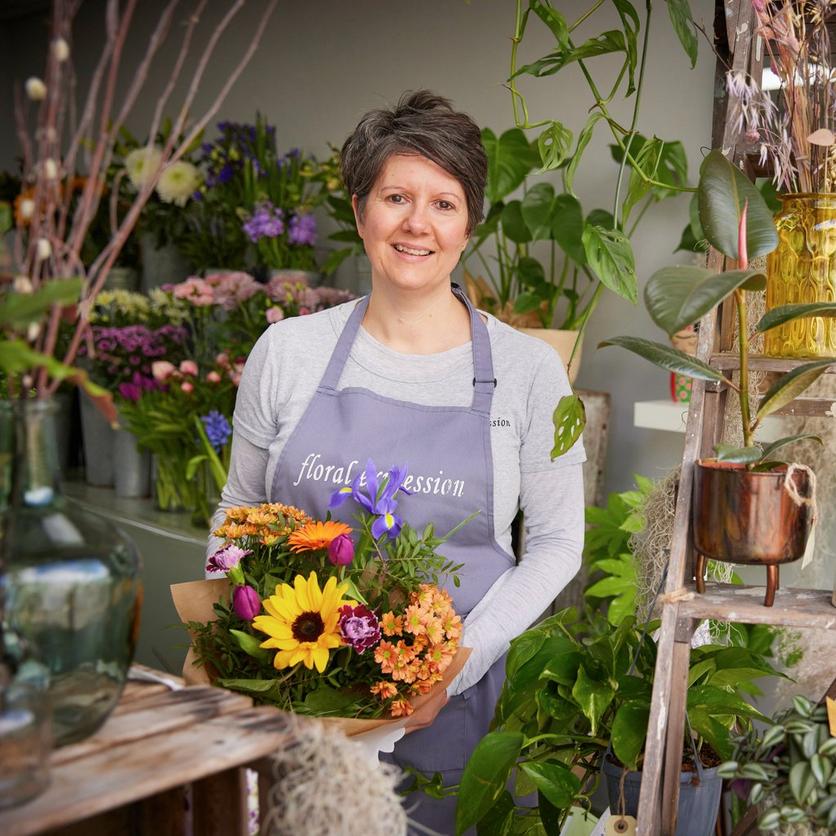 Find a local florist to craft your bouquet
Whatever the occasion, we're here to help. From birthdays to anniversaries or simply just because, we deliver flowers across the UK and even overseas.
Over 900 local florists nationwide
Every bouquet is created by an experienced artisan florist.
No lost bouquets here, these are made to wow them on the doorstep.
We guarantee all our flowers will be fresh for 7 days at least.
Our bouquets are created by local florists. Long live the high street!