Occasions

Funeral & Sympathy

Flowers

Plants & Gifts

International

Same Day

Hand-crafted by a local artisan florist in Roscommon
Search for flowers for my date and postcode
Flower Delivery in Roscommon
"At Interflora, we've been helping surprise loved ones for over 90 years, with beautiful flowers that can say everything from 'thinking of you' to 'congratulations'. There's a wide range of fabulous floral arrangements to pick from online, or the choice to create a bespoke bouquet. Whatever the order, it will be topped off with dependable delivery – in as little as three hours if you're feeling spontaneous.
Our network of florists in Roscommon are based across a county famed for its flora and fauna. The Mote Park Heritage Walkway winds its way through ancient woodlands, home to rare red squirrels and pine martens. And the loughs and lakelands are speckled with some of Ireland's most unusual wildflowers, including Bird's Nest orchids, white and yellow Hellborines and pink Marsh Peas.
Bring a hint of Roscommon's natural beauty indoors, with a traditional basket or contemporary vase arrangement. Our expert florists use only the freshest flowers in each order, so our bouquets are guaranteed to look bright and beautiful for a whole week after delivery."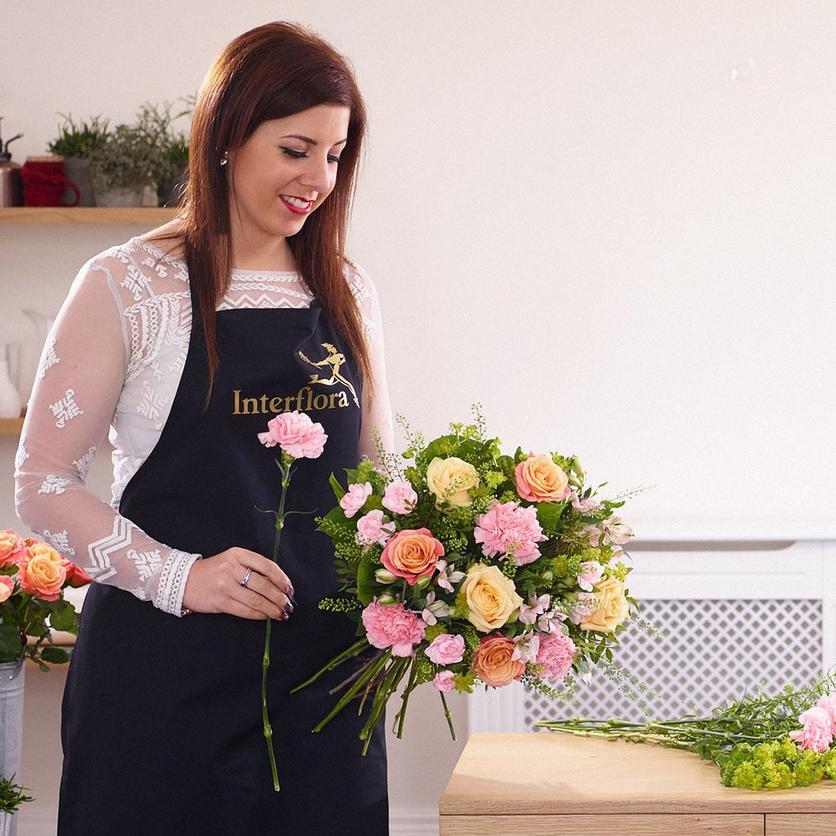 Find a local florist to craft your bouquet
Whatever the occasion, we're here to help. From birthdays to anniversaries or simply just because, we deliver flowers across the UK and even overseas.
Over 900 local florists nationwide
Every bouquet is created by an experienced artisan florist.
No lost bouquets here, these are made to wow them on the doorstep.
We guarantee all our flowers will be fresh for 7 days at least.
Our bouquets are created by local florists. Long live the high street!