Occasions

Funeral & Sympathy

Flowers

Plants & Gifts

International

Same Day

Hand-crafted by a local artisan florist in Ross-Shire
Search for flowers for my date and postcode
Flower Delivery in Ross-Shire
From romantic gestures to wedding bouquets, Interflora has helped mark special moments for almost 100 years. Each floral gift begins as a carefully chosen mix of field fresh blooms, hand tied into a stunning arrangement by our talented florists. Then it's topped off with a personal message, before being delivered at a time to suit – which could be in as little as three hours.
A historic county in Scotland's Northern Highlands, Ross-shire is a treasure trove of natural inspiration for our florists. The beautiful beaches and bustling market towns of Easter Ross give way to the wild mountains and sea lochs of Wester Ross. The region is also home to tranquil glens, speckled with the yellow, star-shaped bog asphodel – Ross-shire's county flower.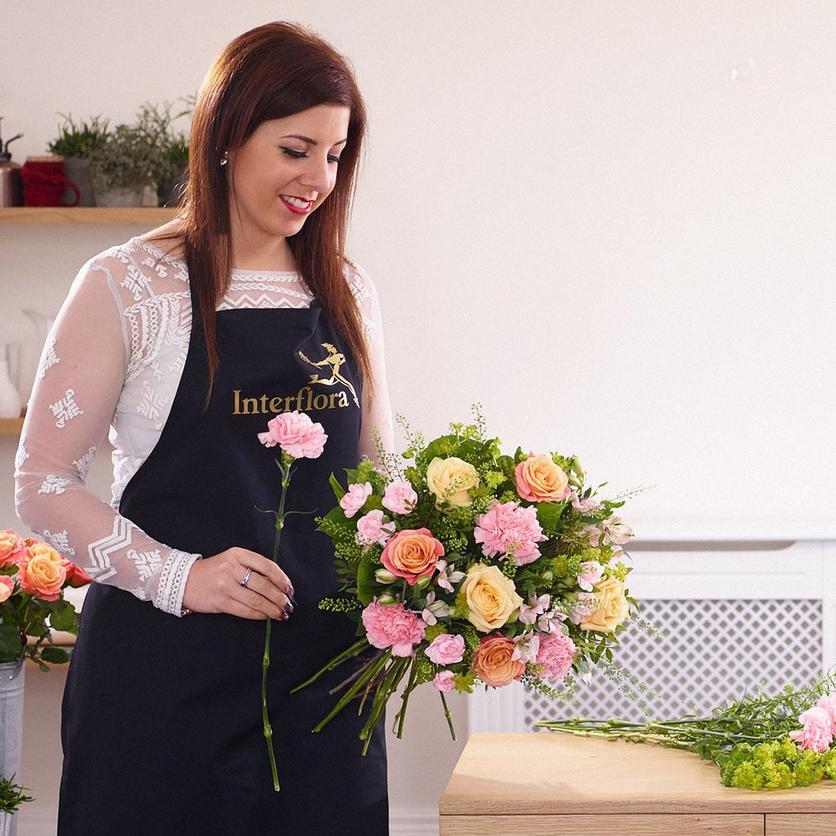 Find a local florist to craft your bouquet
Whatever the occasion, we're here to help. From birthdays to anniversaries or simply just because, we deliver flowers across the UK and even overseas.
Every bouquet is created by an experienced artisan florist.
No lost bouquets here, these are made to wow them on the doorstep.
We guarantee all our flowers will be fresh for 7 days at least.
Our bouquets are created by local florists. Long live the high street!