Occasions

Funeral & Sympathy

Flowers

Plants & Gifts

International

Same Day

Hand-crafted by a local artisan florist in Shropshire
Search for flowers for my date and postcode
Flower Delivery in Shropshire
"Celebrating life's big events is no small matter. For Interflora florists it's personal. We begin by listening carefully to our customers. Then we pick the perfect blooms and transform them into exquisite floral arrangements – flawlessly finished with ribbon and topped with a card. It's why people have trusted us with their special days for almost 100 years.
With its quaint market towns and grand castles, deep valleys and towering gorges, Interflora florists up and down Shropshire have rich inspiration at their fingertips. On one side, the world's first iron bridge hints at Shropshire's industrial past. While the Meres, Mosses and heather-clad southern hills showcase the county's unspoilt rural beauty. And there's a touch of the exotic, too – Wenlock Edge is home to nine varieties of orchid.
Dotted across Shropshire, Interflora florists draw on all these influences to create everything from dainty baskets to glamorous designs. Whether you're planning to build your own bouquet or need an order delivered that day, we're happy to help in any way we can."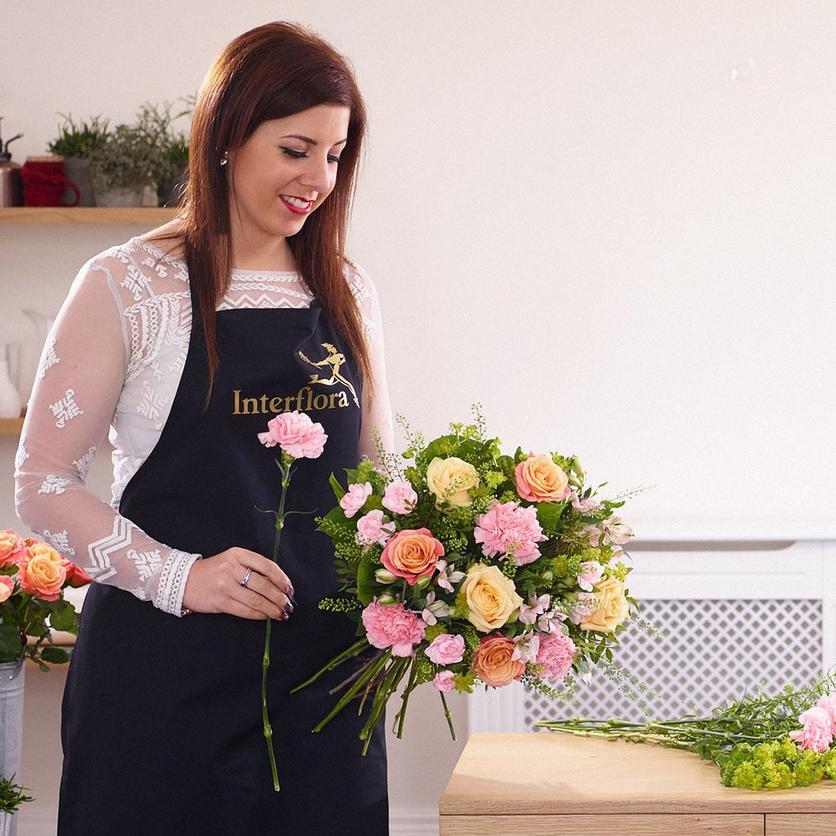 Find a local florist to craft your bouquet
Whatever the occasion, we're here to help. From birthdays to anniversaries or simply just because, we deliver flowers across the UK and even overseas.
Over 900 local florists nationwide
Every bouquet is created by an experienced artisan florist.
No lost bouquets here, these are made to wow them on the doorstep.
We guarantee all our flowers will be fresh for 7 days at least.
Our bouquets are created by local florists. Long live the high street!