Search for flowers for my date and postcode
Hand-crafted by a local artisan florist in South Glamorgan
Flower delivery for all occasions
South Glamorgan Flower Delivery
At Interflora, we know it's the little details that make all the difference. So we hand craft each and every order – from choosing the right mix of blooms and foliage, to popping on a personal message. With over 90 years' experience delivering flowers, you can be sure your bouquet will arrive at the door looking flower-shop fresh – and will stay that way for at least seven days.
A ceremonial county stretching from Port Talbot to Swansea, West Glamorgan boasts some of south Wales's most spectacular coast and countryside. Afan Forest Park sees hiking trails snake through ancient woodlands and over hills. Whereas in The Gower, fields of wild orchids and rare Dune Gentians sweep down to Three Cliffs Bay – renowned as one of Britain's best views.
With so much natural beauty on the doorstep, our West Glamorgan florists are never short of ideas. Whether it's a traditional bouquet or an eye-catching vase of exotic flowers, they can create something special to suit you. To really treat a loved one, why not add a luxury bottle of champagne, chocolates or a cuddly toy to the order?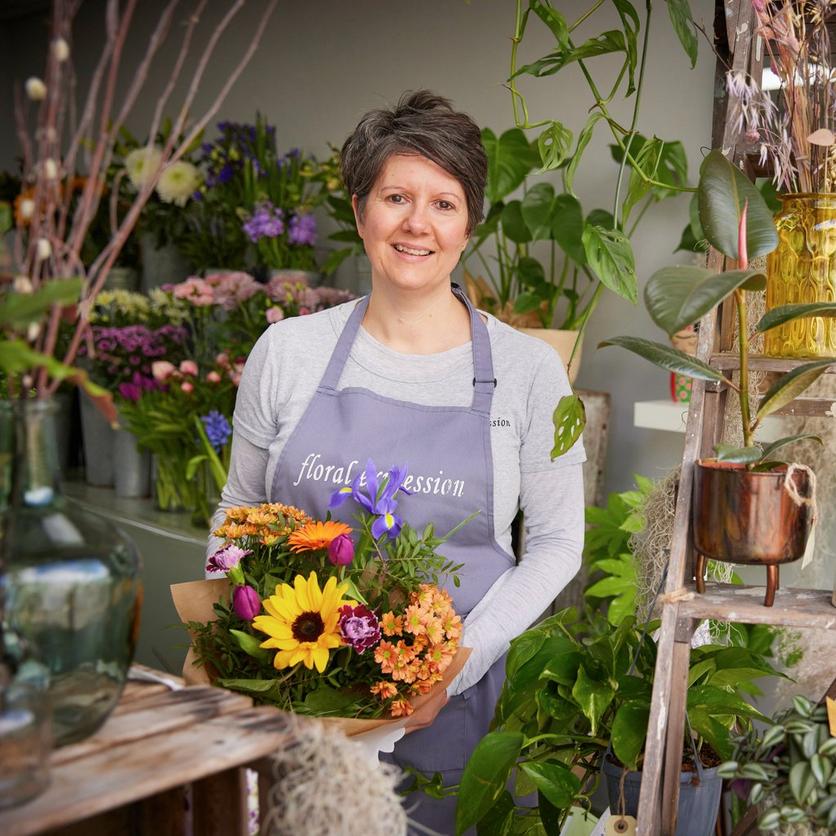 Find a local florist to craft your bouquet
Whatever the occasion, we're here to help. From birthdays to anniversaries or simply just because, we deliver flowers across the UK and even overseas.
Over 900 local florists nationwide
Every bouquet is created by an experienced artisan florist.
No lost bouquets here, these are made to wow them on the doorstep.
We guarantee all our flowers will be fresh for 7 days at least.
Our bouquets are created by local florists. Long live the high street!