Search for flowers for my date and postcode
Hand-crafted by a local artisan florist in South Yorkshire
Flower delivery for all occasions
South Yorkshire Flower Delivery
Flower Delivery in South Yorkshire
For a truly special flower delivery in South Yorkshire, trust Interflora. Our dedicated South Yorkshire florists expertly craft stunning arrangements using the freshest, locally sourced blooms.
Whether it's a birthday, anniversary, or a heartfelt gesture, our personalised bouquets are designed to convey your sentiments and bring joy to your loved ones. With Interflora's dependable delivery service, their flowers will arrive on time and in pristine condition, creating unforgettable moments in the heart of South Yorkshire.
About South Yorkshire
Nestled in the heart of England, South Yorkshire is a county that effortlessly blends vibrant city life with scenic countryside. Its centerpiece is the dynamic city of Sheffield, renowned for its industrial heritage, thriving arts scene, and breathtaking outdoor spaces.
Sheffield is a city of contrasts, where modern architecture stands alongside historic buildings like the majestic Sheffield Cathedral and the elegant Chatsworth House. The city's cultural scene thrives with museums, galleries, and theaters, including the Millennium Gallery and the Crucible Theatre, attracting visitors from near and far.
Beyond the urban landscape, South Yorkshire reveals its natural beauty. The Peak District National Park, located on the county's western edge, offers a haven for outdoor enthusiasts with its rolling hills, picturesque villages, and scenic walking trails. The picturesque landscapes of the Trans Pennine Trail and the Sheffield Botanical Gardens provide tranquil retreats for relaxation and exploration.
South Yorkshire also embraces its industrial past, with attractions like the Kelham Island Museum showcasing the region's rich history in steel production. The Magna Science Adventure Centre offers interactive exhibits and educational experiences, immersing visitors in the wonders of science and technology.
Florists in South Yorkshire
Experience the best flower delivery in South Yorkshire with Interflora. Our skilled South Yorkshire florists create stunning arrangements using the finest blooms. Trust us to deliver your heartfelt messages with care and precision, bringing beauty and joy to your loved ones in South Yorkshire.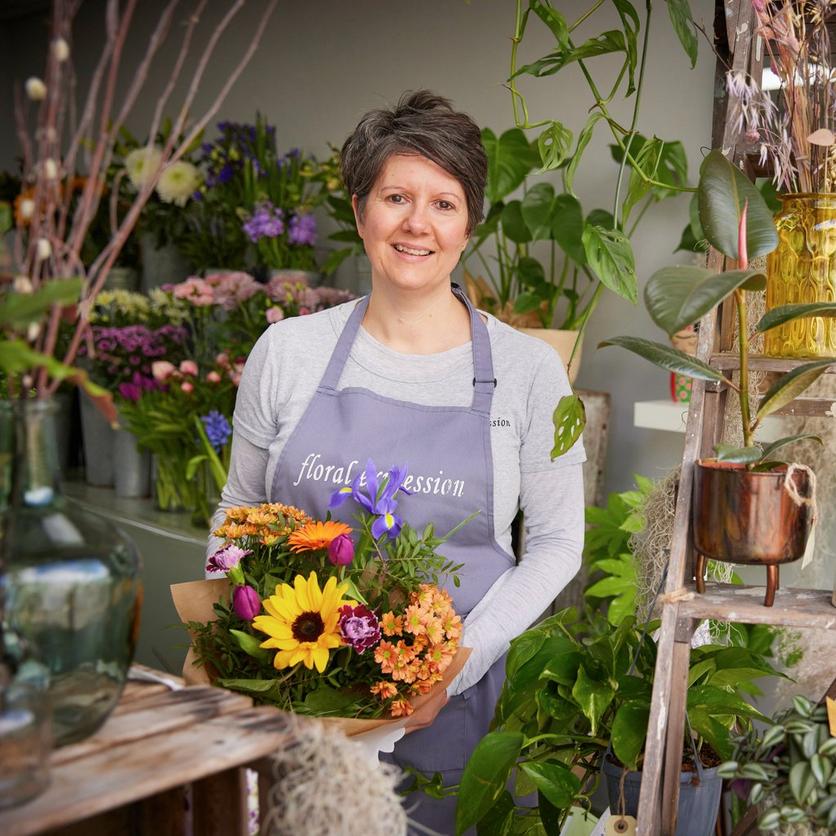 Find a local florist to craft your bouquet
Whatever the occasion, we're here to help. From birthdays to anniversaries or simply just because, we deliver flowers across the UK and even overseas.
Over 900 local florists nationwide
Every bouquet is created by an experienced artisan florist.
No lost bouquets here, these are made to wow them on the doorstep.
We guarantee all our flowers will be fresh for 7 days at least.
Our bouquets are created by local florists. Long live the high street!