Occasions

Funeral & Sympathy

Flowers

Plants & Gifts

International

Same Day

Hand-crafted by a local artisan florist in Stirlingshire
Search for flowers for my date and postcode
Flower Delivery in Stirlingshire
Send an unforgettable message with a gorgeous bouquet from Interflora. Whether it's a 'happy birthday', a heartfelt 'sorry', or a romantic 'I love you', our florists will assemble the perfect arrangement. They choose the freshest flowers, carefully hand-tie them, and finish your bouquet with a personal message.
Located in the heart of Scotland, Stirlingshire is the ideal place for our florists to find inspiration. There are stunning gardens at Gargunnock House, Duntreath Castle and the quirky Dunmore Pineapple. Or further afield are the dramatic shores of Loch Lomond, home to the majestic Scottish Dock – Stirlingshire's county flower.
Our Stirlingshire florists are experts at bringing the great outdoors inside. Whether it's a traditional display inspired by Scottish flora, or something exotic, it's guaranteed to stay looking fresh and fabulous for seven days after delivery.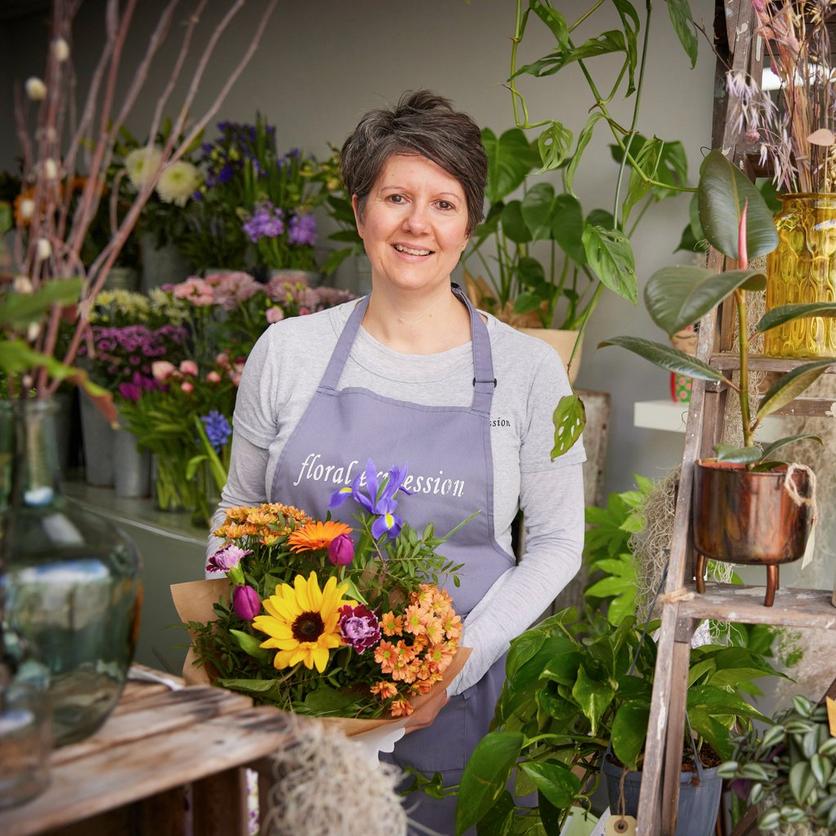 Find a local florist to craft your bouquet
Whatever the occasion, we're here to help. From birthdays to anniversaries or simply just because, we deliver flowers across the UK and even overseas.
Over 900 local florists nationwide
Every bouquet is created by an experienced artisan florist.
No lost bouquets here, these are made to wow them on the doorstep.
We guarantee all our flowers will be fresh for 7 days at least.
Our bouquets are created by local florists. Long live the high street!