Occasions

Funeral & Sympathy

Flowers

Plants & Gifts

International

Same Day

Hand-crafted by a local artisan florist in Suffolk
Search for flowers for my date and postcode
Flower Delivery in Suffolk
"The Suffolk countryside has been the muse of great artists for centuries. Our florists are no different, being inspired by the nearby fields, fens and rugged coastlines. With an abundance of grand gardens, the county is the perfect place for creativity. So, it's no surprise that our Suffolk florists are able to craft stunning bouquets to be delivered to your loved ones for any occasion.
Hand-crafted bouquets in Suffolk
Our Suffolk florists are known for their expertise and workmanship. That's how they are able to hand-craft gorgeous bouquets for every occasion, any time of year. And if you select same day delivery, your flowers can be delivered to your loved ones in Suffolk in as little as 3 hours.
We create bouquets for every occasion. From birthdays and anniversaries to simple thank you gifts, you are sure to find the perfect gift that your recipient will adore. Choose from our wide range of stunning arrangements including timeless classics as well as more contemporary blooms. Whatever you decide, you can find the perfect gift with us.
Our trusted network of florists in Suffolk are ready to help you mark those special moments with beautiful bouquets and gifts. That's why we ensure every delivery is as perfect as it can be and sealed with the Interflora satisfaction guarantee.
Flower delivery through local florists in Suffolk
Surprising someone with stunning flowers is simple. Place your order with us and one of our local florists will hand-craft and deliver your bouquet right to their doorstep. Whether they are in Felixstowe or Newmarket, your flowers are in safe hands with us.
Making someone's day with stunning flowers Brightening up someone's day with stunning flowers is a timeless tradition that we have been perfecting since 1923. So, why not treat your loved ones to a beautiful flower delivery, wherever they are in Suffolk."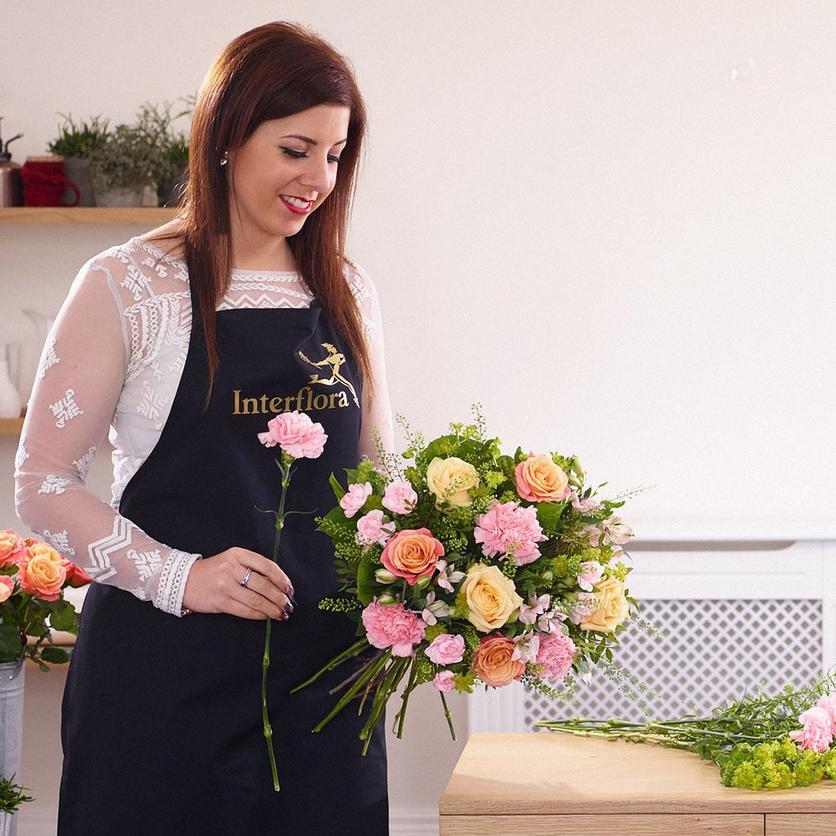 Find a local florist to craft your bouquet
Whatever the occasion, we're here to help. From birthdays to anniversaries or simply just because, we deliver flowers across the UK and even overseas.
Every bouquet is created by an experienced artisan florist.
No lost bouquets here, these are made to wow them on the doorstep.
We guarantee all our flowers will be fresh for 7 days at least.
Our bouquets are created by local florists. Long live the high street!