Occasions

Funeral & Sympathy

Flowers

Plants & Gifts

International

Same Day

Hand-crafted by a local artisan florist in Tipperary
Search for flowers for my date and postcode
Flower Delivery in Tipperary
At Interflora, we've been helping mark special moments for over 90 years. Whether it's a colourful, hand-tied bouquet, a stylish vase, or a fresh spring planter we help our customers find their perfect present. And, with our seven-day freshness guarantee, our floral gifts look gorgeous long after delivery.
Set within Ireland's Lakelands region, Tipperary provides our florists with no end of natural inspiration for their designs. There's the wild beauty of the Clare Glens waterfalls, and the pretty displays to be found along the Lough Derg garden trail. But Tipperary is also known for its vibrant arts scene, with craft and music festivals drawing visitors from far and wide.
Our Tipperary florists bring the county's creative spirit to every floral arrangement they make. From choosing the right mix of traditional flowers or exotic blooms, to finishing with the perfect ribbon – perhaps printed with your personal message. Then all that's left is to deliver, in as little as three hours or any day you choose.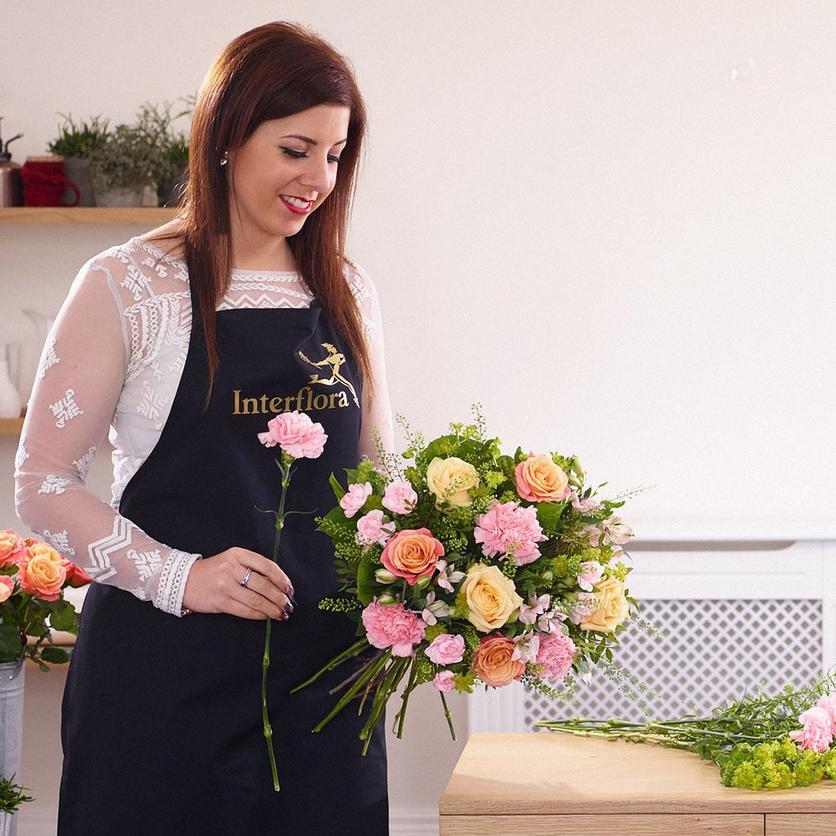 Find a local florist to craft your bouquet
Whatever the occasion, we're here to help. From birthdays to anniversaries or simply just because, we deliver flowers across the UK and even overseas.
Over 900 local florists nationwide
Every bouquet is created by an experienced artisan florist.
No lost bouquets here, these are made to wow them on the doorstep.
We guarantee all our flowers will be fresh for 7 days at least.
Our bouquets are created by local florists. Long live the high street!