Search for flowers for my date and postcode
Hand-crafted by a local artisan florist in Tyne and Wear
Flower delivery for all occasions
Tyne and Wear Flower Delivery
Flower Delivery in Tyne and Wear
Interflora's dedicated team of florists in Tyne and Wear are here to make your special moments extraordinary. Whether it's an anniversary, birthday, or any significant occasion, our skilled florists are ready to create stunning floral arrangements that convey your sentiments perfectly. No matter where you are in Tyne and Wear, from Newcastle upon Tyne to Sunderland, Gateshead to South Shields, our beautiful flower arrangements are the ideal way to show your love and appreciation to your loved ones.
Personalised bouquets and arrangements are a heartfelt gesture for family and friends, whether it's to express gratitude or simply let them know you care.
About Tyne and Wear
Tyne and Wear, in North East England, is a region that seamlessly blends urban vibrancy with natural beauty. The county is anchored by the cities of Newcastle upon Tyne, Sunderland, and Gateshead, each offering its own unique charm and attractions.
Newcastle upon Tyne, known for its iconic Tyne Bridge and vibrant Quayside, is a hub of culture and nightlife. The city boasts a rich industrial heritage, which can be explored at the Discovery Museum and the Great North Museum: Hancock. Sunderland, with its stunning coastline and award-winning beaches, offers a mix of maritime history and modern developments. The National Glass Centre and the Sunderland Museum & Winter Gardens are among the city's cultural highlights.
In Tyne and Wear, visitors can also discover the captivating beauty of the North East coastline. From the historic Tynemouth Castle and Priory to the scenic beaches of Whitley Bay and South Shields, there are endless opportunities for coastal walks, relaxation, and exploration. The county's rich history is evident in its industrial landmarks, such as the historic shipbuilding sites along the River Tyne.
Whether you're exploring the cultural attractions, indulging in retail therapy, or enjoying the natural landscapes, Tyne and Wear is a county that leaves a lasting impression.
Florists in Tyne and Wear
Interflora collaborates with skilled florists in Tyne and Wear to create stunning floral arrangements. With our reliable flower delivery in Tyne and Wear, including towns like Newcastle upon Tyne, Sunderland, and Gateshead, we ensure your heartfelt sentiments are expressed through beautiful blooms, making every occasion truly special.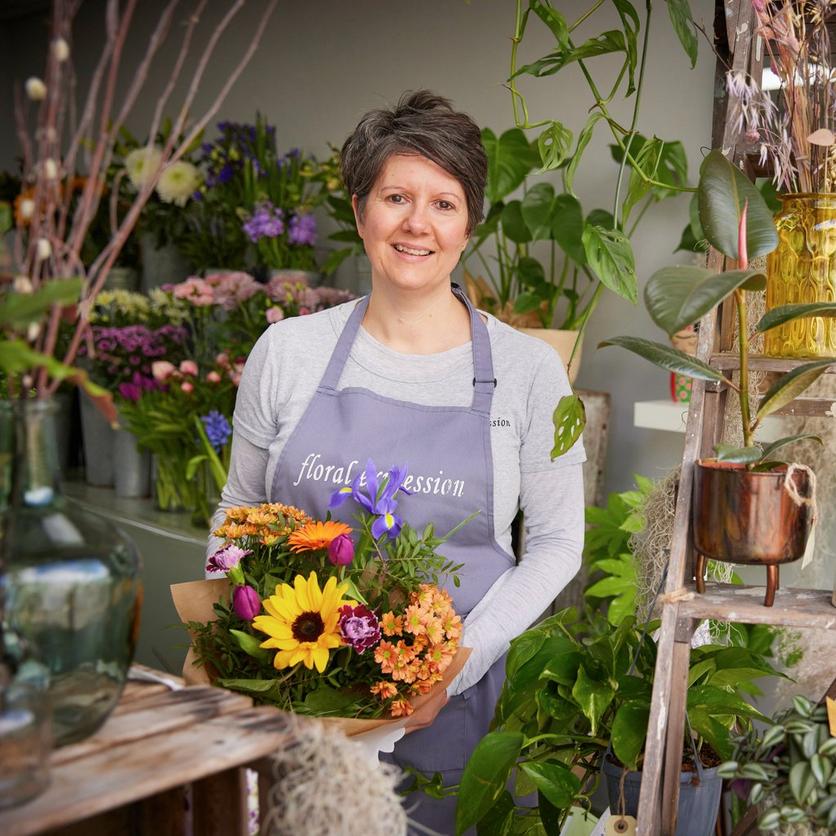 Find a local florist to craft your bouquet
Whatever the occasion, we're here to help. From birthdays to anniversaries or simply just because, we deliver flowers across the UK and even overseas.
Every bouquet is created by an experienced artisan florist.
No lost bouquets here, these are made to wow them on the doorstep.
We guarantee all our flowers will be fresh for 7 days at least.
Our bouquets are created by local florists. Long live the high street!