Occasions

Funeral & Sympathy

Flowers

Plants & Gifts

International

Same Day

Hand-crafted by a local artisan florist in West Lothian
Search for flowers for my date and postcode
Flower Delivery in West Lothian
"Whatever kind of floral arrangement they're creating, perfection is the goal for Interflora florists. They wrap each bloom with a level of skill and attention to detail that has grown from nearly 100 years of experience.
Our talented West Lothian florists don't need to look far for creative inspiration – they're surrounded by acres of woodland, ancient buildings and gardens. There is the magnificent 15th century Linlithgow Palace, where the carved fountain was said to flow with wine when Bonnie Prince Charlie came to stay. And the natural treasures of Blawhorn Moss National Nature Reserve, with its vibrant mix of wild blossoms, purple heather and white heads of cotton.
Maybe you want to celebrate a special moment with a traditional bouquet of delicate flowers, mark a special anniversary, or decorate the room in a contemporary style for a wedding. For every occasion, our West Lothian florists will more than make someone's day."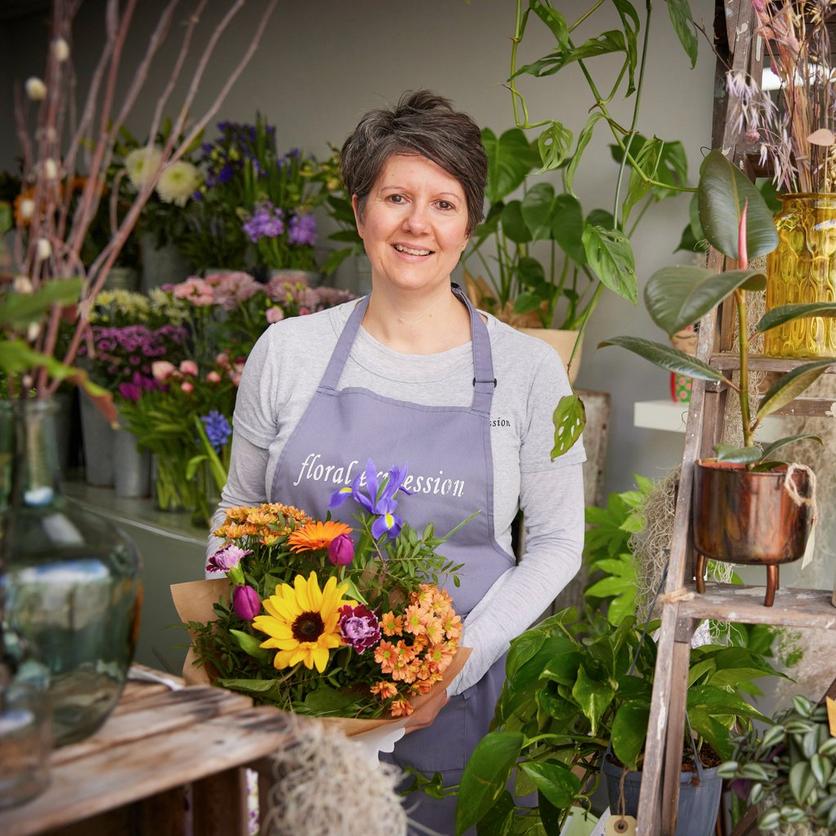 Find a local florist to craft your bouquet
Whatever the occasion, we're here to help. From birthdays to anniversaries or simply just because, we deliver flowers across the UK and even overseas.
Over 900 local florists nationwide
Every bouquet is created by an experienced artisan florist.
No lost bouquets here, these are made to wow them on the doorstep.
We guarantee all our flowers will be fresh for 7 days at least.
Our bouquets are created by local florists. Long live the high street!