Search for flowers for my date and postcode
Hand-crafted by a local artisan florist in West Midlands
Flower delivery for all occasions
West Midlands Flower Delivery
Flower Delivery in West Midlands
Whether you're celebrating an anniversary, birthday, or any special occasion, our Interflora florists in West Midlands are dedicated to making your moments extraordinary. From Birmingham to Wolverhampton and Coventry, our skilled florists create stunning arrangements that perfectly express your sentiments. With our reliable flower delivery service, you can trust us to deliver your heartfelt messages and bring joy to your loved ones throughout West Midlands.
About West Midlands
The West Midlands is a diverse and vibrant county located in the heart of England. It offers a compelling fusion of classic charm and modern energy thanks to its rich history and mixture of urban and rural environments. The county is home to a number of large cities, including the thriving commercial, industrial, and cultural centres of Birmingham, Coventry, and Wolverhampton.
The largest city in the West Midlands, Birmingham, is well-known for its vibrant arts and music scene, as well as for its ancient sites like the Birmingham Cathedral and remarkable shopping malls like the Bullring. On the other hand, Coventry is also known for its historic Coventry Cathedral, which stands as a testament to resiliency and harmony. A wide range of celebrations of the city's rich cultural heritage are also held there.
The West Midlands are known for their attractive landscape, quaint villages, and picturesque canal networks outside of the cities. The majestic Malvern Hills and the serene Cannock Chase are only two examples of the area's wonderful scenery. These places offer chances for outdoor pursuits like cycling, hiking, and wildlife observation. It's a fascinating county that provides a great blend of historical sites, cultural activities, and scenic beauty. This diversified area has something to offer everyone, whether you're looking for the energy of the city or the serenity of the countryside.
Florists in West Midlands
With Interflora, you can trust our expert florists in the West Midlands to create stunning floral arrangements for any occasion. Our dedicated local network ensures efficient flower delivery in the West Midlands, ensuring your heartfelt sentiments are beautifully conveyed. Experience the joy of sending and receiving exquisite blooms with Interflora today.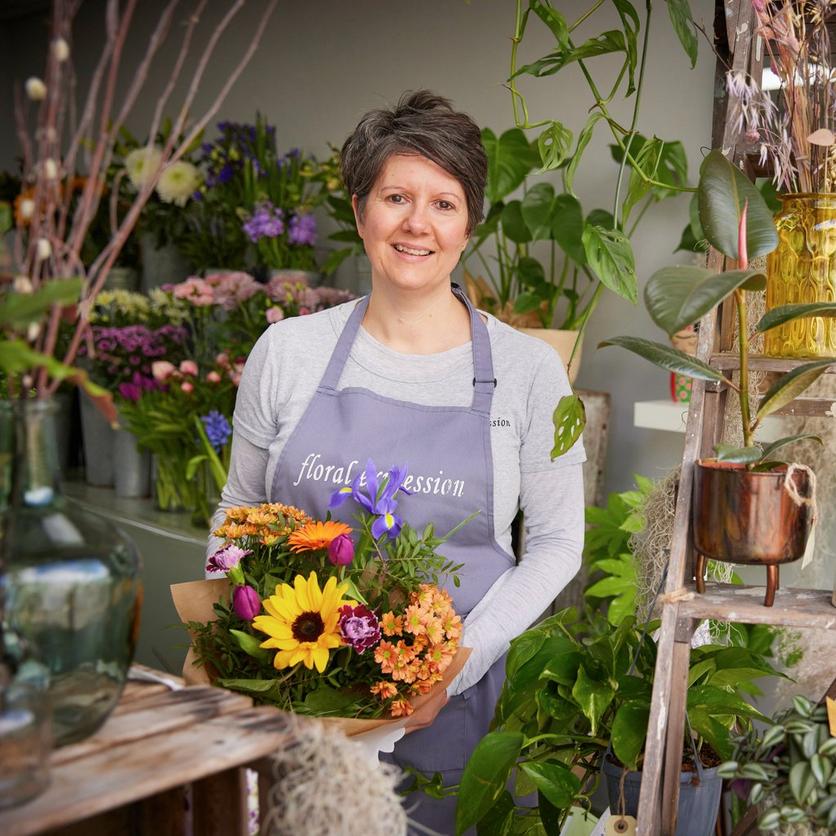 Find a local florist to craft your bouquet
Whatever the occasion, we're here to help. From birthdays to anniversaries or simply just because, we deliver flowers across the UK and even overseas.
Every bouquet is created by an experienced artisan florist.
No lost bouquets here, these are made to wow them on the doorstep.
We guarantee all our flowers will be fresh for 7 days at least.
Our bouquets are created by local florists. Long live the high street!